Tonya's Tidbits is back bringing you the latest news in books and authors from one of the most loved publishers, Harlequin.
March brings spring and with spring new romances bloom with the following releases.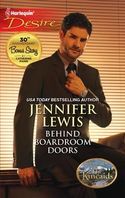 Jennifer Lewis is an author in my book who always goes beyond any expectations a long time fan such as myself may have. I always look forward to her books because I know I am going to have a great experience with the characters and the plot.
BEHIND BOARDROOM DOORS by Jennifer Lewis is expected to hit shelves March. It's a captivating love story from Harlequin Desire.
Brooke Nichols has a secret that could destroy the Kincaid family, but her main focus is to straighten up her boss, RJ Kincaid, who in truth has every reason to be having a hard time. His mother is now in jail for murdering her husband. A man who claims to be RJ's brother has stolen the dynasty RJ has worked so hard maintain. But Brooke sees no reason he should be acting badly. So with her secret tucked away she pours him a drink and begins a love affair between the two.
Deborah Hale is a new author for me. She has a Harlequin Historical coming out in March called, HIS COMPROMISED COUNTESS.
After a hardship between Bennett, Earl of Sterling, and his wife being caught in the arms of his enemy, he sends Caroline to his remote childhood home-by herself. Little did he expect to end up there with her. Caroline is outwardly defiant, with good reason, her husband is now cold and shows no love. But she knows she has one last chance to heal her wounded heart that still aches for the love they once shared.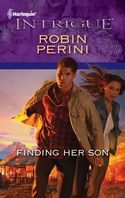 Who doesn't love a little mystery to their romance? Robin Perini does a great job of delivering romance and mystery to her latest novel, FINDING HER SON.
Mitch Bradford loves his job, but investigating a cold case that involves a kidnapped infant is his worst nightmare. Emily claims she has been framed, she isn't behind her little boys disappearance. Mitch believes her. With an injury he is forced to follow her around and earns her trust. Now Mitch is torn between his loyalty to Emily and brining home her little boy and his badge.

Happy Reading,
Tonya
No comments posted.