Hi. It's sweltering here in the lovely (and hot!) state of Texas. Past about 9:00 a.m. the best thing to do is stay inside with a good book (just skip work, they won't mind). Luckily for us, July is a great month for Romantic Suspense. Stay cool, and happy reading!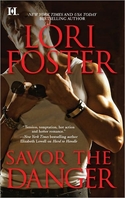 I got a sneak peek at several of this month's new releases. SAVOR THE DANGER, the third book Lori Foster's series Men Who Walk the Edge of Honor, continues the stories of Alani Rivers and Jackson Savor. Alani wakes up in Jackson's bed after a passionate night only to discover that Jackson remembers nothing of their night together. The team quickly realizes that Jackson was drugged, and both he and Alani and are in danger until the find and neutralize the threat. The romantic relationship is really at the heart of this story, and I thoroughly enjoyed watching Alani and Jackson figure out what they mean to each other.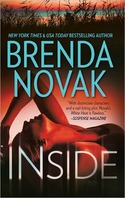 Brenda Novak was inspired to write INSIDE after watching the television series Prison Break. Virgil Skinner served fourteen years for a murder he didn't commit, to survive he joined a prison gang. Now free after having been exonerated, he and his family are threatened by the gang he is trying to leave behind. To protect his family, he agrees to infiltrate another gang for The California Department of Corrections. Chief Deputy Warden Peyton Adams discovers his really identity and finds herself attracted to the man behind the ex-con image. I wasn't sure a romance set in a prison would work but it does. The characters are strong, the relationship makes sense, and the threats are very really.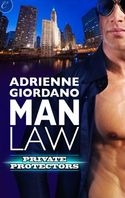 Adrienne Giordano's debut novel, MAN LAW, is a treat for fans of romantic suspense. For some reason, I'm not a big fan of the title but it fits with Vic Andrew's self-defined "man laws" (like never mess with your best friend's sister) which he violates on a regular basis. Vic finds himself attracted to Gina Delgado, a young widow with three kids and the sister of his best friend. There occasional attempts at casual sex fail miserably because there is nothing casual about how they feel. When one of Vic's assignments leads to revenge, Gina and her children are threatened. They must confront the danger and how they really feel about each other. I liked a lot about this book. The characters were engaging, the threats kept me jumping, and the romance made my toes tingle. I look forward to more in books in the Private Protectors series.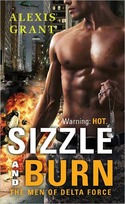 In SIZZLE AND BURN, the first book in Alexis Grant's The Men of Delta Force series, weapons expert Mia runs into Delta Forces' Ryan Mason, the only man she's ever loved, at a conference. When she and Ryan chose their careers over a relationship together, she thought their goodbye was for forever. Now it's his job to protect Mia and her research from the terrorists who want to use her research as a weapon.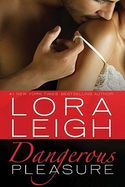 In DANGEROUS PLEASURE, the latest book in Lora Leigh's erotic Bound Hearts series, Abram Mustafa faces the test of his life and his heart when his terrorist father kidnaps Paige Galbraithe, the one woman who has always been able to touch Abram's soul. With Paige's life now in danger, Abram knows that his plans for escape from the only home he has ever known have suddenly become more imperative than ever.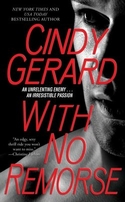 In NO REMORSE, the latest installment of Cindy Gerard's Black Ops series, Luke "Doc Holliday" Colter is taking some R&R, making his way across the Peruvian Andes via rail, when an attack on the moving train turns out be an attempt to kidnap supermodel Valentina. Luke whisks Valentina off the train in a daring escape but the two of them become the targets of a relentless manhunt. It's up to Luke to keep her safe as they figure out who is after her and why.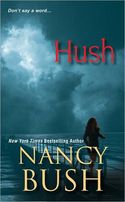 HUSH, by Nancy Bush, takes place twelve years after a tragic accident shattered the bonds between a group of high school friends, including Coby and Yvette. Coby attends a birthday party reunion that ends in horror when Yvette's sister's lifeless body is discovered in a hot tub. Soon others in the original group begin meeting similar fates- unfortunate "accidents." Conflicted by her growing feelings for Danner Lockwood (the investigating detective), Coby races to unravel a mystery buried in the past before the killer strikes again.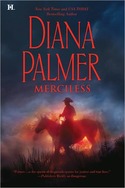 MERCILESS, by Diana Palmer, features handsome, aloof, and dedicated bachelor FBI agent Jon Blackhawk and his efficient and reliable assistant, Joceline Perry. When Jon is accosted by a criminal seeking revenge, she comes to his aid—fueling the spark that is growing between them. As the attempts on Jon's life increase, Joceline stands by his side. But when the smoke clears, will the man who avoided love realize that all he ever needed was right there all along?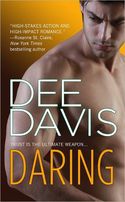 DARING is book 4 in Dee Davis's A-Tac series. As the former medical officer for A-Tac, an elite CIA unit masquerading as faculty at an Ivy League college, Lara Prescott saved many lives. But the memory of the one person she couldn't save has brought her back into harm's way, and into the sights of a formidable adversary.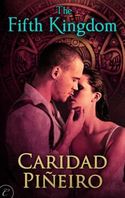 In THE FIFTH KINGDOM by Caridad Pineiro, Dr. Deanna Vasquez hasn't spoken to her mother in years, not since the renowned archaeologist abandoned her family in her quest to find the lost tomb of Montezuma. When CIA agent Bill Santana shows up in her classroom with the news that her mother has been abducted by terrorists, Deanna has to help in any way she can. In an effort to make contact with the terrorist cell, Bill accompanies Deanna to Mexico posing as her fiancé—a ruse made doubly dangerous because of the very real heat between them.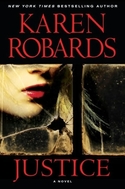 In JUSTICE by Karen Robards, feisty criminal attorney Jessica Ford has done her best to comply with the orders of the Secret Service's unofficial witness protection program ever since she became the lone witness to the First Lady's murder. Unfortunately, winning her first high-profile case for a prestigious Washington, D.C., law firm, subsequently landing her face all over the news, is not exactly "keeping a low profile." Or so says hunky Secret Service agent Mark Ryan, whose newest assignment is keeping her safe at all costs. It just so happens he's also her ex-boyfriend.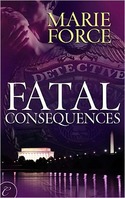 FATAL CONSEQUENCES, the third book in the Fatal series by Marie Force, brings back Lieutenant Sam Holland and Senator Nick Cappuano. A woman has been found brutally murdered and evidence points to Henry Lightfeather, a senator and close friend of Nick's. While Sam investigates, Nick stands by his friend—complicating his own bid for reelection, and causing tension between the couple.
1 comment posted.
Very nicely written post it contains useful information for me. I am happy to find your distinguished way of writing the post. Now you make it easy for me to understand and implement the concept. Thank you for the post.

medical personal statement
(Ranjan Srivastava 11:40am December 24, 2011)