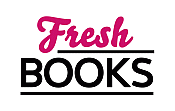 Fall into October Best Books
Marie Force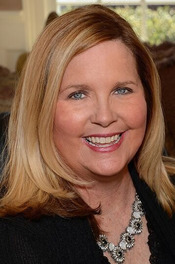 Blogging at Fresh Fiction
Marie Force | 20 Questions: SOMEONE LIKE YOU
March 22, 2022
1--What is the title of your latest release? SOMEONE LIKE YOU, the Read More...
Murder, Politics, and Romance...The Perfect Combination in Marie Force's Fatal Series
September 14, 2015
By Jennifer Barnhart FATAL FRENZY, the ninth book in Read More...
Marie Force | Defining A Hero
February 2, 2011
We'd all like to think that given the opportunity, we could be heroic. Last spring, I had my moment. I'm sitting in the Read More...
Marie Force | Launch Week for FATAL JUSTICE
January 6, 2011
Thank you so much for having me today to discuss FATAL JUSTICE, book 2 in Read More...
Marie Force | The Unforgettable Hero
June 24, 2010
What makes a hero unforgettable? The answer to that question is no doubt different for each of us. We all have a certain idea of Read More...
Marie Force | In the Hero's Own Words
Comment and Win!
July 3, 2009
I'm so excited to be here today to visit with all of you on Fresh Fiction. I love the name of this site. As Read More...
Pseudonym for M.S. Force.

Marie Force is the New York Times bestselling author of contemporary romance, including the indie-published Gansett Island Series and the Fatal Series from Harlequin Books. In addition, she is the author of the Butler, Vermont Series, the Green Mountain Series and the erotic romance Quantum Series. In 2019, her new historical Gilded series from Kensington Books will debut with Duchess By Deception. All together, her books have sold 6.5 million copies worldwide, have been translated into more than a dozen languages and have appeared on the New York Times bestseller list many times. She is also a USA Today and Wall Street Journal bestseller, a Speigel bestseller in Germany, a frequent speaker and publishing workshop presenter as well as a publisher through her Jack's House Publishing romance imprint. She is a two-time nominee for the Romance Writers of America's RITA® award for romance fiction. Her goals in life are simple—to finish raising two happy, healthy, productive young adults, to keep writing books for as long as she possibly can and to never be on a flight that makes the news.
Log In to see more information about Marie Force
Log in or register now!
Series
Treading Water | Fatal | Gansett Island | Green Mountain | Gilded - Force
Books:
Someone to Hold, November 2022
Wild Widows #2
Paperback / e-Book
State of the Union, September 2022
First Family #3
Paperback / e-Book
Resilience After Dark, July 2022
Gansett Island
Paperback / e-Book
How Much I Want, May 2022
Miami Nights #4
Paperback / e-Book
Here, There and Everywhere, March 2022
Paperback / e-Book
Someone Like You, February 2022
Wild Widows #1
Paperback / e-Book
Nochebuena, January 2022
A Miami Nights Novella
e-Book
State of Grace, December 2021
First Family #2
e-Book
How Much I Feel, August 2020
Miami Nights #1
Trade Size / e-Book
Fatal Accusation, December 2019
Fatal #15
Mass Market Paperback / e-Book
Deceived by Desire, September 2019
Gilded #2
Mass Market Paperback / e-Book
Season for Love, July 2019
Paperback
Hoping for Love, June 2019
GANSETT ISLAND #5
Mass Market Paperback (reprint)
Falling for Love, May 2019
GANSETT ISLAND #4
Mass Market Paperback / e-Book
Fatal Reckoning, April 2019
Fatal
Mass Market Paperback / e-Book
Duchess by Deception, February 2019
Gilded #1
Mass Market Paperback / e-Book
Fatal Invasion, December 2018
Fatal #13
Mass Market Paperback / e-Book
Five Years Gone, October 2018
Trade Size
Ready for Love, July 2018
Gansett Island #3
Mass Market Paperback / e-Book
Maid for Love, May 2018
Gansett Island #1
Mass Market Paperback / e-Book
Fatal Chaos, March 2018
Fatal #12
Mass Market Paperback / e-Book
Fatal Threat, August 2017
Fatal
Mass Market Paperback / e-Book
All I Want For Christmas, November 2016
e-Book
Fatal Identity, August 2016
Fatal series
Mass Market Paperback / e-Book
Fatal Frenzy, July 2016
Fatal #9
Paperback / e-Book (reprint)
Ain't She Sweet, May 2016
Green Mountain #6
Paperback / e-Book
Fatal Scandal, January 2016
Fatal #8
Paperback / e-Book
It's Only Love, November 2015
Green Mountain #5
Paperback / e-Book
Fatal Jeopardy, September 2015
Fatal #7
Paperback / e-Book (reprint)
Fatal Frenzy, September 2015
Fatal #9
e-Book
Fatal Deception, July 2015
Fatal #5
Paperback / e-Book (reprint)
Ask Me Why, July 2015
Mass Market Paperback / e-Book
Fatal Flaw, June 2015
Fatal #4
Paperback / e-Book (reprint)
Fatal Consequences, June 2015
Fatal #3
Paperback / e-Book (reprint)
One Night With You, June 2015
Fatal prequel
e-Book
Fatal Justice, May 2015
Fatal #2
Paperback / e-Book (reprint)
Fatal Affair, May 2015
Fatal #1
Paperback / e-Book (reprint)
Virtuous, April 2015
Quantum Series #1
e-Book
And I Love Her, March 2015
A Green Mountain Romance #4
Paperback / e-Book
Fatal Scandal, January 2015
Fatal #8
e-Book
I Saw Her Standing There, November 2014
Green Mountain #3
Paperback / e-Book
I Want To Hold Your Hand, June 2014
Green Mountain #2
Paperback / e-Book
Fatal Jeopardy, April 2014
Fatal #7
e-Book
All You Need is Love, February 2014
A Green Mountain Romance #1
Mass Market Paperback / e-Book
Chance for Love, January 2014
The McCarthys of Gansett Island Series, Book 10.5
e-Book
Meant for Love, November 2013
The McCarthys of Gansett Island, Book 10
Paperback / e-Book
Time For Love, August 2013
The McCarthys of Gansett Island #9
e-Book
Fatal Mistake, June 2013
Fatal #6
e-Book
Waiting for Love, February 2013
Gansett Island #8
e-Book
Coming Home, December 2012
Treading Water #4
e-Book
Fatal Deception, November 2012
Fatal #5
e-Book
Longing For Love, November 2012
McCarthys of Gansett Island #7
e-Book
Season For Love, June 2012
McCarthys of Gansett Island #6
e-Book
Hoping For Love, March 2012
McCarthys of Gansett Island #5
e-Book
Fatal Flaw, February 2012
Fatal #4
e-Book
Falling for Love, January 2012
The McCarthys of Gansett Island, #4
e-Book
Starting Over, December 2011
Treading Water #3
e-Book
Marking Time, December 2011
Treading Water #2
e-Book
Treading Water, November 2011
Treading Water #1
e-Book
Fatal Destiny, September 2011
e-Book
Ready for Love, July 2011
The McCarthys of Gansett Island #3
e-Book
Fatal Consequences, July 2011
Fatal #3
e-Book
Fool For Love, June 2011
The McCarthys of Gansett Island #2
e-Book
Maid for Love, May 2011
The McCarthys of Gansett Island #1
e-Book
The Wreck, March 2011
e-Book
Everyone Loves A Hero, February 2011
Mass Market Paperback
Fatal Justice, January 2011
Fatal #2
e-Book
The Fall, December 2010
e-Book
True North, November 2010
e-Book
Fatal Affair, June 2010
Fatal Series #1
e-Book
Love At First Flight, July 2009
Paperback
Line of Scrimmage, September 2008
Paperback