Nancy Bush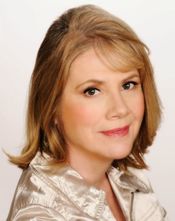 Blogging at Fresh Fiction
Final Clue with Nancy Bush! Game Well Played!
July 1, 2016
This is the final clue in Nancy Bush's own version of the Clue game. Post your best guess on her Facebook page, Read More...
Play Clue with Nancy Bush: Beware the Cliff!
June 29, 2016
Here's Clue #9 in Nancy Bush's version of the Clue game she's playing on her Facebook page. What could possibly make this Read More...
Play Clue with Nancy Bush: Release Day Special!
June 28, 2016
Today Nancy Bush's THE KILLING GAME is available online and in stores across the Read More...
Play Clue with Nancy: It happened at the Court House!
June 27, 2016
A key scene in Nancy Book's July romantic thriller, THE KILLING GAME, happens in Read More...
Play CLUE with Nancy Bush
June 26, 2016
Author Nancy Bush says her husband would live on the water, if he could. But Nancy? She's the terra firma type. What could possibly Read More...
Nancy Bush | Best Experiences An Author Can Have...
April 10, 2009
Well, I'm kind of excited. My newest book, UNSEEN, a thriller, debuted on March Read More...
Nancy Bush | THE BINKSTER's BLOG
October 26, 2007
(with a little help on the keyboard from Nancy Bush): Most of you know, I Read More...
Pseudonym: Nancy Bush and Lisa Jackson.

Bestselling author Nancy Bush has had an eclectic writing career. She started her first story when she heard how young mothers were making money writing romance novels. She thought, "I can do that," and talked her sister, bestselling author, Lisa Jackson, into joining her in her foray into writing. At the time Nancy was a young mother herself. Now, she says she's just…a mother.
Nancy began her career in the romance genre, writing both contemporary and historical novels, but being a mystery buff, she kept trying to add suspense into the plot, as much as her editors would allow. In 2002 she was chosen by ABC Television to be part of a writing group "think tank" which was tasked with developing story for ABC's daytime dramas. She was one of two people selected from that group to actually become a breakdown writer for, at the time, one of ABC's top-rated daytime shows: ALL MY CHILDREN. Nancy made the move to New York to join the AMC team while she was writing for the soap. That was an experience, she admits. Ask her, and she'll swear that the pressure cooker of delivering story every day – lots and lots of story -- helped focus her writing.
When Nancy returned to her home state of Oregon she channeled that newfound energy into writing the kind of books she's always loved: mysteries. She wrote three Jane Kelly Mystery novels in the space of three years, and has another one currently in proposal form. The last several years she's turned her attention to romantic suspense novels, writing both with her sister and on her own. Like Lisa, she's now a New York Times and USA Today bestselling author, both in her co-writing ventures and on her own merits as well.
Nancy's latest project? She's currently in the process of receiving the rights back to one of her most beloved series: the Danner Quartet – four historical romance novels set in Oregon near the turn of the last century that revolve around the irrepressible Danner family. Nancy is thrilled to be able to bring the Danner Quartet to life again and says, "Thank you, electronic age," for that chance. The Danner Quartet is still one of her favorite bodies of work and has long been a fan favorite as well.
Awards
Fresh Fiction Box Not To Miss, , Bad Things, July 2019

Log In to see more information about Nancy Bush
Log in or register now!
Series
Books:
The Gossip, May 2021
Mass Market Paperback / e-Book
The Babysitter, July 2020
Mass Market Paperback / e-Book
Bad Things, July 2019
Mass Market Paperback / e-Book
Jealousy, September 2018
Mass Market Paperback
No Turning Back, January 2018
Mass Market Paperback / e-Book
Ominous, August 2017
The Wyoming Series
Mass Market Paperback
Dangerous Behavior, May 2017
Mass Market Paperback
The Killing Game, July 2016
Rafferty Family
Paperback / e-Book
You Can't Escape, July 2015
Paperback / e-Book
Wicked Ways, December 2014
The Colony
Paperback / e-Book
Nowhere Safe, September 2013
Paperback / e-Book
Something Wicked, June 2013
The Colony #3
Paperback / e-Book
Nowhere To Hide, September 2012
Paperback / e-Book
Nowhere to Run, August 2012
Paperback / e-Book
Lady Sundown, July 2011
Danner Quartet #1
e-Book (reprint)
Miracle Jones, July 2011
Danner Quartet #2
e-Book (reprint)
Hush, July 2011
Paperback / e-Book
Wicked Lies, June 2011
Paperback / e-Book
Blind Spot, July 2010
Mass Market Paperback / e-Book
Unseen, April 2009
Paperback
Wicked Game, February 2009
Paperback
Ultra Violet, September 2008
Jane Kelly
Paperback (reprint)
Ultra Violet, October 2007
Jane Kelly #3
Hardcover
Electric Blue, September 2007
Jane Kelly #2
Paperback (reprint)
Electric Blue, October 2006
Jane Kelly #2
Hardcover
Candy Apple Red, September 2006
Jane Kelly #1
Paperback (reprint)
Candy Apple Red, October 2005
Jane Kelly #1
Hardcover

Videos