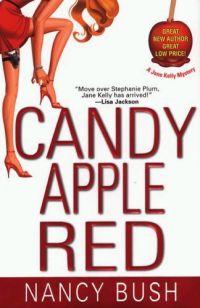 Purchase
Jane Kelly #1
Kensington
October 2005
Featuring: Jane Kelly
320 pages
ISBN: 0758209053
EAN: 9780758209054
Hardcover
Add to Wish List

Mystery | Mystery Woman Sleuth
Meet Jane Kelly
Process server Jane Kelly is flirting with the idea of becoming a private investigator. She's not convinced she's really right for the job, but her good friend and mentor, Dwayne Durbin has assured her she has great qualifications - - basic nosiness, cheapness and a generally bad attitude.
Jane thinks Dwayne's just desperate to have someone work for him at Durbin Investigations, the unofficial name of his one-man detective agency. And she suspects her duties might be coffee making, cleaning and office receptionist.
However, when a serious mystery drops itself in her lap, Jane begins an investigation of her own -- looking into the disappearance of the notorious Bobby Reynolds.
Four years earlier Bobby, an acquaintance of Jane's, murdered his young family, then disappeared. No one disputed that he'd slaughtered his own flesh and blood except Bobby's best friend, Tim Murphy, who just happens to be Jane's ex. The murders drove a wedge between Jane and Murphy, and Murphy eventually left town. But now he's on his way back to attend a Lake Chinook Historical Society benefit which Bobby's father, Cotton Reynolds, is hosting.
Before Jane can say, "Not in this lifetime," she finds herself heading to the benefit to meet both Cotton Reynolds and Tim Murphy. And if that isn't enough to raise her stress level, a friend of her mother's suddenly leaves Jane a homely pug named Binky who settles into Jane's home as if it were her own. Then Mom herself threatens to follow Jane from southern California to make her home in Oregon. Jane's life heads sideways fast -- and that's before she finds the dead body in the lake...
Comments
No comments posted.

Registered users may leave comments.
Log in or register now!