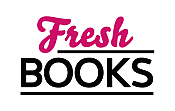 October ushers in great books with holiday themes!
Brenda Novak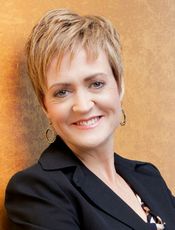 Blogging at Fresh Fiction
Brenda Novak | Rest in Peace?
October 28, 2014
Serial killers are often the stuff of a good suspense novel. My book, A Read More...
The Brenda Novak Auction for Diabetes Research
May 9, 2014
When I launched my first online auction for diabetes research in 2005, I had no idea I would still be running the fundraiser ten years Read More...
Brenda Novak | Getting it Done...
March 28, 2008
Want to read more books, write more pages, lose weight, exercise daily or achieve some other goal? Do it by boosting your willpower! Boost Your Read More...
It was a shocking experience that jump-started Brenda Novak's bestselling author career.
"I caught my day-care provider drugging my children with cough syrup and Tylenol to get them to sleep while I was away," Brenda says. "It was then that I decided that I needed to do something from home."
However, writing was the last profession she expected to undertake. In fact, Brenda swears she didn't have a creative bone in her body. In school, math and science were her best subjects, and when it came time to pick a major in college, she chose business.
Abandoning her academic scholarship to Brigham Young University at the age of 20 in order to get married and start a family, Brenda dabbled in commercial real estate, then became a loan officer.
"When I first got the idea to become a novelist, it took me five years to teach myself the craft and finish my first book," Brenda admits. "I learned how to write by reading what others have written. The best advice for any would-be author: read, read, read…."
Brenda sold her first book, and the rest is history. Many of her novels have won or placed in contests such as the National Reader's Choice, the Bookseller's Best, the Write Touch, the Award of Excellence and the Beacon Award for Published Authors.
Brenda and her husband, Ted, live in Sacramento and are the proud parents of five children—three girls and two boys. When she's not spending time with her family or writing, Brenda is usually raising money for diabetes research. Her youngest son, Thad, has diabetes, and Brenda is determined to help him and others like him. She also enjoys traveling, watching sporting events and biking–she rides an amazing 20 miles every day!
Log In to see more information about Brenda Novak
Log in or register now!
Series
Whiskey Creek | Dr. Evelyn Talbot Chronicles | Silver Springs
Books:
Keep Me Warm at Christmas, October 2021
Silver Springs #10
Mass Market Paperback / e-Book
Home for the Holidays, August 2021
Silver Springs #8
e-Book
When I Found You, July 2021
Silver Springs #8
Mass Market Paperback / e-Book / audiobook
The Bookstore on the Beach, April 2021
Trade Size / e-Book
Together for Christmas, November 2020
Trade Size / e-Book
A California Christmas, October 2020
Silver Springs #7
Mass Market Paperback / e-Book
One Perfect Summer, April 2020
Trade Size / e-Book
Christmas in Silver Springs, November 2019
Silver Springs #6
Mass Market Paperback / e-Book
Blind Spot, September 2019
Dr. Evelyn Talbot #4
Mass Market Paperback / e-Book
Before We Were Strangers, August 2019
Mass Market Paperback / e-Book (reprint)
Unforgettable You, March 2019
Silver Springs #5
Mass Market Paperback / e-Book
Before We Were Strangers, December 2018
Trade Size / e-Book
Face Off, September 2018
Dr. Evelyn Talbot #3
Mass Market Paperback / e-Book
The Secrets She Kept, April 2018
Mass Market Paperback / e-Book
Hello Again, October 2017
Dr. Evelyn Talbot
Mass Market Paperback / e-Book
Right Where We Belong, October 2017
Silver Springs #4
Mass Market Paperback / e-Book
Until You Loved Me, August 2017
Silver Springs
Mass Market Paperback / e-Book
No One But You, June 2017
Silver Springs #2
Mass Market Paperback / e-Book
Finding Our Forever, April 2017
Silver Springs
Mass Market Paperback / e-Book
All I Want For Christmas, November 2016
e-Book
Her Darkest Nightmare, September 2016
Dr. Evelyn Talbot #1
Paperback / e-Book
The Secrets She Kept, August 2016
Trade Size / e-Book
Discovering You, June 2016
Whisky Creek #10
Mass Market Paperback / e-Book
A Winter Wedding, November 2015
Whiskey Creek #9
Mass Market Paperback / e-Book
The Secret Sister, August 2015
Hardcover / e-Book
Sweet Dreams Boxed Set, May 2015
e-Book
Sweet Talk Boxed Set, May 2015
e-Book
This Heart of Mine, April 2015
Whiskey Creek #8
Paperback / e-Book
Together for Christmas, November 2014
Hardcover / e-Book
The Heart of Christmas, November 2014
Whiskey Creek #7
Paperback / e-Book
A Matter of Grave Concern, October 2014
Paperback / e-Book
A Sweet Life Boxed Set, May 2014
e-Book
Come Home To Me, April 2014
Whiskey Creek #6
Paperback / e-Book
Coulda Been A Cowboy, March 2014
Dundee, Idaho #8
e-Book
Take Me Home For Christmas, November 2013
Whiskey Creek #5
Paperback / e-Book
Through The Smoke, October 2013
Paperback / e-Book
Home To Whiskey Creek, August 2013
Whiskey Creek
Paperback / e-Book
When Summer Comes, February 2013
Whiskey Creek #3
Paperback / e-Book
When Snow Falls, November 2012
Whiskey Creek #2
Paperback / e-Book
When Lightning Strikes, September 2012
Whiskey Creek #1
Paperback / e-Book
When Lightening Strikes, September 2012
Whisky Creek
e-Book
When We Touch, August 2012
Whiskey creek
e-Book
The Bastard, November 2011
e-Book
In Close, October 2011
Paperback
In Seconds, September 2011
Paperback
Inside, May 2011
Book 1 Bulletproof Series
Mass Market Paperback
That Christmas Feeling, November 2010
Paperback
Killer Heat, October 2010
Paperback
Body Heat, September 2010
Paperback
White Heat, August 2010
Hired Gun #1
Paperback
Dead Giveaway, January 2010
Mass Market Paperback (reprint)
Dead Silence, January 2010
Mass Market Paperback (reprint)
The Night Before Christmas, November 2009
Mass Market Paperback / e-Book
The Perfect Murder, September 2009
Last Stand #6
Mass Market Paperback
The Perfect Liar, September 2009
Last Stand #5
Mass Market Paperback
The Perfect Couple, August 2009
Last Stand #4
Mass Market Paperback
Watch Me, August 2008
Last Stand #3
Mass Market Paperback
Stop Me, July 2008
Last Stand #2
Mass Market Paperback
Trust Me, June 2008
Last Stand #1
Mass Market Paperback
Dead Right, August 2007
Stillwater #3
Mass Market Paperback
Coulda Been a Cowboy, June 2007
Paperback
Dead Giveaway, February 2007
Stillwater #2
Paperback
Once upon a Christmas, November 2006
Paperback
Dead Silence, August 2006
Stillwater #1
Paperback
The Other Woman, May 2006
Paperback
Big Girls Don't Cry, September 2005
#1296
Paperback
Every Waking Moment, July 2005
Paperback
Stranger In Town, June 2005
A Dundee, Idaho book; #1276
Paperback