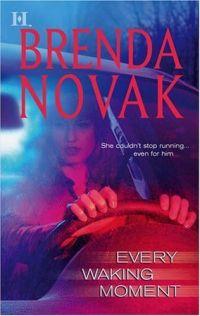 Purchase
She couldn't stop running...even for him...
HQN
July 2005
Featuring: Preston Holman; Emma Wright
384 pages
ISBN: 0373770456
Paperback
Add to Wish List

Emma Wright has finally escaped the dangerous man who's dominated her life for the past six years. She's taken her five-year-old son, Max, and fled across the country, seeking freedom, safety, a fresh start. But Max's father is no fool. And he isn't willing to give them up so easily.
Preston Holman trusted the wrong person when he called his good friend, Dr. Vince Wendell, to his house to treat his sick little boy. When Dallas died only two days later, everyone, including his wife, believed it was a tragic act of fate. Only Preston was convinced that Dallas's rapid decline stemmed from something far more sinister. Now he's given up everything — his home, his wife, his past life — to pursue the man he believes killed his son. He's after revenge, closure. But the police won't listen. And he knows it's very likely that Wendell will strike again.
When Preston meets Emma, he doesn't want anything to do with her or her problems. He's carrying a gun he eventually plans to use. And she has a boy who reminds him far too much of Dallas, which stirs up the old memories and the pain. But she's in desperate need of a ride, and he can't leave her stranded. Fortunately, what we most resist is sometimes the very thing we need...
Comments
No comments posted.

Registered users may leave comments.
Log in or register now!