I'm so excited to be here sharing about my latest book, THE HELLION.
The heroine Cleopatra Killoran and hero, Adair Thorne are not necessarily one's typical Regency couple. Born into rival families, of London's most successful gaming hells, they've only ever known hatred for the other. Until they meet and sparks fly, and every belief they've ever had of one another, is challenged. They've only seen the differences between them. When they're thrust into one another's company, they see just how much they in fact, share. Neither of them were born to the nobility. Both of them know what it is to struggle and fight to survive. And then there is the passion that flares from the onset!
The inspiration for my Wicked Wallflowers series actually began first with the heroine, Cleopatra, her family, and the rival gaming hell owners of the Hell and Sin Club...which is run by Adair.
Immediately I knew, I wanted Cleo's family to juxtapose Adair's....and from that the Wicked Wallflowers was born. This series wouldn't be about a club run solely by men. Rather, about a family, of strong, independent, and very capable women...and their lone elder brother. And so, from the start, Cleo, by nature of her family, her club, and her rivalry with the Hell and Sin Club, was a perfect match for Adair Thorne.
Interestingly, my first mention of the Hell and Sin Club, the rival establishment to Cleo's family's club, was introduced in my very first series more than thirty books ago! All of my roguish and rakish heroes in the Scandalous Seasons series were caught at the club or discussing it...and from then on, the wheels were set into motion. I wanted to know more about the inner-workings of that world. I didn't want to just explore the lords sipping their brandies or wagering at the gaming tables. I wanted to peel back the layers of the workers inside the hell. For me, as a Regency author, it added an intriguing dimension to the customary world of the ton. The series allowed me to dive into research about gaming hells and London's Under World, which as a former history major and teacher is something I'm always eager to do!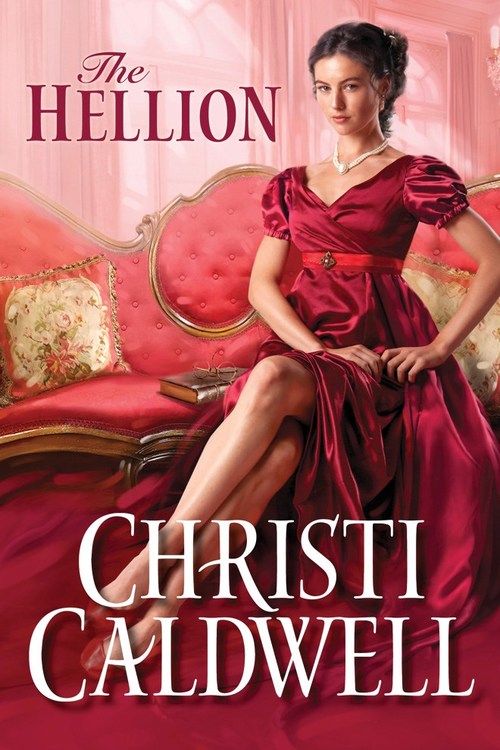 Adair Thorne has just watched his gaming-hell dream disappear into a blaze of fire and ash, and he's certain that his competitors, the Killorans, are behind it. His fury and passion burn even hotter when he meets Cleopatra Killoran, a tart-mouthed vixen who mocks him at every turn. If she were anyone else but the enemy, she'd ignite a desire in him that would be impossible to control.
No one can make Cleopatra do anything. That said, she'll do whatever it takes to protect her siblings―even if that means being sponsored by their rivals for a season in order to land a noble husband. But she will not allow her head to be turned by the infuriating and darkly handsome Adair Thorne.
There's only one thing that threatens the rules of the game: Cleopatra's secret. It could unravel the families' tenuous truce and shatter the unpredictably sinful romance mounting between the hellion…and a scoundrel who could pass for the devil himself.
Romance Historical [Montlake Romance, On Sale: April 3, 2018, Trade Size / e-Book, ISBN: 9781503935228 / ]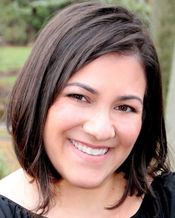 USA Today Bestselling author, Christi Caldwell blames Judith McNaught's "Whitney, My Love," for luring her into the world of historical romance. While sitting in her graduate school apartment at the University of Connecticut, Christi decided to set aside her notes and try her hand at writing romance. She believes the most perfect heroes and heroines have imperfections and she rather enjoys tormenting them before crafting a well-deserved happily ever after!
Christi makes her home in Southern Connecticut where she spends her time writing, chasing around her feisty son and caring for her twin princesses in training!
1 comment posted.