Thank you for having me here today to discuss my Christmas novella, JOYFULLY HIS. Originally, I'd only planned three books for the Sterling Canyon series—one for each friend. But Avery's twin, Andy, who first appeared in the first book when he injured the hero while driving home from happy hour, kept popping up. By the end of the third book, I felt he'd suffered enough and deserved his own happily ever after.
At the start of this novella, Andy has just completed his yearlong probation following the accident mentioned above. His persona non grata status has made it difficult for him to find work and integrate back into the social fabric of his small Rocky Mountain town. What he really wants is his old job back as a ski instructor, but his criminal record makes that a near-impossibility. Enter Nikki Steele, his former boss and long-time friend.
Unbeknownst to him, Nikki feels somewhat responsible for Andy's predicament because, on that long ago evening, she'd left him at the bar instead of taking his keys. She's also harbored a crush on him for many years. Due to these circumstances, she goes out on a limb with her boss to get Andy rehired on a probationary basis. A blessing and a curse, because working together is just one more reason why neither one should risk crossing the line of friendship.
The biggest challenge in writing this novella is getting people over the hump of Andy's past. Drinking and driving is, after all, not only illegal, but also extremely selfish and dangerous to others. But this is exactly what's interesting to explore—whether some actions are beyond redemption, or if everyone deserves a second chance.
The consequences are Andy's actions were widespread. His victim required knee surgery, while Andy suffered broken ribs and a punctured lung. He lost his beloved job. The accident also nearly tore his family apart because the assets he held jointly with his sister were at risk in a civil lawsuit. Fortunately, that suit was settled, and Andy entered a plea bargain in the criminal case that put him on probation for a long time.
Throughout the series, we've watched Andy mature as a result of his experience. He apologizes to his victim and speaks to high school students about the dangers of drinking. He attends AA meetings and serves his sentence with his parole officer. He takes odd jobs to keep up with his financial obligations. And he suffers from a guilty conscience. At heart, he was always a kind, laid-back guy who was generally considerate and well liked. But after two years of misery and loss, now he wants a chance to reclaim his life and the trust people used to place in him.
I believed he's earned that chance. To me, one mistake (even a big one) can't erase all the good things about a person, especially when that mistake was born of recklessness rather than intent. I think Andy's worthy of love and respect because he's grown from his mistake. He appreciates the value of true friendship and forgiveness, and he's done everything within his power to prove that he's changed.
Those who've read my other books know that I'm particularly fond of a redemption story. Heroes who struggle with those big questions of "how did I get here and who do I want to be" are going to be the ones who most appreciate love and a second chance. These are the guys who, when they finally commit, do not do so lightly. I think Andy Randall is that guy now, and that makes him worthy of everyone's love.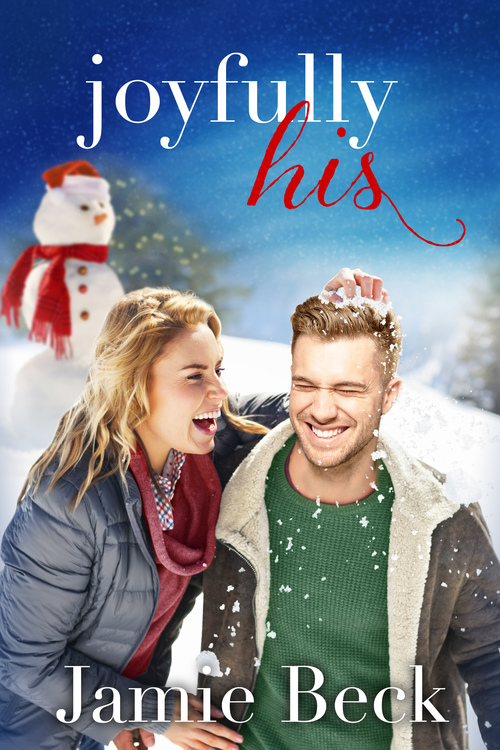 Jamie Beck welcomes readers back to Sterling Canyon, Colorado, where a disgraced but charming ski instructor falls in love while trying to redeem himself.
Folks in Sterling Canyon know that small towns have long memories. Two years after the DUI that injured a pedestrian, Andy Randall is still making amends. He hopes the Christmas spirit will help him get rehired as a ski instructor, but that job will come with conditions. He can't afford another mistake, which is exactly what making a play for his former boss and friend, Nikki Steele, would be.
Nikki races down double black diamonds and hikes mountains better than most guys, unafraid of tumbling down the slopes. But trusting the guy who once shot her down could end in a fall that actually hurts, especially when she'd have to vouch for him with her boss. Still, the resort needs another instructor to handle the holiday tourists, and Andy's sexy grin and relaxed charisma make him hard to resist.
With both of their reputations now on the line, can Andy convince Nikki that the second chance he wants isn't only about the job?
Romance Contemporary | Holiday [Montlake Romance, On Sale: October 16, 2017, e-Book, / ]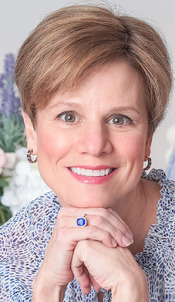 Jamie Beck is a former attorney with a passion for inventing stories about love and redemption. In addition to writing novels, she also pens articles on behalf of a local nonprofit organization dedicated to empowering youth and strengthening families. Fortunately, when she isn't tapping away at the keyboard, she is a grateful wife and mother to a very patient, supportive family.
1 comment posted.