I'm so excited! We're less than a month away from the launch of the second book in my New Jersey Ice Cats series. Yes, the wait is nearly over. On July 1st, you'll be able to read A PERFECT TRADE - which, for those of you following the series, is Tru and Jenny's story.
In A PERFECT DISTRACTION, readers met Tru Jelinek and Jenny Martin. Tru is a defenceman for the Ice Cats, who -- along with his three brothers -- grew up with Jake 'Bad Boy' Badoletti. Jenny went to school with the boys and played hockey with them, until she gave it up to become Queen of the Puck Bunnies.
Jenny and Tru clearly have a past together; one that has created a bitter rift between them. In A PERFECT TRADE, you'll finally find out what happened.
Here is the blurb:
A win-win negotiation?
Truman "Tru" Jelinek's life is pretty much off the rails. With his professional hockey career on thin ice, and his personal life falling apart, he's ready to implement some serious changes. Helping Jenny Martin—the only girl he's ever loved—make her dreams a reality is a good place to start.
There's just one problem: Jenny doesn't want his help. She barely wants to speak to him. But Tru is prepared to negotiate a deal that even Jenny can't refuse. As trading favors turns into sharing passion, he has to face the truth that when it comes to Jenny, the game is far from over.
You'll also get to catch up with Jake and Maggie J and some of the other characters from A PERFECT DISTRACTION.
If you'd like to read an excerpt, pop over to my website.
Don't forget to check out this month's special Fresh Fiction contest too - where you could win a signed copy of A PERFECT TRADE and an exclusive A PERFECT TRADE notebook. Keep an eye out for other opportunities to win copies -- I'll mention them on my website, my Facebook page and on Twitter.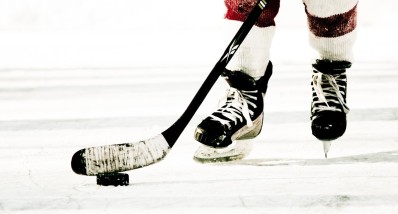 4 comments posted.
This sounds wonderful! I love a story where the two main characters are 'barely speaking' but fate has other plans for them!
(Debbie Kelly 6:39am June 5, 2014)