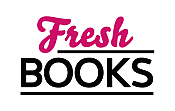 Get a great read for October
Julie Ann Walker | The Seductive Power of the Series

May 18, 2014
Hell for Leather
Julie Ann Walker
AVAILABLE
Black Knights #6

May 2014
On Sale: May 6, 2014
Featuring: Mac McMillan; Delilah Fairchild
352 pages
ISBN: 1402294484
EAN: 9781402294488
Kindle: B00G2ES8JI
Paperback / e-Book
Add to Wish List

Also by Julie Ann Walker:
Ride the Tide, November 2020
Hell on Wheels, March 2020
In Moonlight and Memories, July 2019
In Moonlight and Memories, July 2019

When I sat down to write HELL ON WHEELS, the debut title in my Black Knights Inc. series, I knew there would be a long list of spec-ops/custom motorcycle mash-up books to follow. Why? Well, because like many romance readers, I absolutely lurv a good series. I delight in watching secondary and tertiary characters develop from one book to the next. I adore revisiting previous heroes and heroines and seeing where they are in their life's journey. I yearn to return to familiar places and reconnect with familiar faces. Basically, I want to read more and more and more about these characters who have come to feel like... well... family.
And in honor of the release of HELL FOR LEATHER, book number six in the Black Knights' continuing saga, I thought I'd share with you some of my favorite series. Yay! So these are my favorite series. What are yours?
Jaci Burton's Play-by-Play Series
| | |
| --- | --- |
| THE PERFECT PLAY | The last thing event planner Tara Lincoln needs is the jet-set lifestyle of a football pro like Mick Riley; even though their steamy and passionate one-night stand proved that Mick is an all-star—both on the field and in the bedroom.Tara played the game of love once and lost big, and she doesn't intend to put herself out there again, especially with a certified heart-breaker. But when Mick sets his mind to win, nothing will stop him. And he has the perfect play in mind to catch this sultry vixen. |
J.R. Ward's Black Dagger Brotherhood Series
DARK LOVER

In the shadows of the night in Caldwell, New York, there's a deadly turf war going on between vampires and their slayers. There exists a secret band of brothers like no other-six vampire warriors, defenders of their race. Yet none of them relishes killing more than Wrath, the leader of The Black Dagger Brotherhood.

The only purebred vampire left on earth, Wrath has a score to settle with the slayers who murdered his parents centuries ago. But, when one of his most trusted fighters is killed-leaving his half-breed daughter unaware of his existence or her fate-Wrath must usher her into the world of the undead-a world of sensuality beyond her wildest dreams.
Suzanne Brockmann's Troubleshooters Series
| | |
| --- | --- |
| THE UNSUNG HERO | After a near-fatal head injury, navy SEAL lieutenant Tom Paoletti catches a terrifying glimpse of an international terrorist in his New England hometown. When he calls for help, the navy dismisses the danger as injury-induced imaginings. In a desperate, last-ditch effort to prevent disaster, Tom creates his own makeshift counterterrorist team, assembling his most loyal officers, two elderly war veterans, a couple of misfit teenagers, and Dr. Kelly Ashton-the sweet "girl next door" who has grown into a remarkable woman. The town's infamous bad boy, Tom has always longed for Kelly. Now he has one final chance for happiness, one last chance to win her heart, and one desperate chance to save the day . . . |
Sabrina Jeffries' The School For Heiresses Series
| | |
| --- | --- |
| NEVER SEDUCE A SCOUNDREL | Lady Amelia Plume has many admirers -- it's too bad they're all fortune hunters and fops who can't provide the exotic adventures she seeks. But the ballrooms of Mayfair have become much more appealing since the arrival of Major Lucas Winter, an American with a dark past and a dangerous air. Lucas is brash, arrogant -- and scandalously tempting. Every thrilling kiss sparks hotter desire, yet Amelia suspects that Lucas has a hidden motive in wooing her. And she intends to discover it, by any means necessary... |
Sherrilyn Kenyon's Dark Hunter Series
| | |
| --- | --- |
| NIGHT PLEASURES | The Dark-Hunters are ancient warriors who have sworn to protect mankind and the fate of the world is in their hands. . .He is solitude. He is darkness. He is the ruler of the night. Yet Kyrian of Thrace has just woken up handcuffed to his worst nightmare: An accountant. Worse, she's being hunted by one of the most lethal vampires out there. And if Amanda Devereaux goes down, then he does too. But it's not just their lives that are hanging in the balance. Kyrian and Amanda are all that stands between humanity and oblivion. Let's hope they win. |
Comments
14 comments posted.
Re: Julie Ann Walker | The Seductive Power of the Series

And so you are a fan of historical romance?? Well well well........that is interesting!!
(Lisa Hutson 1:19am May 17, 2014)
Two of my favorite series are Nalini Singh's Psy/Chengeling
series and G A Aiken's Dragon Kin series.
(Jen Barnard 9:44am May 17, 2014)
Thanks for a chance to win a book. Have not read any of your books yet.
(Judy Ferguson 1:34pm May 17, 2014)
thanks for the chance cant wait to read this
(Denise Smith 12:14pm May 18, 2014)
I have too many faves to list them all! I love Ilona
Andrews' Kate Daniels Series, Anne Bishop's The Others
series and the Black Jewels novels, Laurell K. Hamilton's
Anita Blake series, Rachel Vincent's Shift series, anything
by Patricia Briggs, the Persephone Alcmedi series by Linda
Robertson, the Downside Ghosts series by Stacia Kane, the
Desperate Duchesses series by Eloisa James and the Kitty
Norville series by Carrie Vaughn.
(Elizabeth Hyatt 8:36am May 18, 2014)
I can't say that I've gotten involved in any Historical
Romance series yet, but I'd sure like to get my feet wet!!
I've read a couple of books here and there that have been
classified as such, but they were standalones, and I enjoyed
them very much. Perhaps if I won one of your books, it
would start me on a new path, since I know you're a good
Author. Congratulations on your latest series, and
continued good luck in the future with your writing!!
(Peggy Roberson 10:54am May 18, 2014)
I love all of those as well. I also love Nalini Singh's
Psy/Changlings, Mercedes Lackey's Valdemar series, Jim Butcher
's Harry Dresden, Kelley Armstrongs Otherworld series,
Christine Feehan Drake Sisters, Kresley Cole - IAD...
(Donna Antonio 12:37pm May 18, 2014)
This sounds like a good read. Thanks for the sweeps.
(Anna Speed 12:48pm May 18, 2014)
I really enjoy Nicole Jordan, Sabrina Jeffries, and Shana Galen's series books.
(Cathy Phillips 12:59pm May 18, 2014)
I like Gemma Hallidays High Heels Series!
(Denise Austin 2:17pm May 18, 2014)
Sherrilyn Kenyon is great. I like Karen Marie Moning, Laurell
K Hamilton, and Kim Harrison a lot as well!
(Brittany DeSalvo 3:50pm May 18, 2014)
I've read several of the series you mentioned and have others
on my TBR list - I've also enjoyed Catherine Coulter's FBI
series.
(Diane Sallans 4:57pm May 18, 2014)
You and some of the other commentators have hit on some of my favorite series. I'd add Sherrilyn Kenyon's space assassin series and Lauren Danes's rock star family series.
(Laura Gullickson 2:53pm May 19, 2014)
Hey Julie, Well I have so many favorite series but at the top of the list has to be J.R. Ward's Black Dagger Brotherhood. Small-town series has to be Susan Mallery, Jill Shalvis, and Carly Phillips. Special Ops Series would be yours and Cindy Gerard. Congrats and Keep this Series Going!
(Carolyn Rhodes 6:46pm May 19, 2014)
Registered users may leave comments.
Log in or register now!