Tammy Kaehler | The Hamster Wheel and Life Lessons

August 6, 2011
Dead Man's Switch
Tammy Kaehler
AVAILABLE
Kate Reilly Mysteries

March 2011
On Sale: March 27, 2011
Featuring: Kate Reilly
294 pages
ISBN: 1590588819
EAN: 9781590588819
Hardcover
Add to Wish List

Also by Tammy Kaehler:
Red Flags, April 2016
Avoidable Contact, August 2014
Braking Points, April 2013
Dead Man's Switch, March 2011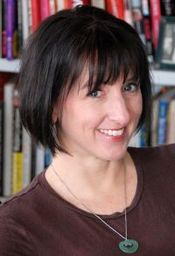 I'm a list-maker. I love making lists and crossing items off them. And yes, I'll admit to adding items that I've just completed to the list for the sole purpose of crossing them off. My problem lately, however, is that I'm drowning in my cherished lists.
There's a lot of good stuff going on in my world, and it's been a busy year-and I'm not complaining. I'm grateful to be able to do all I'm doing. I've just had my debut mystery novel published, which means I'm doing lots of promotion and online networking. I'm (theoretically) working on the next book. In addition, I have a day job, and I volunteer for two annual literary events. And then there's the rest of life, including food, shelter, family, husband, husband's career, rental property we own, and so on.
Believe me, lists help, and I have a lot of them.
But then there are the days when I feel like my head will explode from everything That. I. Must. Do. Rationally, I know I can't do everything. That some of my lists-particularly those to do with book promotion-represent everything I could possibly do, not everything I will do or need to do. But it's hard to break the habit of trying to accomplish everything on a list. I'm a natural overachiever, sure, but I also know there is a direct correlation between the success of my book and the effort I put into promotion, which makes it tough to give up on some opportunities that are possible.
I think the idea that one could "do it all," not to mention the compulsion to actually try, is a particularly American one. We are the country of opportunity, where anyone can make anything of him or herself, given the drive and the talent. Which means we're going to try! I have a good family friend in Europe who is aghast at all I'm doing (or trying to do). She's one of the voices in my ear cautioning me to rest, enjoy, and not wear myself out.
And at some point, I started listening. I made peace with the idea that I wouldn't take advantage of all promotional possibilities with this book. And I'm OK with that, because none of the success will be worth anything if I don't also enjoy the process of getting there. So I'm learning to not flinch when someone says, "Oh, but you haven't set up XYZ opportunity?!" I'm charting my own course based on what feels right to me … and if I make mistakes, I'll try not to beat myself up about them.
I'm still on the hamster wheel, still ruled by my lists. But I've learned I can, and will, step off the wheel sometimes. I can run away from my responsibilities for a day-go on a walk with my husband, daydream about sitting on a beach, or enjoy a book guilt-free-and life will still go on. I've finally internalized the old saying, "take time to smell the roses." In my case, I'm making sure there's less stress and fear, but more fun and joy. And taking time to savor the new-book smell.
Do you find it hard to get off the hamster wheel? What do you do to take a break, and have you learned the same lesson about enjoying the process?
Comments
7 comments posted.
Re: Tammy Kaehler | The Hamster Wheel and Life Lessons

That hamster wheel keeps going around and I can't get off very fast. I remember having a hamster, a gerbil and a mouse all at different times. They loved the wheel and exercised mostly at night when I was trying to sleep. For a break I go for walks and like being near water for that clears the mind and helps me think better.
(Alyson Widen 2:45pm August 6, 2011)
i was never aloud to have any pets except goldfish that kept
dying
(Wanda Miller 7:01pm August 6, 2011)
I'm an achiever as well, and in order to get things accomplished from my lists, and I do make them mentally as well as written, is to learn to simplify. I've learned how to adapt to a different type of life, through illness, and live a "new normal." Those new adaptations don't necessarily mean you are doing things with less efficiency. You have just found a better way to do it, that takes less time and frees up more time for you to do something you really want to do. Sometimes I do 2 things at the same time like reading my book while a page is downloading on the computer, for example. I accomplish 2 things I want to do at the same time. If you put your mind to it, it's amazing what you can think of to multitask or shortcut to make more time for yourself. Congratulations on your book!! May you have more time off your hamster wheel!!
(Peggy Roberson 10:04pm August 6, 2011)
I double check my triple check..uggh. life never stops, but sometimes I
have to force myself to stop, just stop. Stop doing, stop thinking, stop
worrying, stop "doing it all" (afterall if you want something done right, do
it yourself), stop and breath, stop and relax my body and mind, stop and
rest (I don't even know about rest anymore). It takes a while to shut
down, but nothing to start back up, and more often I wish I was shut
down longer.
(Carla Carlson 12:20pm August 7, 2011)
I'm glad I'm not the only one who's doing too much and not stopping enough. Good for the rest of you for working out how to take breaks. Thanks for your comments!
(Tammy Kaehler 12:22pm August 7, 2011)
I retired a few years ago and I admit that it did take me awhile to learn to
RELAX! I found myself always looking around for "things to do" as I almost
felt guilty that I didn't have to go to the old J-O-B! My husband went through
the same thing when he retired. I think most people finally learn to let go of
that guilty feeling. The great thing is you get involved with things you always
wanted to do (like reading!!) and end up making the old comment we have
heard a gazillion times before: "I don't know how I ever found time to work!"
This summer we are in the NC mountains hiking every day. It's wonderful!
Even if you are still working, you need to learn to forgive yourself for not
checking off everything on your daily list. Life is too short to "get your
panties in a bunch." My Mom used to say that the dirt will be here when I'm
gone and she's gone now and the dirt is still here. So, learn to take time for
YOU!
(Connie Fischer 3:05pm August 7, 2011)
Oh yes I used to have many "stop the world and let me off days" when I was working. I don't have as many since I've been retired, but every now and then. WE all have them!
(Brenda Rupp 9:13pm August 28, 2011)
Registered users may leave comments.
Log in or register now!