Jennifer Vido: What inspired your new release, JUST THE NICEST COUPLE?
Mary Kubica: I loved the idea of writing about a missing husband for a change. Many books in this genre – my own included – deal with missing women and missing wives, and I wanted to flip the script and see what it looked like from the other side.
Jen: What was the most challenging part of alternating points of view by chapter?
Mary: I've always written from multiple points of view, but I don't write my books in the same way that someone reads them. Just The Nicest Couple, for example, has two narrators: Christian, whose wife believes she was the last to see Jake Hayes before he went missing, and Nina, a woman whose husband didn't come home after work one night and is desperate to find him. I started with Christian's story and wrote it almost in its entirety before going back to the beginning and picking up with Nina's storyline. I've done this for all of my novels. I love this method because it allows me to form a clearer picture of the character and to make his or her voice more distinct. One of my favorite parts of the process is shuffling these separate points of view back into one complete book at the end.
Jen: Why does Nina's life start to unravel?
Mary: Nina is a busy woman. Married to a neurosurgeon, she works as a high school teacher while taking care of her aging mother who has a number of health concerns, not the least of which is that she's going blind. Nina is an only child and the only person her mother can depend on; she relies on Nina for everything. As if that's not enough, Nina and her husband, Jake, have been having difficulties of late. Their marriage is struggling, until one night when Jake doesn't come home. Nina at first thinks he's blowing off steam after a fight, but soon comes to realize that something far more malicious may have happened to him.
Jen: What role does Lily play in Nina's present situation?
Mary: Lily is a friend and co-worker of Nina's. The two of them along with their husbands, Christian and Jake, hang out from time to time. When Jake doesn't come home from work one night, Lily knows she was the last to see him before the disappearance. She confesses to her husband, Christian, what happened, and the two of them decide that they will do anything to keep Nina from finding out the truth.
Jen: How can readers keep up-to-date on your latest happenings?
Mary: Visit my website, where you'll find links to my social media pages and a list of my upcoming events!
Jen: What books are on your bedside TBR stack?
Mary: I've just finished Jennifer Herrera's The Hunter, a debut novel about a suspended New York City police detective who returns to her small hometown to help solve the murder of three men. It's dark, gritty, but also incredibly moving as the protagonist, Leigh, has to come to terms with things that have happened in her past and also reconnect with family she hasn't seen in years. The writing is sparse but evocative, with short, propulsive chapters, which I love!
Up next for me is Stacy Willingham's All The Dangerous Things.
Jen: Please share a sneak peek into your work in progress.
Mary: I'm nearing the end of a draft of my next book and am so excited about it. I wrote Just The Nicest Couple during Covid, and it was a difficult task to say the least. It's been such a joy to write now that there is more normalcy in my routine, and I've enjoyed every getting to know these characters and to be a part of their story. I won't say too much about it, as it's still a draft and I never know what changes might happen during the revision process, but readers can most likely look for it in 2024!
Jen: Thank you for stopping by to chat about Just The Nicest Couple. What a nail-biting read! I absolutely devoured it in one sitting! Well done.
Mary: Thank you for reading it, Jen! I'm so happy you enjoyed it!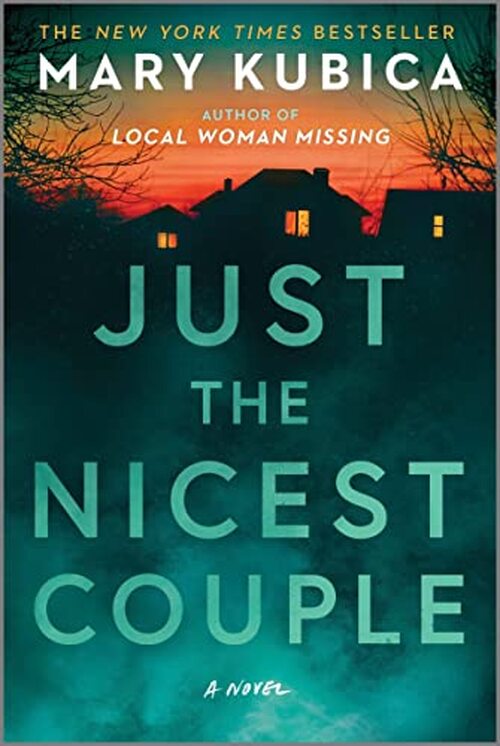 A husband's disappearance inextricably links two couples in this twisty thriller from New York Times bestselling author Mary Kubica

Two couples, two close friends, one missing husband…

Jake Hayes is missing. This much is certain. At first, his wife, Nina, thinks he is blowing off steam at a friend's house after their heated fight the night before. But then a day goes by. Two days. Five. And Jake is still nowhere to be found.

Lily Scott, Nina's friend and coworker, thinks she may have been the last to see Jake before he went missing. After Lily confesses everything to her husband, Christian, the two decide that nobody can find out what happened leading up to Jake's disappearance, especially not Nina. But Nina is out there looking for her husband, and she won't stop until the truth is discovered.

Queen of suspense Mary Kubica delivers a high-octane, edge-of-your-seat thriller filled with delicious lies and shocking betrayals, and shows how even the deepest secrets will always find a way to the surface.
Thriller Psychological [Park Row, On Sale: January 10, 2023, Hardcover / e-Book, ISBN: 9780778333111 / eISBN: 9780369718273]
A masterfully crafted thriller by Mary Kubica!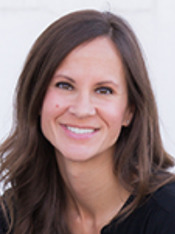 Mary Kubica is the New York Times and USA Today bestselling author of many suspense novels, including THE GOOD GIRL, PRETTY BABY, DON'T YOU CRY, EVERY LAST LIE, WHEN THE LIGHTS GO OUT, THE OTHER MRS. and LOCAL WOMAN MISSING.
A former high school history teacher, Mary holds a Bachelor of Arts degree from Miami University in Oxford, Ohio, in History and American Literature. She lives outside of Chicago with her husband and two children.
Her first novel THE GOOD GIRL was an Indie Next pick in August of 2014, received a Strand Critics Nomination for Best First Novel and was a nominee in the Goodreads Choice Awards in Debut Goodreads Author and in Mystery & Thriller for 2014.
LOCAL WOMAN MISSING was an Indie Next pick in May of 2021, a nominee in the Goodreads Choice Awards in Mystery & Thriller for 2021, and a finalist for an Audie Award.
Mary's novels have been selected as Amazon Best Books of the Month and have been LibraryReads selections. They've been translated into over thirty languages and have sold over two million copies worldwide. She's been described as "a helluva storyteller," (Kirkus Reviews) and "a writer of vice-like control," (Chicago Tribune), and her novels have been praised as "hypnotic" (People) and "thrilling and illuminating" (Los Angeles Times). She is currently working on her next novel.
1 comment posted.