I love the twists and turns of a difficult investigation, the danger and uncertainty of an undercover mission, the psychological complexity of profiling a suspect. I love knowing that my protagonists are bound by rules that my villains are not, that my protagonists will have to work harder and smarter if they want to prevail. I love that my protagonists are almost always working on behalf of someone who can't fight this battle themselves, that they are in pursuit of truths and seeking to right wrongs. I love writing law enforcement heroes.
Almost all of my novels feature a law enforcement character in a primary role. Occasionally, I even have a villain using the power and protection of a badge and a gun to do wrong. But usually, it's my heroes who are connected to law enforcement in some way.
One of my most popular series, The Profiler series, features an FBI agent who went through the FBI Academy, spent years as a regular Special Agent running investigations, but now tackles a different side of the process. As a profiler (or Criminal Investigative Analyst), Evelyn Baine spends a lot of time digging into case files and inside the minds of dangerous criminals. In theory, her role is more of a desk job. But she often finds herself in the field, alongside Hostage Rescue Team agents with a ton of specialized tactical skills or alongside negotiators and Special Agents in Charge who have their own ideas about bringing in criminals.
Creating Evelyn Baine meant delving deeply into the psychological makeup of criminals, into the reasons and methods of their crimes. It meant studying complex cases where profilers were able to tell investigators what type of person had committed a crime, when the trail was cold or physical evidence and witnesses were nonexistent. It meant consulting with FBI agents about their processes, the challenges of collaboration, and the nuances of chasing down suspects.
It also meant figuring out what type of person would knowingly and actively pursue a career where they were looking at some of the most difficult crimes, digging into twisted motivations. It meant looking not just at the psychology of the criminals, but also of my heroine. For Evelyn, it's the disappearance of her best friend and her subsequent experience with a profiler tackling the case that led her to her profession – and her passion for her job.
But it isn't just the psychology of crime and people that fascinates me. With FBI SWAT agent Maggie Delacorte, I went in a very different direction. A former victim who turned a terrible experience into a motivation that propelled her into a male-dominated role, Maggie is tough, inside and out. She knows how to carry an extra fifty pounds of gear into a firefight, to leverage her strength and her specialized training to take down men more than twice her size.
Creating Maggie was a crash course in the tactical side of law enforcement. I learned how to enter a room with a shooter on the other side, how to fire a semi-automatic machine gun, how to break down a reinforced door. I also learned about the importance of partnerships, of knowing your training, knowing where your team will be at all times, and understanding everyone's unique role in a tactical raid. One misstep could mean your life, and I wanted to bring that out in Maggie's story, SWAT SECRET ADMIRER.
My law enforcement range doesn't end there! In part because I like variety, and in part because I like a challenge, and in part because I love the research itself, I have created characters in a variety of roles. I have a sniper and a negotiator in SEDUCED BY THE SNIPER, a police detective and a forensics expert in POLICE PROTECTOR, a DEA agent and a rookie cop in SECRET AGENT SURRENDER. I feature a police chief in K-9 COLD CASE and a K-9 handler and an explosives expert in SNIFFING OUT DANGER. And there's more to come! Right now, I'm working on two more books in my K-9 Alaska series, featuring a task force that spans a multitude of law enforcement agencies.
Story ideas are my constant companion, and inevitably, they are accompanied by law enforcement heroes. You can learn more about all of them at my website.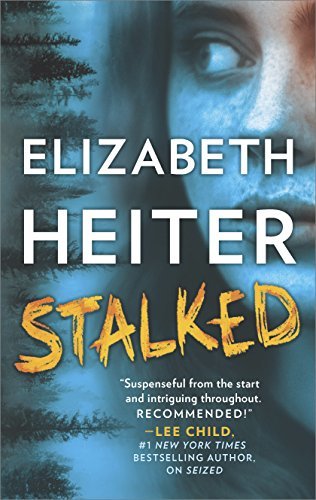 If you're reading this, I'm already dead…
That's the note seventeen-year-old Haley Cooke leaves behind when she disappears from inside her high school. FBI profiler Evelyn Baine is called in to figure out who had reason to hurt her. On the surface, the popular cheerleader has no enemies, but as Evelyn digs deeper, she discovers that everyone close to Haley has something to hide. Everyone from estranged parents, to an older boyfriend with questionable connections, to a best friend who envies Haley's life.
Secrets can be deadly…
One of those secrets may have gotten Haley killed. If she's still alive, Evelyn knows that the more the investigation ramps up, the more pressure they could be putting on Haley's kidnapper to make her disappear for good. It's also possible the teenager isn't in danger at all, but has skillfully manipulated everyone and staged her own disappearance. Only one thing is certain: uncovering Haley's fate could be dangerous—even deadly—to Evelyn herself.
Thriller | Suspense [MIRA, On Sale: December 27, 2016, Paperback / e-Book, ISBN: 9780778319740 / eISBN: 9781460396346]
FBI Profiler Evelyn Baine is handed a case that will keep her on her toes.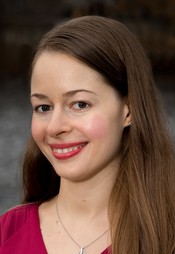 Publishers Weekly bestselling author ELIZABETH HEITER likes her suspense to feature strong heroines, chilling villains, psychological twists, and a little bit (or a lot!) of romance. Her research has taken her into the minds of serial killers, through murder investigations, and onto the FBI Academy's shooting range. Her novels have been published in more than a dozen countries and translated into eight languages; they've also been shortlisted for the HOLT Medallion, the Daphne Du Maurier award, the National Readers' Choice award and the Booksellers' Best award and won the RT Reviewers' Choice award.
The heroine of Elizabeth's Profiler novels was called "one of the most amazing characters created in print" by Fresh Fiction. Her novels have received praise from Lee Child, J.T. Ellison, Jeffery Deaver, Tess Gerritsen, R.L. Stine, Allison Brennan, Laura Griffin, Suzanne Brockmann, Hank Phillippi Ryan and Zoë Sharp.
1 comment posted.