"FBI Profiler Evelyn Baine is handed a case that will keep her on her toes."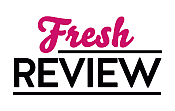 Reviewed by Lynn Cunningham
Posted March 5, 2017

Seventeen year old Haley Cooke is dropped off at her high school by her college boyfriend to attend cheerleading practice. She turns and waves at him as she heads to the doors that will lead her into the school. That is the last time anyone sees Haley except for her friend who is standing on the football field. However, in the milliseconds that it took for her friend to watch Haley's boyfriend drive away and turn back to Haley, Haley has vanished. The entire school is searched and the areas around it but Haley is nowhere to be seen.
One month later, Haley is still missing with no new leads until the night that her mother is sitting in Haley's room. As she looks around to see if she has missed anything that may be of help, she spies a piece of paper sticking out from Haley's mattress. Slipping it out, she sees words written on it in Haley's handwriting. It says "If you are reading this, I am already dead."
Haley's mother instantly contacts the police which brings Evelyn into the investigation. Evelyn is called in to look at the situation and form a profile of the people involved, especially Haley. The facts that she uncovers turn out to be pretty horrific including the possibility of a human trafficking operation right in their town. This is taken much more seriously when another girl vanishes and a major player in this investigation is found murdered.
Evelyn really has her work cut out for her on top of her new relationship that she is just getting used to going public with. As she tries to balance her romance with solving this case, she finds it difficult to do both. Then, she finds a huge clue as to what is going on in this town but will she live long enough to expose the criminals?
Evelyn Baine is one of my favorite characters in any series. She is honest, intelligent, and, most of all, human. STALKED serves up a mesmerizing plot that will keep you glued to the pages as this story unfolds. Just when you think you have things worked out, you find that there is another huge twist that changes everything.
STALKED is also a story that could be ripped from the newspaper headlines and could happen in the real world. You might just want to keep all of the lights on and your house locked up tight while you read STALKED; especially if you are reading it alone at night. Don't miss this one! If you have grown to love Evelyn Baine, you will relish each word in STALKED.
Learn more about Stalked
SUMMARY
If you're reading this, I'm already dead…
That's the note seventeen-year-old Haley Cooke leaves behind when she disappears from inside her high school. FBI profiler Evelyn Baine is called in to figure out who had reason to hurt her. On the surface, the popular cheerleader has no enemies, but as Evelyn digs deeper, she discovers that everyone close to Haley has something to hide. Everyone from estranged parents, to an older boyfriend with questionable connections, to a best friend who envies Haley's life.
Secrets can be deadly…
One of those secrets may have gotten Haley killed. If she's still alive, Evelyn knows that the more the investigation ramps up, the more pressure they could be putting on Haley's kidnapper to make her disappear for good. It's also possible the teenager isn't in danger at all, but has skillfully manipulated everyone and staged her own disappearance. Only one thing is certain: uncovering Haley's fate could be dangerous—even deadly—to Evelyn herself.
---
What do you think about this review?
Comments
No comments posted.

Registered users may leave comments.
Log in or register now!