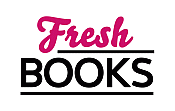 December's Must-Reads: Top Books to Close Out the Year with a Bang
Reviews
1 - 20 of 269 ( prev | next )
Dreams of Falling
by Karen White
"A story that takes you to those slow, lazy summer days where secrets abound."
Posted April 11, 2019

Larkin Lanier fled from the small town of Georgetown, South Carolina to take on the challenges of the big city. As a copywriter for an ad agency, Larkin feels as if she is finally settled, especially since she hasn't been back to Georgetown in nine years. But when her Read more...



Snowblind
by Ragnar Jonasson
"Enjoy this "cold" read on a tropical day because it will chill you to the bone!"
Posted December 5, 2018

Ari Thor lives with his girlfriend in the Icelandic city of Reykjavik when he receives the offer of his first post as a policeman. When he receives the call, he is also not given any time to think about it. As he has not had any other offers, he accepts Read more...



The Breakdown
by B.A. Paris
"If the movie classics Gaslight and Dial M for Murder had a love child, the result would be THE BREAKDOWN"
Posted July 7, 2018

Cassandra has a great life. She is a school teacher, a job she loves, is in a happy marriage to a man who is not only gorgeous but also very devoted to her. It is the end of the school year and she is looking forward to the weeks off Read more...



If I Die Tonight
by Alison Gaylin
"Step into the 21st century and see how easily the internet can control your life."
Posted May 11, 2018

Jacqueline Merrick Reed has a rather ordinary life that she is still trying to settle into. Divorced from her husband, she is both mother and father to her two sons, Wade and Connor. Even though Jackie and Bill have been divorced for years, there is plenty of bad blood and Read more...



The French Girl
by Lexie Elliott
"A long ago murder is about to blow apart the present lives of the suspects."
Posted May 4, 2018

Ten years ago, a group of six friends spent a week at a farmhouse in France. This farmhouse was rather nice as it belonged to the wealthy family of one of the friends in attendance. Also, an unofficial seventh member of the group is the very beautiful Severine, a French Read more...



My Sweet Angel
by John Glatt
"The true story of how Lacey Spears loved her son to death."
Posted April 28, 2018

Lacey Spears appeared to be a doting and very loving mother of her son, Garnett. Then things started happening very quickly and never really did get back to normal. When Garnett was born, he was a very healthy baby and there was no cause for him to develop the symptoms Read more...



Bone Music
by Christopher Rice
"A high octane, horrific, and terror filled novel; thy name is Christopher Rice."
Posted April 15, 2018

When Charlotte Rowe aka Trina aka Burning Girl is just seven years old, she discovered that the people she thought of as her parents were serial killers when the police came to take them away. She also discovered that she was only a baby when her mother was murdered by Read more...



Sunburn
by Laura Lippman
"Hiding in plain sight may be a good idea, especially when you are running from your own sins."
Posted March 18, 2018

Polly Hansen seems to have been running for most of her life. A victim of domestic abuse, she goes to prison for killing her first husband. Then, on a fluke, her sentence is commuted to time served and she goes free. Once she is out, she makes a mistake and Read more...



If You Knew My Sister
by Michelle Adams
"Not all family members offer a healthy relationship."
Posted March 18, 2018

Irini Harringford was given away by her parents when she was just three years old. She never understood why she was given away while her older sister remained with their parents. Since then, she has invested a lot of effort in hiding from her sister, Elle. It's not that Read more...



Sycamore
by Bryn Chancellor
"Just another pretty small town until a tragedy hits."
Posted March 8, 2018

Eighteen year old Jess Winters moves with her mother to the small town of Sycamore, Arizona. Her parents' divorce caused her mother to want a fresh start away from her ex-husband and his new family. Jess is not exactly happy about this, but she understands it. Jess is somewhat Read more...



Obsession
by Amanda Robson
"There are some questions that should just never be asked."
Posted February 25, 2018

Carly and Rob seem to be everything that a couple should be. They share fun times with their close friends Craig and Jenny along with their combined children. These people have been close friends for years and, on the surface, they are two very happily married couples. All of that Read more...



Lies She Told
by Cate Holahan
"A chilling story that blurs the lines of reality and fiction."
Posted February 25, 2018

Liza Cole is a writer under a tight 30 day deadline that gives her a chance to get back on that bestseller list again. On top of this, she is trying to start a family with her husband. There are serious problems with that because she is undergoing fertility treatments Read more...



The Woman in the Window
by A.J. Finn
"A mind bending, terrifying novel; are you ready for it?"
Posted February 21, 2018

Anna Fox is a child psychologist with a husband named Ed and a daughter named Olivia. She is also an agoraphobic due to a traumatic event in her recent past. Ed and Olivia do not live with her, but she talks to them on the phone every day. They are Read more...



Mister Tender's Girl
by Carter Wilson
"What would you do if your worst nightmare came to life?"
Posted February 16, 2018

When she was 14 years old, Alice Hill was stabbed by two of her friends and left to die. They claimed that a man named Mister Tender told them to do it. That cannot be true, though, because Mister Tender is a fictional character. He was created by Alice's Read more...



Best Day Ever
by Kaira Rouda
"All is not as it seems even when everything looks perfect on the surface."
Posted January 2, 2018

Paul and Mia Strom appear to be the perfect couple. He is the perfect husband, has the perfect job, two perfect sons, and the perfect wife. Perfect is a word that is very important to Paul as it defines everything in his life. This weekend he has planned Read more...



The Darkness Within
by Lisa Stone
"A study in what might just happen when someone goes through an organ transplant."
Posted December 28, 2017

Jacob Wilson and his parents, Pastor Wilson and his mother Elizabeth, have prayed for the day that a heart would become available for the very ill Jacob. His life had been very normal and productive up until his heart problems began. He even had a girlfriend, Eloise, who he planned Read more...



He Said/She Said
by Erin Kelly
"Nothing is as it seems in this brain scrambler!"
Posted November 24, 2017

Kit and Laura are what is known as eclipse chasers. They follow crowds of other people to places all over the world when an eclipse is going to happen. There are festivals built around these gatherings and everyone has a great time. This particular eclipse is no different from any Read more...



Local Girl Missing
by Claire Douglas
"A tale of friendship, love, possession, and murder that will make your brain twirl."
Posted November 24, 2017

Francesca "Frankie" Howe could not be more shocked when she receives a phone call from Daniel, the brother of her long ago best friend, Sophie, informing her that they may have found Sophie's remains. It has been 20 years since Sophie vanished and Frankie is jerked firmly back into Read more...



A Face to Die For
by Andrea Kane
"The Forensic Instincts team is back with an exciting and very puzzling new case to solve."
Posted November 24, 2017

It is said that everyone has an exact lookalike or a double somewhere in the world. Most people do not find theirs, but what would you do if you found yours? That is the big question in this case of two young women who suddenly are alerted to the existence Read more...



Touch of Red
by Laura Griffin
"The new entry into the Tracer Series is filled with murder, terror and, of course, steamy romance."
Posted November 4, 2017

Brooke Porter, an expert in collecting and analyzing crime evidence with The Delphi Center, is called to a late night murder. It is one of the worst that Brooke has ever seen. A young woman was attacked and killed just as she was entering her home. There is a lot Read more...



Lynn Cunningham
I am married with 2 teenagers, 4 cats and 2 dogs and live in a very small town in Mississippi. Reading is a passion of mine and I have the privilege of getting to work from home as a web content writer and professional Tarot reader. Hobbies include, besides reading, music, watching scary movies,crocheting, and cross stitching among other things when I can find the time. :)
Features & Posts
No posts found.
1 comment posted.

Re: One Touch of Scandal (12:19pm September 26, 2010):

I love what you're doing!! I currently have 4 indoor cats and 5 outdoor cats that adopted us. It's so awesome to know that there are others that care so much about the world's feline babies.