"A story that takes you to those slow, lazy summer days where secrets abound."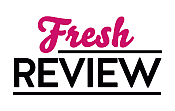 Reviewed by Lynn Cunningham
Posted April 11, 2019

Larkin Lanier fled from the small town of Georgetown, South Carolina to take on the challenges of the big city. As a copywriter for an ad agency, Larkin feels as if she is finally settled, especially since she hasn't been back to Georgetown in nine years. But when her grandmother calls telling Larking that her mother, Ivy, has been in an accident and is in a coma, Larkin knows she has to go home to a past that she had hoped never to revisit.
Larkin returns to Georgetown and is not prepared for a reunion with her family and friends. Hard questions arise and the answers are just as difficult to deal with, and Larkin feels like nothing has changed. No one wants to discuss the truths of long ago... Just how important are these answers? Karin is going to find out, whether she is ready or not...
DREAMS OF FALLING will make readers of the southern fiction nodding and smiling in agreement at various parts of the book. For those readers in colder climates, you will want this book to never end as you are getting an opening of a portal that pulls them into a completely new environment.
The characters in DREAMS OF FALLING are rather unique and somewhat annoying, but Kate White once again works her literary magic. In fact, that may just be why a book by her is to be relished slowly rather than racing through it. The pace of slow is easy and you will find yourself feeling the sensation of sunlight and humidity. The storyline deals with this large cast of characters and the secret that has been long buried, and Larkin will do whatever it takes to bring it to light. There should be a warning label attached to DREAMS OF FALLING as once you open that first page, you will be a captive reader and cannot let go until everything is explained.
SUMMARY
New York Times bestselling author Karen White crafts evocative relationships in this contemporary women's fiction novel, set in the Lowcountry of South Carolina, about lifelong friends who share a devastating secret.
On the banks of the North Santee River stands a moss-draped oak that was once entrusted with the dreams of three young girls. Into the tree's trunk, they placed their greatest hopes, written on ribbons, for safekeeping—including the most important one: Friends forever, come what may.
But life can waylay the best of intentions....
Nine years ago, a humiliated Larkin Lanier fled Georgetown, South Carolina, knowing she could never go back. But when she finds out that her mother has disappeared, she realizes she has no choice but to return to the place she both loves and dreads—and to the family and friends who never stopped wishing for her to come home.
Ivy, Larkin's mother, is discovered badly injured and unconscious in the burned-out wreckage of her ancestral plantation home. No one knows why Ivy was there, but as Larkin digs for answers, she uncovers secrets kept for nearly fifty years—whispers of love, sacrifice, and betrayal—that lead back to three girls on the brink of womanhood who found their friendship tested in the most heartbreaking ways.
---
What do you think about this review?
Comments
No comments posted.

Registered users may leave comments.
Log in or register now!