"The new entry into the Tracer Series is filled with murder, terror and, of course, steamy romance."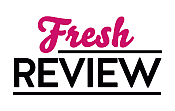 Reviewed by Lynn Cunningham
Posted November 4, 2017

Brooke Porter, an expert in collecting and analyzing crime evidence with The Delphi Center, is called to a late night murder. It is one of the worst that Brooke has ever seen. A young woman was attacked and killed just as she was entering her home. There is a lot of evidence to be collected and analyzed but there is also a lot of blood. Brooke is the best at what she does and almost immediately notices things the police forensics people miss.
While she loves her job, she wants to be thorough as well as quick so that she will not run into dreamy Detective Sean Byrne. There is just something about that man that gets her heart racing and her knees weak, which is not something that she needs right now. After ending a relationship four months ago, she is still gun shy. The fact that she avoids Sean at every turn might be why she never sees the almost hungry look on his face whenever he looks at her.
Luck is not on Brooke's side at this murder scene, though. Before she can get everything she needs; Sean arrives on the scene with his partner. They go through the house as well as the victim's car looking for anything that might tell them who practically beheaded this young woman. He sees Brooke and makes a point to speak to her, but she manages to leave while he is checking out the premises.
These two are constantly thrown together due to working on this murder, which is perfectly fine with Sean, but Brooke feels that she must deny her growing attraction to Sean. The case heats up when another young woman is killed and it is discovered that she has a connection to the first woman who was so brutally slain. This investigation throws Sean and Brooke together even more and it is becoming harder to deny their passion for each other. Things get even more intense when an unspeakable motive for these murders starts to make its way to the surface. Soon, it looks as if Brooke, herself, is also in danger. As their attraction becomes impossible to deny, Sean will not see her hurt in any way, but will he be all that she needs to stay safe from the evil forces at work in these murders?
If you are a fan of Laura Griffin's Tracer series, TOUCH OF RED is an excellent addition to this collection. Ms. Griffin writes with just the right amount of scariness, romance, and police procedural tactics. This begins at the opening of the book and only continues to grow as more information is discovered.
TOUCH OF RED is frightening, fascinating, and pushes human passion right off the charts! Every page of this remarkable story will elicit a reaction of some kind from the reader. I went from being horrified and creeped out to frustrated and impatient to truly mystified. Now, when those scenes between Sean and Brooke finally happened, I can promise you that the heat is there!
Laura Griffin knows the perfect way to draw in her readers because once you start reading that first page, there is no way that you can walk away from any book she writes until you finish it. Ms. Griffin does not just write; she creates a world that all of her readers can seamlessly slip into and get lost for a few hours.
TOUCH OF RED is the ideal book to lose yourself in whenever you are ready to experience emotions of all kinds. Enjoy!
SUMMARY
New York Times bestselling author Laura Griffin "delivers the goods" (Publishers Weekly) again with this gripping, "spellbinding" (Fresh Fiction) thriller full of twists and turns—the twelfth in her bestselling Tracers series.
When crime scene investigator Brooke Porter arrives at the home of a murdered woman, the only thing more shocking than the carnage is the evidence that someone escaped the scene. But where is this witness now? A thorough search of the area yields more questions than answers, and before Brooke even packs up her evidence kit, she's made it her goal to find the witness and get them out of harm's way.
Homicide detective Sean Byrne has seen his share of bloody crime scenes, but this one is particularly disturbing, especially because Brooke Porter is smack in the middle of it. Sean has had his eye on the sexy CSI for months, and he's determined to help her with her current case—even if it means putting his attraction on hold so he and Brooke can track down a murderer. But as the investigation—and their relationship—heats up, Sean realizes that keeping his work and his personal life separate is more complicated than he ever imagined; especially when the killer sets his sights on Brooke.
With Griffin's signature "fully fleshed characters, dry humor, and tight plotting" (Publishers Weekly), Touch of Red demonstrates why she is one of the most acclaimed and popular authors of sexy thrillers today.
---
What do you think about this review?
Comments
No comments posted.

Registered users may leave comments.
Log in or register now!