"A study in what might just happen when someone goes through an organ transplant."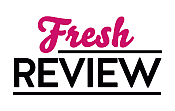 Reviewed by Lynn Cunningham
Posted December 28, 2017

Jacob Wilson and his parents, Pastor Wilson and his mother Elizabeth, have prayed for the day that a heart would become available for the very ill Jacob. His life had been very normal and productive up until his heart problems began. He even had a girlfriend, Eloise, who he planned to marry once his health had returned. Therefore, everyone was thrilled when the call finally came that a heart was available for Jacob.
The heart belonged to a rather horrible, but healthy, young man named Shane Smith. He was abusive to his lovely girlfriend, Rosie, as well as feeling somewhat entitled to have whatever he wanted. He did not care how he got it as long as things went his way. When he has a car accident due to his attitude that he owns the road and can drive as fast as he pleases, he stays in a coma for three days before finally succumbing to his injuries. His heart is found to be a match for Jacob and the transplant is made.
Even though Jacob seems to be handling the transplant quite well, his personality begins to change. He becomes hateful, sadistic and dangerous. On the other hand, he knows how to pour on the charm and lands himself a new girlfriend named Rosie after Eloise ends things with him. Before long, Jacob has set up housekeeping with Rosie and she finds herself in much the same abusive situation as she had been in with Shane.
It comes as a shock to her later to hear that Shane had died from his injuries because she had never bothered to check on him at the hospital. She had sent him a letter saying she never wanted to see him again. Rosie did notice that there were some striking similarities in Jacob's personality and Shane's. She cannot believe that she has done this again.
Jacob has become a completely different person since his transplant; a different and highly dangerous one.
The debate about cellular memory and organ transplants has been ongoing for quite some time. There are documented cases where the recipient takes on the traits of the donor. Some are only minor traits while others have transformed even physical ones. Many call it "junk science" while other scientists claim that it is real.
While THE DARKNESS WITHIN is a novel of fiction, it does take on the possibility of cellular memory. This is an intensely engrossing book and Lisa Stone has done her research, which makes it seem as if a real occurrence has happened. She also has created one of the most hateful characters that you are likely to find in any book. Ms. Stone has a good handle on both the cellular memory issue as well as abusive relationships.
I could hardly stand to put down THE DARKNESS WITHIN to do anything else. This plot held me captive until the very last page. You would be doing yourself a great disservice by not getting a copy of this book as soon as possible. Just be sure you have plenty of time to read because it will be difficult to stop until the end.
SUMMARY
A gripping new thriller debut that asks the question, how deep in our hearts does evil lie?
When critically ill Jacob Wilson is given a life-saving heart transplant, his parents are relieved that their loving son has been saved.
However, before long, his family are forced to accept that something has changed in Jacob. Their once loving son is slowly being replaced by a violent man whose mood swings leave them terrified – but is it their fault?
Jacob's girlfriend, Rosie, is convinced the man she loves is suffering from stress. But when his moods turn on her, she begins to doubt herself – and she can only hide the bruises for so long.
When a terrible crime is committed, Jacob's family are forced to confront their darkest fears. Has the boy they raised become a monster? Or is someone else to blame?
This is a spellbinding crime novel with a dark heart that will stay with you long after you close the book.
---
What do you think about this review?
Comments
No comments posted.

Registered users may leave comments.
Log in or register now!