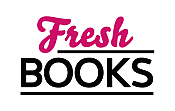 Best reads for September
Laura Lippman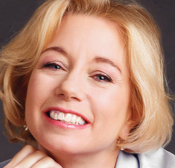 Laura Lippman was a newspaper reporter at the Baltimore Sun for twelve years. Her Tess Monaghan novels -- The Last Place, The Sugar House, Baltimore Blues, Charm City, Butchers Hill, and In Big Trouble -- have won the Edgar, Agatha, Shamus, Anthony, and Nero Wolfe Awards, and In a Strange City was named a New York Times Notable Book of the Year. She is also the author of the critically acclaimed novel Every Secret Thing. Lippman lives in Baltimore, Maryland.
Interviews for Laura Lippman
Laura Lippman Interview
March 15, 2008
Log In to see more information about Laura Lippman
Log in or register now!
Series
Books:
Seasonal Work: Stories, January 2022
Hardcover / e-Book / audiobook
Dream Girl, July 2021
Hardcover / e-Book
My Life as a Villainess, August 2020
Paperback / e-Book
Lady in the Lake, July 2020
Paperback / e-Book (reprint)
Lady in the Lake, August 2019
Hardcover / e-Book
Sunburn, July 2019
Mass Market Paperback / e-Book (reprint)
Sunburn, August 2018
Paperback / e-Book (reprint)
Sunburn, February 2018
Hardcover / e-Book
Wilde Lake, February 2017
Paperback
Wilde Lake, May 2016
Hardcover / e-Book
Hush Hush, September 2015
Tess Monaghan #2
Paperback / e-Book (reprint)
Hush Hush, March 2015
Hardcover / e-Book
After I'm Gone, February 2014
Hardcover / e-Book
And When She Was Good, June 2013
Paperback / e-Book (reprint)
And When She Was Good, August 2012
Hardcover / e-Book
The Most Dangerous Thing, May 2012
Paperback / e-Book (reprint)
The Most Dangerous Thing, September 2011
Hardcover
Every Secret Thing, August 2011
Trade Size / e-Book (reprint)
I'd Know You Anywhere, May 2011
Trade Size (reprint)
The Girl in the Green Raincoat, January 2011
Tess Monaghan #11
Paperback / e-Book (reprint)
I'd Know You Anywhere, August 2010
Hardcover
In Big Trouble, December 2009
A Tess Monaghan Novel #4
Hardcover
Another Thing To Fall, March 2009
Tess Monaghan #10
Mass Market Paperback
What the Dead Know, March 2008
Mass Market Paperback
Another Thing to Fall, March 2008
Tess Monaghan #10
Hardcover
No Good Deeds, March 2007
Paperback
What the Dead Know, March 2007
Hardcover
To the Power of Three, July 2006
Paperback
No Good Deeds, June 2006
Tess Monoghan #9
Hardcover
Baltimore Noir, May 2006
Trade Size
To the Power of Three, July 2005
Hardcover
By A Spider's Thread, July 2005
Tess Monaghan Series, #8
Paperback (reprint)
Like A Charm, May 2005
Trade Size
Every Secret Thing, September 2004
Paperback
The Last Place, August 2003
Tess Monaghan Series, #7
Paperback (reprint)
In a Strange City, October 2002
Tess Monaghan Series, #6
Paperback (reprint)
The Sugar House, August 2001
Tess Monaghan Series, #5
Paperback (reprint)
In Big Trouble, September 1999
Tess Monaghan Series, #4
Paperback (reprint)
Butchers Hill, July 1998
Tess Monaghan Series, #3
Paperback
Charm City, October 1997
Tess Monaghan Series, #2
Paperback (reprint)
Baltimore Blues, February 1997
Tess Monaghan Series, #1
Paperback (reprint)

Videos