Kids get arthritis, too. How can that be you might ask yourself? Arthritis is an old personā€™s disease, right? Unfortunately, I am here to tell you that itā€™s not. According to the CDC, over 300,000 children nationwide suffer from this chronic and at times debilitating disease of which there is no cure. Yes, we have come a long way, but there is still much work to be done.
By now youā€™re probably wondering what this has to do with Laura Lippman. Well, about four months ago I approached HarperCollins with the opportunity to sponsor an author luncheon to help raise money for The Arthritis Foundation and in particular, for the kids who have arthritis. Not only did they enthusiastically climb on board, but also Laura Lippman volunteered to be our keynote speaker. So, on April 12th here in the Baltimore area, one hundred of Lauraā€™s biggest fans will be having lunch with her while celebrating the release of her newest novel, ANOTHER THING TO FALL, to help raise money for a cause that is very dear to my heart. Words can not express my gratitude for the support from Laura as well as HarperCollins. With their generosity, we are one step closer to finding a cure.
So, please grab a cup of coffee and get to know my friend, the fabulous Laura Lippman. And, donā€™t forget about the contest section at the end of the column! (For more information about The Arthritis Foundation, please visit www.arthritis.org/. If you are interested in making a donation for the luncheon whether it be a monetary contribution or an auction item, please contact me directly at jensjewels@gmail.com. Thank you.)
Jen: For those of us living in the Baltimore area, we are fortunate to be able to closely follow your exciting career because you are one of our own. So that my readers can get some insight into the path of your success, please tell us little bit about your educational and professional background.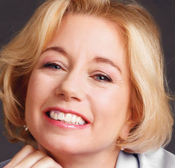 Laura: It was a pretty ordinary path ā€" public schools, 1-9 in Baltimore (including a year at Western High Schoolā€™s A-course) then three years at Wilde Lake High School, then still in the grip of ā€œopen spaceā€ education, an interesting contrast. I went to Northwestern Universityā€™s Medill School of Journalism. College admission wasnā€™t so overwrought, then; my memory is that almost everyone I knew got into his or her first-choice school.
Jen: What influence did your father, Theo Lippman, Jr., have on your choice to become a newspaper reporter? Did you feel pressure to live up to your well-known fatherā€™s reputation as a respected writer? Is there a particular story that you broke that stands out in your mind as one of your finest hours in the newspaper business and why?
Laura: I thought my fatherā€™s job seemed cool. He went to an office, he wrote what he thought ā€" that was my rather simplistic sense of what an editorial writer did ā€" he got to travel. It looked fun.
I have a lot of cherished stories from my life in journalism. But my favorite one was a quiet one ā€" a day I spent with a single 10-year-old boy, on his last day of fourth grade. It was one of the best stories I ever wrote, and it didnā€™t hurt anyone, a rare feat in journalism.
Jen: I read that you wrote seven books before leaving your career as a journalist. What finally made you take the leap of faith and leave it all behind to pursue the life of a writer? Do you miss the adrenaline and constant chaos associated with working on a strict deadline and how, if at all, has it translated over into your writing career?
Laura: I donā€™t want to dwell on this, but my last year at The Sun was pretty intolerable. My bosses, in effect, made the decision that I would be leaving. (I think they thought I would opt to stay and give up writing novels, but they clearly didnā€™t understand just how well I was doing with my fiction.) It was the best thing that ever happened to me.
I miss the people, the camaraderie. I never miss the work. When something awful happens ā€" the day the water taxi capsized, for example, and all those people drowned ā€" I think, ā€œIā€™m so happy I donā€™t have to cover that.ā€ As for deadlines . . . well, Iā€™ve gone from having lots of little ones, to one big one.
Jen: Your lead character, Tess Monaghan, mirrors your life in the sense that she too left a career behind at a newspaper, hers being the fictitious The Beacon-Light, to embark on a new chapter in her life. Of course, she became a private investigator and you an author. Is she a compilation of many people in your life or was she meant to be a sort of metamorphosis of the new person you had become?
Laura: Sheā€™s the road not taken, in a sense. What if I had been laid off? What else was I equipped to do? (A not so-wild fear in the 1990s.) But, by virtue of her biography and temperament, Tess is very different from me. We agree on a lot of things, particularly books and music and films.
Jen: Your latest release, ANOTHER THING TO FALL, incorporates the Hollywood scene into your popular Tess Monaghan series. Some of my readers may not know that you are married to David Simon, the executive producer of HBOā€™s show ā€œThe Wire.ā€ Were you at all concerned that some readers may think you were writing about certain members of his staff? Also, how concerned were you with accurately portraying the way in which a television production operates without offending anyone? How much research went into the writing of this novel?
Laura: Iā€™ll begin with the last question: Enough. I did enough research. I always do enough. I think research is a bit fetish-ized in fiction-writing, often by people who have no background in journalism, and therefore find it extraordinary. You call people up! They tell you stuff! Look, I once had less than an eight-hour shift to research and then explain several aspects of Baltimoreā€™s water filtration system. I once learned, on deadline, how to explain the refinancing of transportation construction bonds, and why the increased fees were not counted against the project as cost overruns. Those kinds of things demystify research.
As for offending people ā€" novelists really canā€™t afford to think that way. I donā€™t write roman `a clefs, but I also understand that those who donā€™t write fiction can never really grasp that. Non-writers keep trying to reduce novels to their parts, as if they were recipes that can be deconstructed very precisely. I know that no one in my book is ā€œreal.ā€ I expect that others will believe they see real people in my characters, which is kind of a knock on my imagination, but so it goes.
Jen: Have you collaborated with your husband on any projects or have any plans to do so in the future?
Laura: Hmm. I think we both contributed to Rafael Alvarezā€™s going-away page when he left The Sun. And I did edit Davidā€™s story for Baltimore Noir, not that it required any real editing. We have one project we might work on together, one day. But thereā€™s no real urgency to it.
Jen: I think series like yours is very appealing to readers because they feel connected to the lead characters, somewhat like visiting with an old friend. What is the biggest challenge as a writer in respect to keeping the material fresh without losing the familiarity of past novels?
Laura: The big challenge is providing familiarity and novelty, because a series requires a careful balance of both. I donā€™t make many claims for my work, but the 10 Tess Monaghan novels to date are very different. Iā€™ve never written the same book twice.
And, in fact, there are often things or characters that donā€™t show up from book to book. If itā€™s winter, Tess isnā€™t rowing. Whitney and Crow, among others, donā€™t have always prominent parts. But lifeā€™s like that, right?
Jen: You are no stranger to winning such coveted awards such as the Eddgar, the Anthony, the Agatha, and even the first-ever recipient of the Mayorā€™s Prize for Literary Excellence. With that being said, how does that compare to making the New York Times Bestselling List for the first time with your novel WHAT THE DEAD KNOW? How has that impacted your career? Has it changed the way in which you write? Do you now feel more pressure to exceed your readersā€™ expectations with each new novel?
Laura: The pressure, always, is to exceed my expectations. The readers are generous. I am not.
Itā€™s hard, a year out, to assess the impact of WHAT THE DEAD KNOW. Mostly good, I think. Iā€™ll sign a new contract with Morrow this year. There are even more foreign editions of my work. I think, I hope, that Iā€™m taken seriously within crime fiction as someone with serious and earnest ambitions. Thatā€™s all I really want, to be credited with doing my best, to being very sincere about my work.
Jen: There are many challenges when piecing together a crime novel, especially in determining whodunit. What is the most difficult part of the novel for you to write and what part do you enjoy the most and why?
Laura: Middles are the worst. I loathe the middle. The beginning is always fun, fresh and full of potential. And ends tend to fall into place quickly ā€" but only if the middle is right, which it often isnā€™t.
Jen: What has surprised you most about the publishing business and why? Who is you biggest critic and whose opinion do you value most when it comes to your work?
Laura: Like a lot of writers, I had to learn that publishing is a business. I donā€™t obsess over it, but I do understand it now.
Iā€™m my biggest critic because Iā€™m the only one who knows exactly what Iā€™m trying to do. Although, itā€™s my sense that there are some folks who would like to fight me for the job. Theyā€™re just not tough enough.
Jen: Please tell us about your website. Do you have e-mail notification of upcoming releases? Do you participate in a blog? Are you involved with author phone chats? And if so, how would my readers go about arranging one?
Laura: HarperCollins has a program in which authors ā€œattendā€ book clubs via telephone. I have a website that is updated (almost) every month, and I blog at a Journalscape site called the Memory Project.
Jen: Are you currently at work on your next novel? If so, what can you tell us about it?
Laura: First, I just finished a novella, ā€œScratch a Woman,ā€ which will be part of a short story collection released this fall, HARDLY KNEW HER. Iā€™m also in the beginning stages of a new novel, a stand-alone, but itā€™s too early to talk about it. I donā€™t always feel that way, but this one needs some breathing room. I donā€™t want to weigh it down with my own expectations and hopes, not in public.
Jen: Thank you very much for taking time out of your busy schedule to chat with my readers. I also want to personally thank you for being the keynote speaker at The Arthritis Foundation's Author Luncheon. It means so much to me that you are willing to be a part of such a very special event. Best of luck in 2008!
I hope you have enjoyed my interview with Laura. Okayā€¦here is the trivia part that you all love! Five lucky winners to correctly answer the following trivia question will win a copy of ANOTHER THING TO FALL!
What is the title of Lauraā€™s first book that made it to the New York Times Bestselling List?
Next month, I will be bringing to you my interview with Andrew Gross! His latest release, THE DARK TIDE, is one you wonā€™t want to miss!
Happy St. Patrickā€™s Day!
Until next time...Jen
---
When a twist of fate landed Jennifer at the "Reading with Ripa" roundtable discussion with Kelly Ripa and Meg Cabot, she knew that her career as a French teacher would essentially be over. Instead, she figured out a clever way to combine her love for reading and writing and "voilĆ " She became a book reviewer and columnist with www.freshfiction.com. On the sidelines, her parents secretly hoped that her French degree from Vanderbilt would one day come in handy and Jennifer is happy to report that the phrases ā€˜Je ne sais pasā€™ and ā€˜Cā€™est incroyable!ā€™ have been quite useful when reviewing certain selections! As is typical in her whirlwind life, one thing led to another and soon she found herself facilitating a popular momsā€™ book club and writing a column she cleverly named Jenā€™s Jewels. (Jewelry is one of her many addictions, as is the color pink and Lilly Pulitzer, which when you think about it, would probably make for a good story! Hint! Hint! ) To keep herself away from her favorite retailer, Ann Taylor, she serves on the Board of Trustees of the Harford County Public Library in Maryland. As a national trainer for The Arthritis Foundationā€™s Aquatic and Land Exercise Classes, she is an advocate for those like herself who suffer from arthritis, the nationā€™s #1 cause of disability. When asked how she manages to do all of these things and actually get some sleep at night, she simply replied, "Itā€™s just Par for the Course." Hmm! Now where have we heard that before?
1 comment posted.