"A high octane, horrific, and terror filled novel; thy name is Christopher Rice."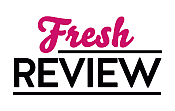 Reviewed by Lynn Cunningham
Posted April 15, 2018

Thriller Serial Killer | Thriller Psychological
When Charlotte Rowe aka Trina aka Burning Girl is just seven years old, she discovered that the people she thought of as her parents were serial killers when the police came to take them away. She also discovered that she was only a baby when her mother was murdered by these same serial killers, Daniel and Abigail Banning. They had not meant to kill her mother and, only afterwards, did they discover the existence of Charlotte in a car seat in the back of the vehicle. Of course, they could not bring themselves to kill a baby, so they simply took her home with them. In this case, home was an isolated farmhouse surrounded by plenty of land.
The next thing they did was to attempt to train little Trina to follow in their bloody footsteps. In other words, they were teaching her how to be a serial killer. Before she could be irreparably damaged, however, Daniel and Abigail were caught and imprisoned, their reign of terror at an end. Trina was reunited with her biological father who had assumed that she had been kidnapped by the lethal pair and probably killed as well. That was not what happened.
Instead, Trina went to live with her biological father. You would think that was a good thing. As it turns out, while not wanting to harm her, he hurts her in another way. He embarks on a path that uses her experience as a way to make money. One day, sick of his greed, she walks off stage in the middle of a talk show and walks out of his life. It was the best decision she ever made.
She went to live with her grandmother and took a new name for herself. She became Charlotte Rowe even though her cover was effectively blown. Charley, as she calls herself, is now pretty much outed as Trina, the Burning Girl, although she still tries to keep hiding her true identify. All of this lands her in a therapist's office and away from people who would love a chance to mess with her.
It also hands her a rare opportunity when her therapist gives her some pills for her anxiety. What he does not share with her is what these pills actually do. She finds out quickly enough just by taking one and discovering that she is empowered with certain abilities.
Charley is on the run once again, only this time the people hunting her are not just those that want to make her life even more miserable. It is an obscure, well hidden, agency and they are seriously interested in what the pills can allow her to do. Nothing prepares her for what is coming, but she will find a way to deal with it. This decision makes her a formidable opponent for anyone who puts her in danger.
Christopher Rice has crafted another tension filled and exciting book. If you are expecting BONE MUSIC to be a calming and relaxing read; you would be wrong. While not quite hitting the ground running, BONE MUSIC invites you in, then quickly turns up the volume with action-packed excitement.
BONE MUSIC never gives you a chance to catch your breath. The characters are three dimensional and you can almost expect to find them standing in your home as you read. It has a bit of everything. There are some romantic moments, but this book is not about telling a love story. BONE MUSIC is all about giving you the ride of your life.
Nothing can prepare you for what you are going experience while reading BONE MUSIC. I could not help but see the words come off the written page and land solidly on a movie screen. Charley and her small but powerful group of friends are so likeable that you never want the book to end. That is just how affecting and mind-altering BONE MUSIC is.
Happily, this seems to be the introduction to a new Christopher Rice series. So, while you may reach the end of BONE MUSIC; just remember that you have another book about Charley and her team to look forward to at some point in the future. That might lessen the withdrawal just a bit. The point is that you are doing yourself a great disservice by not picking up a copy of BONE MUSIC immediately. A mix of sci-fi and thriller, it is well worth your time. In addition, if you have not had the satisfying pleasure of reading Christopher Rice; this is a great book to introduce you to his world.
SUMMARY
Charlotte Rowe spent the first seven years of her life in the hands of the only parents she knew—a pair of serial killers who murdered her mother and tried to shape Charlotte in their own twisted image. If only the nightmare had ended when she was rescued. Instead, her real father exploited her tabloid-ready story for fame and profit—until Charlotte finally broke free from her ghoulish past and fled. Just when she thinks she has buried her personal hell forever, Charlotte is swept into a frightening new ordeal. Secretly dosed with an experimental drug, she's endowed with a shocking new power—but pursued by a treacherous corporation desperate to control her.
Except from now on, if anybody is going to control Charlotte, it's going to be Charlotte herself. She's determined to use the extraordinary ability she now possesses to fight the kind of evil that shattered her life—by drawing a serial killer out from the shadows to face the righteous fury of a victim turned avenger.
---
What do you think about this review?
Comments
No comments posted.

Registered users may leave comments.
Log in or register now!