"A chilling story that blurs the lines of reality and fiction."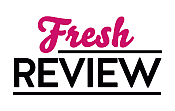 Reviewed by Lynn Cunningham
Posted February 25, 2018

Liza Cole is a writer under a tight 30 day deadline that gives her a chance to get back on that bestseller list again. On top of this, she is trying to start a family with her husband. There are serious problems with that because she is undergoing fertility treatments that are throwing her body into chaos. It is not like she is receiving any support from her husband, either. He is too distracted over his missing friend, who is also his business partner, to care very much about his wife.
The book that Liza is writing is a thriller about a young, new mother named Beth who suspects that her husband is cheating on her. Beth is determined to confront her husband about his infidelities. However, she ends up tossing the body of his mistress into the East River.
When her husband's friend, Nick, is dragged from the very same East River in Beth's story, Liza has to figure out what is real and what is not. And she only has 30 days to do that.
LIES SHE TOLD by Cate Holahan is one of the most mesmerizing novels I have ever read. It begins as a puzzle and continues to be one until the facts are all finally separated from fiction. This is a puzzle that will keep you up at night as you speed along the road to solving it.
Written in both Liza's real time and Beth's fictional story, LIES SHE TOLD is a novel like none other. I was drawn into this maze instantly and continued eagerly through it like a little laboratory mouse trying to blaze my way to the end where I know my reward waits for me. While there are a few aspects of the plot that you will probably figure out pretty early in the beginning, it does nothing to deter from the uniqueness and mysteriousness of this highly spine tingling book.
LIES SHE TOLD is one of a kind treat for readers. You will not find a novel like this no matter how many you read.
SUMMARY
Sometimes the truth is darker than fiction.
Liza Cole has thirty days to write the thriller that could put her back on the bestseller list. In the meantime, she's struggling to start a family with her husband, who is distracted by the disappearance of his best friend, Nick. With stresses weighing her down in both her professional and her personal lives, Liza escapes into writing her latest heroine, Beth.
Beth is a new mother who suspects her husband is cheating on her while she's home alone caring for their newborn. Angry and betrayed, she sets out to catch him in the act and make him pay for shattering the illusion of their perfect life. But before she realizes it, she's tossing the body of her husband's mistress into the East River.
Then the lines between fiction and reality begin to blur. Nick's body is dragged from the same river and Liza's husband is arrested for his murder. Before her deadline is up, Liza will have to face up to the truths about the people around her, including herself. If she doesn't, the end of her heroine's story could be the end of her own.
---
What do you think about this review?
Comments
No comments posted.

Registered users may leave comments.
Log in or register now!