Fresh Fiction: Tell us a little bit about your new book, FLIRTING WITH FIFTY.
Jane Porter: FLIRTING WITH FIFTY is about a strong, smart, successful divorced woman who is quite happy being single, and isn't interested in dating or marriage because it would require compromising, and she's done enough of that in her life. But in Paige's desire to be safe, she's also somewhat stuck, and a little too risk adverse. Enter popular, handsome world traveler, renowned scientist Dr. Jack King, and everything changes, pretty quickly. And probably far too quickly for our cautious Paige!
What inspired you to write this book?
I have a very close friend--a smart, funny, loving, youthful 50-something year old friend-- who decided years ago, after her divorce, that she would never get involved with a man again. And yet men are intrigued by her, and attracted to her, and ask me to introduce them to her. So I've had conversations with this friend asking her what would it take to want to date again, and she said nothing. I still don't accept this answer and so I created a hero that I knew my friend would fall for (I mean, he looks like High Jackman!), and he's brilliant, as well as successful and a great dad. And that's how Dr. Jack King came to exist. I thought he'd appeal to my friend, as well as the book's heroine, Paige Newsome.
Your characters Paige Newsome and Jack King both say they aren't looking for love, how would you describe the dynamic between them?
Attraction is always in the head—interest, desire, emotions—come from the brain, and with these two characters being brainy, they're drawn to each other's intellect, and yet also feel the simmering awareness, an awareness that was present thirty years ago, and still exists today.
Paige and Jack seem like they might be well-matched. Do you prefer writing characters with more in common, or opposites?
On paper they are evenly matched—similar ages, both are math and science minded, both hold doctorates and are professors, but Jack is far more spontaneous, and daring, while Paige is emotionally reserved and risk adverse. I realized while writing the story that while they're both academics, Jack and Paige are quite different from each other, and this is what keeps them apart. I do like characters that have tension between them, and my favorite stories features heroes and heroines who are quite different from the other.
Are there friends, family, or colleagues as supporting characters who either act as support or soundboards for the two main characters? If so, how big a role do they play in this book?
My close friend certainly helped inspire Paige Newsome, and the hero was inspired by a cousin of mine, who is one of the world's leading epidemiologists. He's a British scientist—unlike Jack King who is Australian—but they have very similar curriculum vitae. In fact, I liberally borrowed from Andy's travels, education, and experience to flesh out Jack. I come from a family of academics—my great-grandfather was a professor, my dad was a professor, my older brother is a professor, and then there are the East Coast cousins who teach at Yale and Princeton as well as semesters at Cambridge—so it was fun writing a world that is so much a part of my world.
If you could only pick one of your books, other than this one, for a romance reader unfamiliar with your work, which one would you pick? And why?
I think my November release, FLIRTING WITH THE BEAST, the second book in my Modern Love series from Berkley, is a book that is very me, and a great introduction to my stories. I also have a huge soft spot for my Rita nominated story, MIRACLE ON CHANCE AVENUE, as it's an achy breaky kind of story, where two people desperately need, and deserve, an HEA, and they desperately need, and deserve, each other. I love books where love is fated…and that the hero and heroine can't have the happy ever after until they meet each other.
Other authors I've interviewed have told me that the kinds of books they enjoy reading are different from the kind of books they enjoy writing. What do you like to read? Favorite books? Favorite author?
I don't read very much contemporary romance. I love sweet Regencies—the drawing room rather than the bedroom—and I love Regency mysteries. I've reading everything Mimi Matthews has written—she's amazing. I also adore Anne Gracie, and again, I pre-order everything she writes. Lately I've been devouring Mary Kingswood's entire backlist, and also very much enjoy Regency inspirationals by authors Julie Klassen, Sarah Ladd, amongst others. My personal life has lots of bumps and unknowns in it and the gentleness, warmth, and safety in Regency, whether inspirational or sweet, helps me escape and that's when I'm happiest—reading and at peace!
What are you currently working on?
I am just now finishing the third book in my Modern Love series for Berkley, featuring Margot and Max. The story - tentatively titled FLIRTING WITH FIRE - is set in Cambria, California, just south of Hearst Castle. I've loved writing this series and will be sorry when it's done. I also have a Christmas story to wrap up as well, ONCE UPON A CHRISTMAS, is set in Bakewell, UK, and is coming out this Christmas. It's important I get it done as it has already been optioned for a Christmas movie!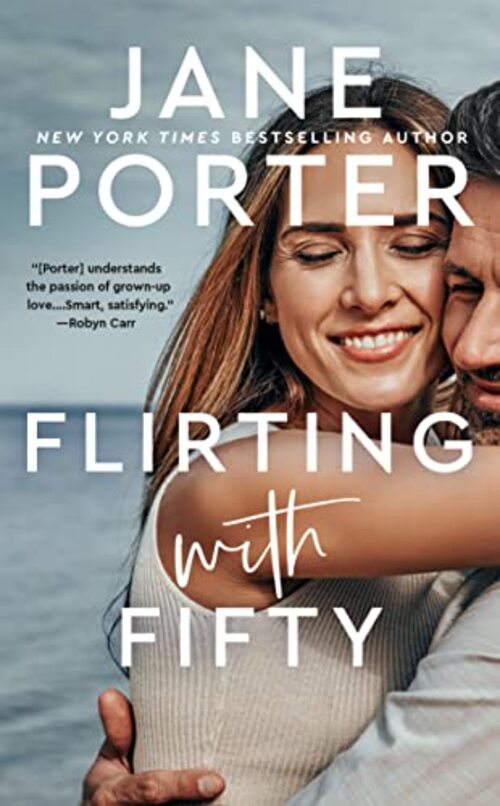 Paige Newsom is finally at a place in her life where she's comfortable. She loves her job as a college professor in Southern California, lives close enough to her mother to visit her regularly, and has three daughters who are flourishing in their own careers. Paige has no plans to upend her life again after her divorce eight years ago, but she's about to embark on a new adventure: co-teaching a course that includes a three-week international field study.
Paige can think of a dozen reasons why she shouldn't go, one being a dazzling Australian biologist who will be teaching alongside her. Professor Jack King is charismatic, a world traveler, and more like Indiana Jones than Indiana Jones, all of which unsettles Paige, who prides herself on being immune to any man's charms. She isn't looking for love, and it turns out, neither is he. But as the two co-professors lead the rigorous program together, first on campus, then in beautiful Tanzania, their biggest challenge will be working closely together while resisting the undeniable chemistry they feel when they're with each other.
Romance | Women's Fiction | LGBTQ [Berkley, On Sale: May 24, 2022, Mass Market Paperback / e-Book, ISBN: 9780593438381 / eISBN: 9780593438381]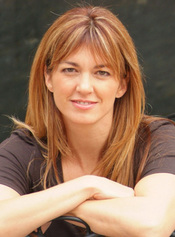 Classic Romance, Modern Chick Lit
An award–winning novelist with over 5 million books in print, Jane Porter is still a small town girl at heart, never feeling too far away from her roots in central California's golden foothills, oak trees, and miles of farmland.
When Jane was thirteen her family moved to Europe for a year, and that abroad changed Jane forever, introducing her to different cultures and customs and creating a lifelong passion for books, travel, and adventure. Jane later spent much of her high school and college years abroad, studying in South Africa, Japan and Ireland.
Armed with a Bachelors degree in American Studies from UCLA, Jane immersed herself in sales and marketing, followed by another six years in the teaching trenches of junior high school before becoming a full–time fiction writer with an MA in Writing from the University of San Francisco.
Jane's first published novel, THE ITALIAN GROOM, sold to Harlequin Presents in 2000. Since then, Jane has been prolific, penning 30 novels. She was a finalist for the prestigious RITA award from Romance Writers of America in both 2002 and 2003.
The publication of THE FROG PRINCE in May 2005 marked a new avenue for Jane's career. Taking a more literary turn than her previous work, Jane stayed close to home, using the backdrop of exciting San Francisco to look at the complex relationships between mothers, daughters and the men they love.
July 2006 marked the release of Jane's second multi–bestselling modern lit novel, FLIRTING WITH FORTY, set in Seattle and Hawaii. Selected as Redbook Magazine's Red Hot Read for 2006, FLIRTING WITH FORTY was reprinted seven times in six weeks before being optioned by Sony for Lifetime TV. The film aired in December 2008 starring Heather Locklear and Robert Buckley, was one of Lifetime's 3 most successful films of 2008 and is now available on DVD at major retail stores.
Jane's highly anticipated third modern lit, ODD MOM OUT released September 2007 generated considerable buzz and earned critical acclaim including 4 1/2 Stars, Top Pick award from RT Magazine and a RITA nomination from Romance Writers of America as best single title with romantic elements. Mrs. Perfect, the follow up to Odd Mom Out, hit the shelves May 2008 with tremendous success pleasing both the critics and readers. USA Today called MRS. PERFECT 'the perfect beach read'. ODD MOM OUT and MRS. PERFECT were both optioned prior to MRS. PERFECT's release and are currently being developed into a television series.
Jane's fifth and sixth novels with Grand Central, EASY ON THE EYES (2009) and SHE'S GONE COUNTRY (2010) continued to explore Jane's themes of the complexity of women's lives today, whether it is aging, motherhood, or parenting a child with depression.
After sixteen years in Greater Seattle, Jane has returned to California, and is now making her home in a historic Ole Hanson home in San Clemente, with her surfer husband and three active sons. When she's not on the beach or speaking to writers, she's at her desk working on her next novel, and is looking forward to the release of her new book, THE GOOD WOMAN, a September 2012 release from Berkley Trade.
3 comments posted.