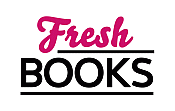 May Books for you!
Jane Porter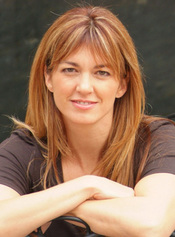 Blogging at Fresh Fiction
Inspiration Behind Flirting with the Beast by Jane Porter
November 30, 2022
Read More...
Jane Porter Interview - Finding Fulfillment and Love at Any Age
May 24, 2022
Fresh Fiction: Tell us a little bit about your new book, FLIRTING WITH FIFTY. Read More...
Jane Porter | The Good Wife
September 3, 2013
The best thing about being an author is truly the release day of a new book.  My latest novel, Read More...
Jane Porter | A Thing Called Grace
October 17, 2007
I'm a hard worker, a good mom, a loyal friend, and sometimes a pretty decent writer, but that doesn't mean everything goes smoothly Read More...
New York Times and USA Today bestselling author, Jane Porter holds an MA in Writing from the University of San Francisco and has written 75 novels since getting her first sale to Harlequin Presents in 2000. A six time RITA finalist, and RITA winner in July 2014 for Take Me, Cowboy, Jane is known for her passionate, powerful stories and relatable heroines. An advocate for writers, Jane founded Tule Publishing in 2013 to give romance and women's fiction authors support and opportunities. Jane and Tule Publishing are both based in sunny San Clemente, CA.
Log In to see more information about Jane Porter
Log in or register now!
Series
Stolen Brides | Paradise Valley Ranch | Love on Chance Avenue | Jane Porter's Modern Love
Books:
Flirting with Fire, June 2023
Modern Love
Mass Market Paperback / e-Book / audiobook
Flirting with the Beast, December 2022
Modern Love
Mass Market Paperback / e-Book / audiobook
Once Upon a Christmas, November 2022
e-Book
Flirting with Fifty, June 2022

Mass Market Paperback / e-Book / audiobook
Kidnapped for His Royal Duty, June 2018
Stolen Brides #1
Mass Market Paperback / e-Book
Take A Chance On Me, March 2018
Love on Chance Avenue #3
e-Book
His Merciless Marriage Bargain, December 2017
Mediterranean Marriages #8
Paperback / e-Book
Miracle on Chance Avenue, December 2017
Love on Chance Avenue #2
e-Book
Married in Montana, July 2017
Paradise Valley Ranch #2
e-Book
Away in Montana, December 2016
Paradise Valley Ranch #1
e-Book
All I Want For Christmas, November 2016
e-Book
A Montana Born Christmas, November 2015
e-Book
The Taming of the Bachelor, June 2015
Taming of the Sheehans #4
e-Book
The Kidnapped Christmas Bride, December 2014
Taming of the Sheenans #3
e-Book
Mother's Day Romance Bundle, May 2014
e-Book
A Copper Mountain Christmas, December 2013
e-Book
Christmas at Copper Mountain, December 2013
e-Book
Take Me, Cowboy, November 2013
Love on Chance Avenue #1
e-Book
The Good Wife, September 2013
A Brennan Sisters Novel
Trade Size / e-Book
The Good Daughter, February 2013
Brennan Sisters #2
Trade Size / e-Book
My Cowboy Valentine, February 2013
Paperback / e-Book
The Good Woman, September 2012
Trade Size / e-Book
Mistletoe Wishes, October 2011
Paperback / e-Book
A Dark Sicilian Secret, September 2011
Paperback / e-Book
She's Gone Country, September 2010
Paperback
Easy On The Eyes, August 2009
Paperback
Princess Brides, September 2008
Paperback
Flirting With Forty, May 2008
Mass Market Paperback
King Of The Desert, Captive Bride, May 2008
The Desert Kings
Paperback
Mrs. Perfect, May 2008
Paperback
The Sheikh's Chosen Queen, April 2008
The Desert Kings
Paperback
The Sheikh's Chosen Queen, January 2008
The Desert Kings #1
Paperback
Odd Mom Out, October 2007
Trade Size
At The Greek Boss's Bidding, April 2007
Miniseries: Greek Tycoons
Paperback
One Christmas Night, December 2006
Paperback
Hollywood Husband, Contract Wife, October 2006
Miniseries: Ruthless
Paperback
Flirting with Forty, July 2006
Trade Size
The Sheikh's Disobedient Bride, June 2006
Miniseries: Surrender to the Sheikh
Paperback
The Sicilian's Defiant Mistress, February 2006
Expecting
Paperback
Taken By The Highest Bidder, December 2005
Harlequin Presents 2508
Paperback
The Secretary's Seduction, August 2005
Paperback (reprint)
The Sheikh's Virgin, June 2005
spinoff from THE SULTAN"S BOUGHT BRIDE
Paperback
The Frog Prince, May 2005
Trade Size
The Italian's Virgin Princess, November 2004
Princess Brides series
Paperback
The Greek's Royal Mistress, October 2004
Princess Brides series
Paperback
The Sultan's Bought Bride, September 2004
Princess Brides series
Paperback
Marco's Pride, February 2004
Paperback
The Spaniard's Passion, December 2003
The Galvan Brides series
Paperback
The Latin Lover's Secret Child, November 2003
The Galvan Brides series
Paperback
Lazaro's Revenge, February 2003
The Galvan Brides series
Paperback
In Dante's Debt, January 2003
Galvan Brides #1
Paperback / e-Book
The Sheikh's Wife, May 2002
Paperback
The Secret, March 2002
Cooper's Corner multi-author series
Paperback
Christos's Promise, October 2001
Paperback
The Italian Groom, March 2001
Paperback