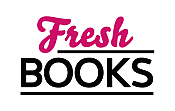 Kick off a new year with great reads!
Jane Porter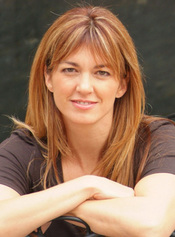 Blogging at Fresh Fiction
Jane Porter | The Good Wife
September 3, 2013
The best thing about being an author is truly the release day of a new book.  My latest novel, Read More...
Jane Porter | A Thing Called Grace
October 17, 2007
I'm a hard worker, a good mom, a loyal friend, and sometimes a pretty decent writer, but that doesn't mean everything goes smoothly Read More...
An award–winning novelist with over 5 million books in print, Jane Porter is still a small town girl at heart, never feeling too far away from her roots in central California's golden foothills, oak trees, and miles of farmland.
When Jane was thirteen her family moved to Europe for a year, and that abroad changed Jane forever, introducing her to different cultures and customs and creating a lifelong passion for books, travel, and adventure. Jane later spent much of her high school and college years abroad, studying in South Africa, Japan and Ireland.
Armed with a Bachelors degree in American Studies from UCLA, Jane immersed herself in sales and marketing, followed by another six years in the teaching trenches of junior high school before becoming a full–time fiction writer with an MA in Writing from the University of San Francisco.
Jane's first published novel, THE ITALIAN GROOM, sold to Harlequin Presents in 2000. Since then, Jane has been prolific, penning 30 novels. She was a finalist for the prestigious RITA award from Romance Writers of America in both 2002 and 2003.
The publication of THE FROG PRINCE in May 2005 marked a new avenue for Jane's career. Taking a more literary turn than her previous work, Jane stayed close to home, using the backdrop of exciting San Francisco to look at the complex relationships between mothers, daughters and the men they love.
July 2006 marked the release of Jane's second multi–bestselling modern lit novel, FLIRTING WITH FORTY, set in Seattle and Hawaii. Selected as Redbook Magazine's Red Hot Read for 2006, FLIRTING WITH FORTY was reprinted seven times in six weeks before being optioned by Sony for Lifetime TV. The film aired in December 2008 starring Heather Locklear and Robert Buckley, was one of Lifetime's 3 most successful films of 2008 and is now available on DVD at major retail stores.
Jane's highly anticipated third modern lit, ODD MOM OUT released September 2007 generated considerable buzz and earned critical acclaim including 4 1/2 Stars, Top Pick award from RT Magazine and a RITA nomination from Romance Writers of America as best single title with romantic elements. Mrs. Perfect, the follow up to Odd Mom Out, hit the shelves May 2008 with tremendous success pleasing both the critics and readers. USA Today called MRS. PERFECT 'the perfect beach read'. ODD MOM OUT and MRS. PERFECT were both optioned prior to MRS. PERFECT's release and are currently being developed into a television series.
Jane's fifth and sixth novels with Grand Central, EASY ON THE EYES (2009) and SHE'S GONE COUNTRY (2010) continued to explore Jane's themes of the complexity of women's lives today, whether it is aging, motherhood, or parenting a child with depression.
After sixteen years in Greater Seattle, Jane has returned to California, and is now making her home in a historic Ole Hanson home in San Clemente, with her surfer husband and three active sons. When she's not on the beach or speaking to writers, she's at her desk working on her next novel, and is looking forward to the release of her new book, THE GOOD WOMAN, a September 2012 release from Berkley Trade.
Log In to see more information about Jane Porter
Log in or register now!
Series
Stolen Brides | Paradise Valley Ranch | Love on Chance Avenue
Books:
Flirting with Fifty, June 2022
Mass Market Paperback
Kidnapped for His Royal Duty, June 2018
Stolen Brides #1
Mass Market Paperback / e-Book
Take A Chance On Me, March 2018
Love on Chance Avenue #3
e-Book
His Merciless Marriage Bargain, December 2017
Mediterranean Marriages #8
Paperback / e-Book
Miracle on Chance Avenue, December 2017
Love on Chance Avenue #2
e-Book
Married in Montana, July 2017
Paradise Valley Ranch #2
e-Book
Away in Montana, December 2016
Paradise Valley Ranch #1
e-Book
All I Want For Christmas, November 2016
e-Book
A Montana Born Christmas, November 2015
e-Book
The Taming of the Bachelor, June 2015
Taming of the Sheehans #4
e-Book
The Kidnapped Christmas Bride, December 2014
Taming of the Sheenans #3
e-Book
Mother's Day Romance Bundle, May 2014
e-Book
A Copper Mountain Christmas, December 2013
e-Book
Christmas at Copper Mountain, December 2013
e-Book
Take Me, Cowboy, November 2013
Love on Chance Avenue #1
e-Book
The Good Wife, September 2013
A Brennan Sisters Novel
Trade Size / e-Book
The Good Daughter, February 2013
Brennan Sisters #2
Trade Size / e-Book
My Cowboy Valentine, February 2013
Paperback / e-Book
The Good Woman, September 2012
Trade Size / e-Book
Mistletoe Wishes, October 2011
Paperback / e-Book
A Dark Sicilian Secret, September 2011
Paperback / e-Book
She's Gone Country, September 2010
Paperback
Easy On The Eyes, August 2009
Paperback
Princess Brides, September 2008
Paperback
Flirting With Forty, May 2008
Mass Market Paperback
King Of The Desert, Captive Bride, May 2008
The Desert Kings
Paperback
Mrs. Perfect, May 2008
Paperback
The Sheikh's Chosen Queen, April 2008
The Desert Kings
Paperback
The Sheikh's Chosen Queen, January 2008
The Desert Kings #1
Paperback
Odd Mom Out, October 2007
Trade Size
At The Greek Boss's Bidding, April 2007
Miniseries: Greek Tycoons
Paperback
One Christmas Night, December 2006
Paperback
Hollywood Husband, Contract Wife, October 2006
Miniseries: Ruthless
Paperback
Flirting with Forty, July 2006
Trade Size
The Sheikh's Disobedient Bride, June 2006
Miniseries: Surrender to the Sheikh
Paperback
The Sicilian's Defiant Mistress, February 2006
Expecting
Paperback
Taken By The Highest Bidder, December 2005
Harlequin Presents 2508
Paperback
The Secretary's Seduction, August 2005
Paperback (reprint)
The Sheikh's Virgin, June 2005
spinoff from THE SULTAN"S BOUGHT BRIDE
Paperback
The Frog Prince, May 2005
Trade Size
The Italian's Virgin Princess, November 2004
Princess Brides series
Paperback
The Greek's Royal Mistress, October 2004
Princess Brides series
Paperback
The Sultan's Bought Bride, September 2004
Princess Brides series
Paperback
Marco's Pride, February 2004
Paperback
The Spaniard's Passion, December 2003
The Galvan Brides series
Paperback
The Latin Lover's Secret Child, November 2003
The Galvan Brides series
Paperback
Lazaro's Revenge, February 2003
The Galvan Brides series
Paperback
In Dante's Debt, January 2003
Galvan Brides #1
Paperback / e-Book
The Sheikh's Wife, May 2002
Paperback
The Secret, March 2002
Cooper's Corner multi-author series
Paperback
Christos's Promise, October 2001
Paperback
The Italian Groom, March 2001
Paperback