1--What is the title of your latest release?
2--What's the "elevator pitch" for your new book?
Kat loves her life in France, but this summer's tricky – even before she gets involved with the mysterious Noah. Sunny, romantic commercial fiction underpinned by contemporary conflicts to make the reader wonder if everything can possibly come right for Kat.
3--How did you decide where your book was going to take place?
Travel was difficult when I was researching and writing the book, but I'd set JUST FOR THE HOLIDAYS there in the past, so had a library of photos and memories to work with.
4--Would you hang out with your heroine in real life?
Definitely! Kat's a hardworking, valiant heroine, and I have huge sympathy with her when she appears to be overlooked by those who should know better.
5--What are three words that describe your hero?
Mysterious, hot, determined.
6--What's something you learned while writing this book?
How to run a book cafe.
7--Do you edit as you draft or wait until you are totally done?
Mainly, I write a first draft and then a second (and maybe a third). However, where I know a first draft has taken a significant wrong turn I go back and fix it, or it can be impossible to write a meaningful second draft.
8--What's your favorite foodie indulgence?
Chocolate. With chocolate on top.
9--Describe your writing space/office!
After decades of working in a shoebox of a back bedroom, I now have a wonderful space over the garage. It has a L-shaped desk where I can write on the computer or by hand and another where I have an older computer, my printer and postage station. I no longer have to use the floor for scattering pieces of paper around when planning. The room has a sloping ceiling with skylights and whiteboards on the wall. It's heaven.
10--Who is an author you admire?
There are so many… I'm going to say Jeevani Charika, as her book Playing for Love is the most recent to have appealed to me as something fresh.
11--Is there a book that changed your life?
I suppose that was A Town Like Alice by Nevil Shute. I watched the film with my dad and he mentioned that the book was in the bookcase in the hall, so I read it. I was nine, and it was my first foray into adult fiction. I still reread it every few years and have recently listened to it as an audiobook. What it taught me is the amazing things that people will do for love.
12--Tell us about when you got "the call." (when you found out your book was going to be published)
I'd had a bad afternoon as my computer had developed a fault and then my son confessed that a college assignment was on it, the deadline was the next day, and he was on his final warning about missing deadlines. The repair shop said they'd get the essay off for him – and then I realized I didn't have the filename and I'd left my phone at home. I hurried to my husband's office to use his phone. When I called home, my other son said, 'Oh, someone called Laura rang for you. She said can you call her back.' Laura was my agent. I hurriedly got the info I needed for the repair shop and called Laura back. She said the words I'd been longing to hear: "I have an offer for you." Apparently, my end of the conversation was made up almost entirely of me saying, 'You're joking? You're joking! YOU'RE JOKING.' I decided that novelists didn't cook (I've since found this to be untrue) so my husband took me out to dinner to celebrate. When I got home, I discovered that my new editor had rung to congratulate me, too. It was pretty perfect, really.
13--What's your favorite genre to read?
Romantic fiction, including a lot of romantic suspense.
14--What's your favorite movie?
I hardly watch movies. I like Star Wars and Lord of the Rings.
15--What is your favorite season?
Summer. I adore hot weather. I think I'm part lizard.
16--How do you like to celebrate your birthday?
A nice meal out, with wine, although if someone offered me a holiday somewhere sunny, I'd like that even more.
17--What's a recent tv show/movie/book/podcast you highly recommend?
I love Formula One races on TV, and all the coverage that goes with them.
18--What's your favorite type of cuisine?
If I have to pick just one then I'll say Thai, although last time I went to my favorite Thai restaurant I caught Covid and was ill for more than six weeks.
19--What do you do when you have free time?
Watch Formula One, read, dance, walk, spend time with family and friends.
20--What can readers expect from you next?
A WHITE CHRISTMAS ON WINTER STREET will be released in October. It's about Sky Terran, who returns to Middledip village after spending the happiest part of her childhood there when fostered by Nan Heather. She's drawn back by the opportunity to buy a big, neglected house on the corner of Winter Street when her role with her foster brother's company is made untenable by his new fiancée. Realizing that she's devoted way too much time to work to the detriment of her relationships, she's determined to become part of the community, including the neighborhood entry into the Christmas Street Competition. She becomes friends with Courtney, whose life has imploded now she's a prisoner's wife, and son Wilf, who's struggling with a dad in prison. And then there's Daz (Darragh Moran) who's also supporting Courtney and Wilf. Sparks fly between him and Sky (the good kind)… until he does something that she's sure will make him off limits forever.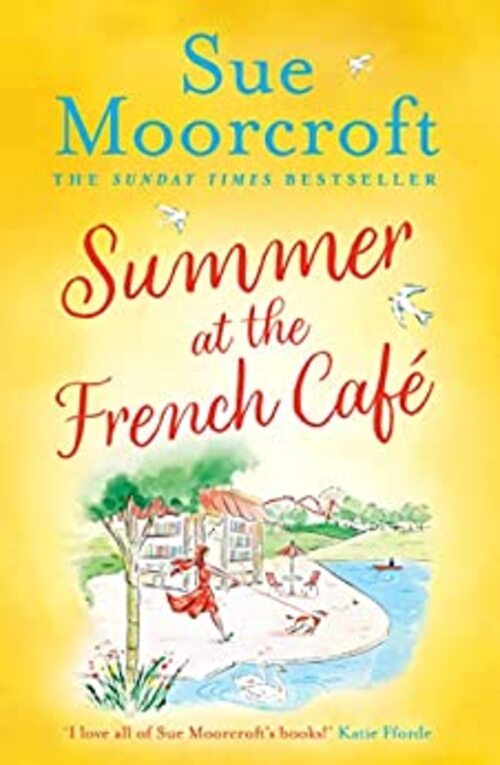 Sparkling sun, strolls in the gorgeous French countryside, that first sip of cool, crisp wine – Summer is Kat's favourite season. And this year should be no exception…
As soon as Kat Jenson set foot in the idyllic French village of Kirchhoffen, she knew she'd found her home. Now she has a dreamy boyfriend, a delightful dog and the perfect job managing a bustling book café in the vibrant Parc Lemmel.
But when she learns her boyfriend isn't all he seems, it's the start of a difficult summer for Kat. Vindictive troublemakers, work woes and family heartache follow, and the clear blue sky that was her life suddenly seems full of clouds.
Then she gets to know the mysterious Noah, and her sun begins to shine brighter than ever. But Noah has problems of his own – ones that could scupper their new-found happiness. Together, can they overcome their many obstacles, and find love again?
The perfect summer read for fans of Trisha Ashley, Sarah Morgan and Carole Matthews.
Romance Contemporary [Avon, On Sale: May 12, 2022, Paperback / e-Book, ISBN: 9780008525644 / ]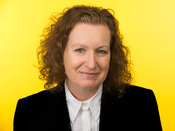 Sue Moorcroft is a Sunday Times bestselling author and has reached the #1 spot on Kindle UK and Top 100 Kindle US. She's won the Goldsboro Books Contemporary Romantic Novel Award, Readers' Best Romantic Novel award and the Katie Fforde Bursary. Her novels are published by HarperCollins in the UK, US and Canada and by other publishers around the world. As part of an army family, Sue was born in Germany and also spent her in Cyprus, Malta and the UK.
No comments posted.