What made you want to do a reimagining of the classic Peter Pan story? Was it always a favorite or, given the dark turn this story takes, not-so-favorite of yours?
I've always loved fairy tales in general, especially the dark ones. And I've always loved Peter Pan — the original is such a slim volume, but so beautiful and complex. But I hadn't thought of it in years, until I had a crazy dream featuring a Wendy in a stone tower and Peter Pan boys flying in and out of the windows. When I woke up, I thought "Hmmm. That's interesting," and started reading everything I could about J.M. Barrie and his work.
Besides Wendy and Peter Pan, do you bring back any of the other characters from the classic?
Yes. Tinker Bell makes an appearance, as well as one or two other characters I don't want to give away!
Your story, like many fairy tales, taps into deep fears that many people have – sickness, a child's disappearance, aging. Have you entertained the idea of using these elements in a more traditional thriller?
Fairy tales were some of the original thrillers. Think about it — missing children, murderous relatives, dark and terrifying woods — and today's thrillers rely on the same messages embedded in fairy tales: Don't trust strangers, don't stray from the path, if something seems to be too good to be true, it probably is!
Without giving too much away, is there a definitive resolution at the end of this book, or are things more open-ended?
I think of books as a snapshot in a character's life, and I've always loved stories that imply that a character lives on and has adventures after you turn the last page. Stories like that — think Frodo heading to the Undying Lands, Clare waiting to see Henry in The Time Traveler's Wife, Bod setting out into the world in The Graveyard Book — often feel more real to me and live on in my head after I've finished reading, and I wanted to give readers of Darling Girl the same experience, the chance to make the story their own. Which is to say, there is some ambiguity to the ending.
What kinds of things do you enjoy reading? Favorite books? Authors?
I was the kind of kid who would read the back of the cereal box at the breakfast table, and I haven't changed. I'll read almost anything, but I especially love works of magical realism. Neil Gaiman, Alice Hoffman, Sarah Addison Allen, and Kat Howard top my list. Other favorites on my must-buy list include Genevieve Gornichec, Brunonia Barry, Barbara O'Neal, Patti Callahan, and Kevin Brockmeier. And going way back, Mary Stewart and Susan Cooper. I've been reading these authors for years, so having some of them take the time to blurb Darling Girl was a dream come true.
What are you currently working on?
I'm just tiptoeing up on a new idea and have about 50 pages done. Too soon to talk about because I might scare it off, but I will keep you posted!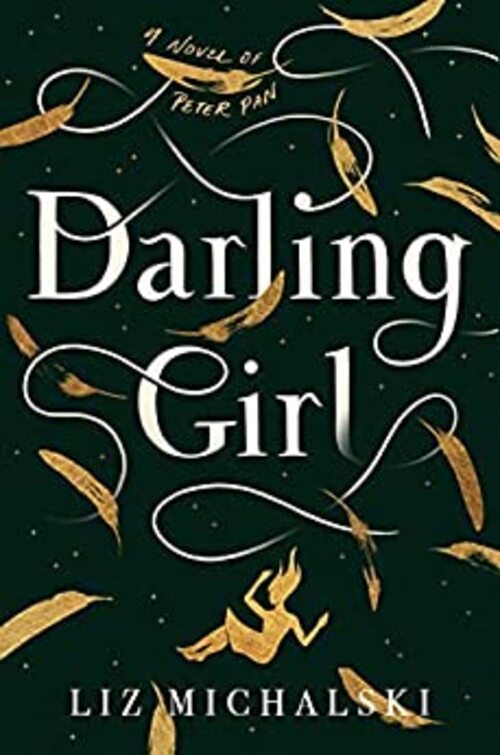 In this beautiful, grounded, and darkly magical modern-day reimagining ofJ. M. Barrie's classic, to save her daughter's life one woman must take on the infamous Peter Pan—who is not the innocent adventurer the fairy tales make him out to be . . .
Life is looking up for Holly Darling, granddaughter of Wendy—yes, that Wendy. She's running a successful skincare company; her son, Jack, is happy and healthy; and the tragedy of her past is well behind her . . . until she gets a call that her daughter, Eden, who has been in a coma for nearly a decade, has gone missing from the estate where she's been long tucked away. And, worst of all, Holly knows who must be responsible: Peter Pan, who is not only very real, but more dangerous than anyone could imagine.
Eden's disappearance is a disaster for more reasons than one. She has a rare condition that causes her to age rapidly—ironic, considering her father is the boy who will never grow up—which also makes her blood incredibly valuable. It's a secret that Holly is desperate to protect, especially from Eden's half-brother, Jack, who knows nothing about his sister or the crucial role she plays in his life. Holly has no one to turn to—her mother is the only other person in the world who knows that Peter is more than a story, but she refuses to accept that he is not the hero she's always imagined. Desperate, Holly enlists the help of Christopher Cooke, a notorious ex-soldier, in the hopes of rescuing Eden before it's too late . . . or she may lose both her children.
Darling Girl brings all the magic of the classic Peter Pan story to the present, while also exploring the dark underpinnings of fairy tales, grief, aging, sacrifice, motherhood, and just how far we will go to protect those we love.
Fantasy [Dutton, On Sale: May 3, 2022, Hardcover / e-Book, ISBN: 9780593185636 / ]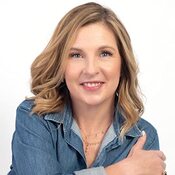 A former reporter and editor, Liz lives with her family in Massachusetts. She loves reading fairytales and sometimes, writing them.
The Long Version
Liz Michalski is a former reporter and editor. As a college student, she spent a semester interning with a member of English parliament, an experience that made her fall in love with London and also taught her how to make a proper cup of tea. (Her first attempt, which involved a tea bag and microwave, almost caused an international incident.)
No comments posted.