1--What is the title of your latest release?
2--What's the "elevator pitch" for your new book?
A popular actress at a turning point in her career. A professional athlete forging a new path as a fiction writer. And a serial killer interested in seeing both of them dead . . .
3--How did you decide where your book was going to take place?
My heroine is an actress who shoots her TV show in New York City. I wanted a bulk of the action to take place far away from that world, especially since she has gone through a traumatic experience and needs time to heal. I decided to take her back to her childhood home of Aurora, a small town just outside of New Orleans. She would feel safe there, staying with her great-aunt and being around friends she trusts.
4--Would you hang out with your heroine in real life?
AB-solutely! Callie is fun, feisty, and loyal. She would always tell me the truth and have my back.
5--What are three words that describe your hero?
I would say HOT, HOT, HOT—but I'm sure you want something a little more descriptive than that! Let's go with intelligent, reflective, and SMOKIN'HOT!
6--What's something you learned while writing this book?
That I continue to return to the theme of friends being your chosen family of the heart.
7--Do you edit as you draft or wait until you are totally done?
I tweak as I go along. I write 2-3 chapters and the re-read what I've written, making a few changes as I go. It helps keep everything fresh in my head and helps me in writing the next chunk. When I finish the manuscript—because I've edited as I've gone along—it's pretty much complete! I then go back and read it from start to finish, looking for any inconsistencies, typos, etc. Then it's off to my editor.
8--What's your favorite foodie indulgence?
Cheese—glorious cheese! I love cheese in and on top of things. Smoked gouda is a particular favorite.
9--Describe your writing space/office!
My office has a desk—which I rarely use! I do sit at it for Zoom calls and FB live events, but the bulk of my writing is done sitting in my La-Z-Boy rocker/recliner. It's in the corner of my office and allows me to keep my feet propped up and my knees comfortable while I write.
10--Who is an author you admire?
Stephen King. Most people associate him with strictly horror novels, but he has written not only scary books but fantasy, crime, and science fiction. Even his supernatural books take ordinary people and throw them into crazy circumstances. You can relate to his characters easily. I admire how prolific he is, decade after decade, and how original and fresh his work continues to be.
11--Is there a book that changed your life?
Mistress of Mellyn by Victoria Holt. It was the first romance I read many years ago—and the one that made me want to write romance.
12--Tell us about when you got "the call." (when you found out your book was going to be published)
The call was actually an email from the first house that began publishing my romances. I had gone to a writers' conference in Houston and met with a publisher/editor-in-chief, pitching her a medieval romance. I felt the meeting went extremely well since she asked for the first fifty pages of my manuscript. I returned home with high hopes and sent the pages to her. Two days after sending my email to her, she emailed me, offering me a contract.
13--What's your favorite genre to read?
Besides romance, I enjoy reading thrillers, especially if they have a historical connection to them (I was a history teacher for many years). I enjoy authors in this genre such as Steve Berry and Brad Meltzer, as well as Nelson DeMille, Lee Child, and Harlan Coben.
14--What's your favorite movie?
Tough one. Pretty Woman. Notting Hill. Heaven Can Wait. The Usual Suspects. I'll stop there!
15--What is your favorite season?
Fall. I love cooler weather and the changing of the leaves. Wearing sweaters and sweatpants and leggings.
16--How do you like to celebrate your birthday?
My birthday is Halloween! I love to have dinner somewhere and take in a movie. Now that we have a granddaughter, though (and a grandson coming in May), I like to be around to see her trick-or-treating costume.
17--What's a recent tv show/movie/book/podcast you highly recommend?
Reacher and Ozark. And I just learned one of my cover models actually auditioned for the role of Reacher!
18--What's your favorite type of cuisine?
Seafood—and if you can throw in a little Mexican food with it, such as shrimp enchiladas, that really hits the spot.
19--What do you do when you have free time?
I enjoy walking, reading, traveling, binge-watching, and playing with my granddaughter.
20--What can readers expect from you next?
In 2022, I have two series releasing.
Maple Cove takes place in a small town on the Oregon coast. These five contemporary romances will release every month from May through September.
I also have a seven-book Regency series, Second Sons of London. Those romances come out from February through November.
And if you enjoy serial killers? ILLUSIONS OF DEATH, a standalone contemporary romantic suspense, is now on preorder and releases April 26!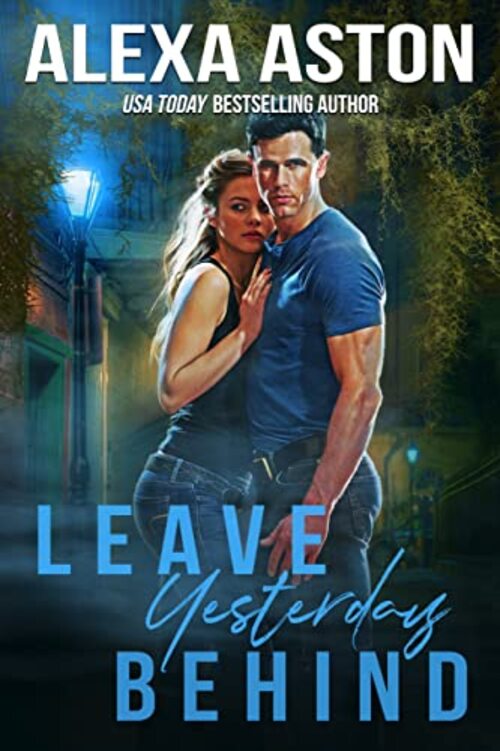 A popular actress at a turning point in her career.
A professional athlete forging a new path as a fiction writer.
And a serial killer interested in seeing both of them dead . . .
Callie Chennault vaulted to fame on the nighttime soap Sumner Falls, but after a decade of playing the same role, she is ready for a new acting challenge. When Callie is attacked by a stalker on the streets of New York, she takes a leave of absence from the show and returns to her roots in Aurora, Louisiana, to heal both physically and emotionally and determine her next career move.
Former professional baseball pitcher Nick La Chappelle has also come to Aurora to lick his own wounds after a messy divorce. A Cy Young winner and one-time ESPN broadcaster, Nick longs for the quiet of a small town in order to write murder mysteries under a pen name.
Sparks fly when Callie believes Nick is taking advantage of her great-aunt's hospitality, but they resolve their differences-and surprise themselves-by falling in love. Their bond is tested when both Nick and Callie become the focus of a serial killer nicknamed Lipstick Larry. Can they outwit a murderer bent on seeing them dead and survive to build a lasting relationship?
*This is a revised edition of Leave Yesterday Behind, which was originally released under the pen name Lauren Linwood.
Romance Suspense | Thriller Serial Killer [Oliver-Heber Books, On Sale: March 29, 2022, Paperback / e-Book, ISBN: 9781648391767 / ]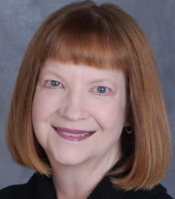 Where Love and History Collide
Award-winning, internationally bestselling author Alexa Aston lives with her husband in a Dallas suburb, where she eats her fair share of dark chocolate and plots out stories while she walks every morning. She loves reading, watching movies, and attending sporting events when she's not watching Survivor, The Crown, or The Great British Baking Show.
A former history teacher, Alexa's historical romances are set during the Regency, Medieval, and American Old West Eras—where she brings to life loveable rogues, dashing knights, and rugged cowboys and lawmen. She also writes contemporary romances which are light and flirty and sometimes contain a bit of suspense.
1 comment posted.