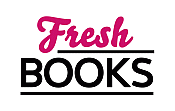 Great Summer reading - June releases
Alexa Aston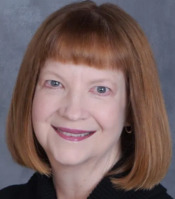 Blogging at Fresh Fiction
What Inspires the Romances I Write by Alexa Aston
September 20, 2022
Readers often ask me what inspires the romances I write. Sometimes, I draw from a certain historical event for my historical romances. Other times Read More...
Alexa Aston | 20 Questions: LEAVE YESTERDAY BEHIND
March 8, 2022
1--What is the title of your latest release? LEAVE YESTERDAY BEHIND Read More...
Alexa Aston | The History Behind the Lawmen of the West Series
September 22, 2021
As a former history teacher, I enjoy the research aspect when plotting and writing my Regency, Medieval, & Western historical romances. I have researched Read More...
Award-winning, internationally bestselling author Alexa Aston lives with her husband in a Dallas suburb, where she eats her fair share of dark chocolate and plots out stories while she walks every morning. She loves reading, watching movies, and attending sporting events when she's not watching Survivor, The Crown, or The Great British Baking Show.
A former history teacher, Alexa's historical romances are set during the Regency, Medieval, and American Old West Eras—where she brings to life loveable rogues, dashing knights, and rugged cowboys and lawmen. She also writes contemporary romances which are light and flirty and sometimes contain a bit of suspense.
Log In to see more information about Alexa Aston
Log in or register now!
Series
Soldiers & Soulmates | Dukes Done Wrong | Dukes of Distinction | Lawmen of the West | The Soldier Son Trilogy | The St. Clairs | Hollywood Name Game | Second Sons of London | Maple Cove | Sugar Springs, Texas
Books:
Learning to Trust Again, June 2023
Sugar Springs #2
e-Book
Shadows of the Past, May 2023
Sugar Springs #1
Paperback / e-Book
The Lyrics of Love, September 2022
Maple Cove #4
Paperback / e-Book
Finding Home, September 2022
Maple Cove #5
Paperback / e-Book
Get Your Duke On, August 2022
e-Book
Coming Home, July 2022
Maple Cove #3
Mass Market Paperback / e-Book
Another Chance at Love, June 2022
Maple Cove #1
e-Book
A New Beginning, June 2022
Maple Cove #2
Paperback / e-Book
Illusions of Death, May 2022
e-Book
Debating with the Duke, April 2022
Second Sons of London #2
e-Book
Leave Yesterday Behind, April 2022
Paperback / e-Book
Educated by the Earl, March 2022
Second Sons of London #1
e-Book
A Knight for Kallen, March 2022
Knights of Redemption #2
e-Book
A Bit of Heaven on Earth, January 2022
Knights of Redemption #1
Paperback / e-Book
Outlaw Muse, December 2021
Sagebrush Brides
Paperback / e-Book
Ballad Beauty, September 2021
Lawmen of the West #4
e-Book
Deflecting the Duke, September 2021
Dukes Done Wrong #2
e-Book
Discouraging the Duke, July 2021
Dukes Done Wrong #1
e-Book
Blind Faith, July 2021
Lawmen of the West #2
e-Book
Runaway Hearts, June 2021
Lawmen of the West #1
e-Book
Duke of Honor, June 2021
Dukes of Distinction #5
e-Book
Duke of Arrogance, May 2021
Dukes of Distinction #4
e-Book
Duke of Disrepute, April 2021
Dukes of Distinction #3
e-Book
Duke of Charm, March 2021
Dukes of Distinction #2
e-Book
Hollywood Enigma, February 2021
Hollywood Name Game #5
e-Book
Hollywood Double, February 2021
Hollywood Name Game #4
e-Book
Hollywood Player, February 2021
Hollywood Name Game #3
e-Book
Duke of Renown, February 2021
Dukes of Distinction #1
e-Book
Hollywood Flirt, February 2021
Hollywood Name Game #2
e-Book
Hollywood Heartbreaker, February 2021
Hollywood Name Game #1
e-Book
Hollywood Heartbreaker, February 2021
Hollywood Name Game #1
e-Book
To Win a Widow, August 2020
Soldiers & Soulmates #5
e-Book
Embracing the Earl, June 2020
The St. Clairs #3
e-Book / audiobook
To Save a Love, June 2020
Soldiers & Soulmates #4
e-Book
To Trust a Duke, April 2020
Soldiers & Soulmates #3
e-Book
To Tame a Rogue, March 2020
Soldiers & Soulmates #2
e-Book
To Heal an Earl, February 2020
Soldiers & Soulmates #1
Hardcover / e-Book
Suddenly a St. Clair, December 2019
The St. Clairs #5
e-Book
Defending the Duke, October 2019
The St. Clairs #4
e-Book
Midnight with the Marquess, June 2019
The St. Clairs #2
e-Book / audiobook
Devoted to the Duke, May 2019
The St. Clairs #1
e-Book / audiobook