As a former history teacher, I enjoy the research aspect when plotting and writing my Regency, Medieval, & Western historical romances. I have researched topics such as falconry, herbs, archery, the waltz, dime novels, food, and clothing of the various eras I write in. I can tell you the correct way to address a duke and the different positions men rode driving cattle to market. My recent Lawmen of the West series made for uncovering some fascinating facts, though!
For Ballad Beauty, I visited the Texas Rangers Hall of Fame Museum in Waco, Texas (after a stop at Magnolia Bakery, of course). I viewed different kinds of weapons and uniforms on display and recorded the oath each potential Ranger took. I also researched Irish ballads for this romance, as the heroine was tracking a treasure her Irish father had hidden. He provided clues to its location using songs he sang to her as a child.
Blind Faith had me studying bullet wounds and blindness, which my US marshal suffered during a mission to rescue a kidnapped senator and his son, while I delved into 19th-century painting since my heroine was a landscape artist. I like to think she was just as talented as Thomas Moran, a famous artist who often painted the Rocky Mountains during that timeframe.
In Love and the Lawman, my heroine moved west to begin a newspaper in Colorado, and so I had to discover what printing presses were like, as well as the other equipment she would need to get her newspaper up and running. She also was invited to quilt with the ladies of my imaginary town of Silver Bluff, and I visited a quilting museum in Oregon to see quilts with names such as Jacob's Ladder, Rolling Stars, and Crown of Thornes.
Runaway Hearts had me researching train timetables so I would know how long it would take to get an opera troupe all the way from New York to Colorado. Opera, you say? In the American Old West?
Come to find out, opera houses became quite popular after the Civil War! With the growth of rail lines, it made travel much easier. Colorado, in particular, built several opera houses, the first grand opera house being built in Pueblo, with others following in Leadville, Central City, and Denver.
These opera houses really did host operas, as well as other cultural activities from plays and concerts to lectures given by the likes of Charles Dickens and Mark Twain. Opera houses also served as community halls for events such town meetings.
In Runaway Hearts, I have my hero, Rye Callahan, guarding a European opera diva. He goes undercover and becomes a member of the opera troupe, doing everything from painting scenery to locating and placing props for a performance. I was able to create my own opera house in Denver, basing it on several I had found in my research, combining the best of them. While I have never attended an opera, I found a wealth of information on operas being performed in the Old West at that time.
I think historical romance readers like a dash of facts regarding the era a book is set in because it adds that air of verisimilitude, lending authenticity to the story. I strive to sprinkle in a few fun facts with every romance I write!
Upcoming News
My Lawmen of the West series just concluded in September. It consists of four standalone western historical romances, featuring heroes of the American West in various law enforcement positions and the strong heroines who bring love into their lives. https://www.amazon.com/dp/B08WVVBH48
Runaway Hearts (Pinkerton detective)
Blind Faith (US marshal)
Love and the Lawman (sheriff)
Ballad Beauty (Texas Ranger)
My current Regency historical series is Dukes Done Wrong. The first two books are currently available, while tomorrow's release is the third in the series. The final two books will release in October and November.
Discouraging the Duke
Deflecting the Duke
Disrupting the Duke (Get it tomorrow only for 99 cents!)
Delighting the Duke
Destiny with a Duke
My Sagebrush Brides are on preorder now. They feature unusual women in the American West and the men attractive to them—including a fish out of water story with an English playwright!
A Game of Chance
Written in the Cards
Outlaw Muse
I also have two novellas appearing in collections this fall. Both are on preorder now. Upon a Midnight Dreary features my Bridge to Love, where a Regency couple tries to help two Medieval ghosts find happiness ). Star of Wonder features my 12 Days of Love, which is based upon The 12 Days of Christmas.
Happy Reading!
Lawmen of the West Book 4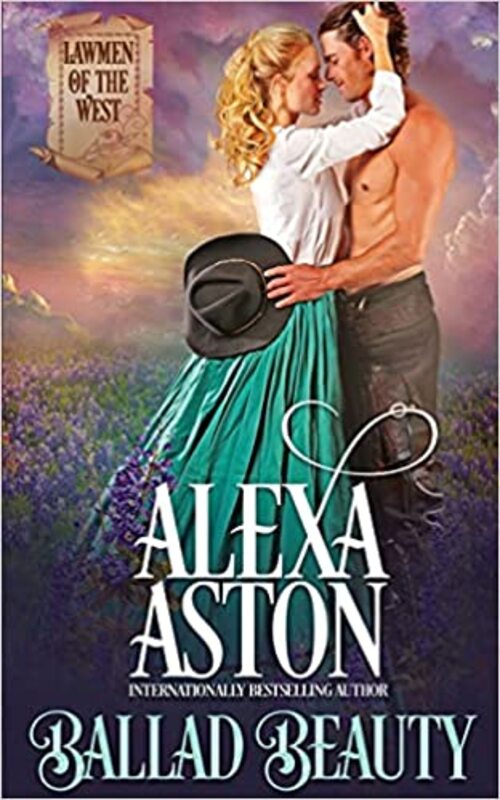 A lawman chasing down the man who almost charmed him into a life of crime.
An abandoned daughter finally reuniting with her beloved father.
Two individuals seeking the same man—for very different reason...
After ten years apart, Boston schoolmarm Jenny McShanahan receives a letter from her father that instructs her to join him in Texas. She has no idea that he's become Famous Sam McShan, the Robin Hood of the West. She arrives to find Sam already gone, but he left instructions for Jenny to hire a guide and rendezvous with him in Nevada.
Texas Ranger Noah Daniel Webster knows Sam personally because Noah's father—Pistol Pete Webber—was Sam's longtime partner in crime. When Pete is killed during their last big score, Noah requests the assignment to bring Sam to justice. Going undercover, he volunteers to act as Jenny's escort across the dangerous prairie, using her to track her outlaw father's location.
As they journey through rough country, love blossoms—but Noah knows the second he arrests Sam, his betrayal will kill Jenny's love for him. Should the lawman do his duty as a Ranger, or should he let love rule? The choice Noah makes will change their lives forever.
Romance Western | Romance Historical [Dragonblade Publishing, On Sale: September 14, 2021, e-Book, ISBN: 9781648391163 / ]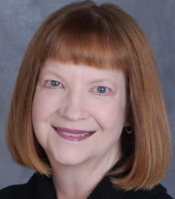 Where Love and History Collide
Award-winning, internationally bestselling author Alexa Aston lives with her husband in a Dallas suburb, where she eats her fair share of dark chocolate and plots out stories while she walks every morning. She loves reading, watching movies, and attending sporting events when she's not watching Survivor, The Crown, or The Great British Baking Show.
A former history teacher, Alexa's historical romances are set during the Regency, Medieval, and American Old West Eras—where she brings to life loveable rogues, dashing knights, and rugged cowboys and lawmen. She also writes contemporary romances which are light and flirty and sometimes contain a bit of suspense.
No comments posted.