Readers often ask me what inspires the romances I write. Sometimes, I draw from a certain historical event for my historical romances. Other times, I take things that motivate my characters, weaving in their goals, and that anchors a story's plot and conflict.
For my current Maple Cove small-town contemporary series, I drew inspiration from my trip to the Oregon coast last summer. I stayed in Seaside, where practically everyone in town goes down to the beach each night to watch the spectacular sunsets. We did day trips to nearby coastal towns such as Cannon Beach, where we saw the famous Haystack Rock, and Ecola Beach State Park, where we hiked near the Cape Meares lighthouse. A huge hit was our tour of Tillamook Creamery, where we saw various cheeses being produced and ate grilled cheese sandwiches & ice cream at the end.
I enjoyed the laidback feel and the rugged beauty of the Oregon coast and decided to create my own town there. In my research, I discovered five trees grow well along the coast and surrounding towns, one of them being the Oregon (or bigleaf) maple. I'd also seen several coves as we walked along various beaches and decided to marry the two—thus, the coastal town of Maple Cove was born!
Maple Cove, like my Hollywood Name Game series, is about the family you choose. Maple Cove features friends who find their soulmates and thanks to those connections, new friends are pulled into their "family" circle.
I enjoyed incorporating the coastal vibe of Oregon, infusing it into Maple Cove, which residents call The Cove. Book 1, Another Chance at Love, has its couple (Dylan & Willow) draw others into their orbit, often celebrating at highly competitive Game Nights, where the winners receive their favorite sweets from Buttercup Bakery, owned by pastry chef Ainsley (whom I match with Jackson in Book 3's Coming Home).
I tried to recreate the feel of the small coastal towns in Oregon, with the funky little places to eat, as well as the unique shops. Ainsley's cousin Rylie operates the town's antique store. Dylan's best friend Carter is a local firefighter. Gage, who was in the military, holds fitness classes in scenic places around The Cove. I researched hiking trails in the area and SUP—standup paddleboarding—and incorporate those elements into Maple Cove.
I had to bring new people to The Cove for romances to heat up, including Willow's two college roommates, Tenley & Sloane. Tenley comes from the world of PR in NYC. Sloane is an award-winning, international journalist. Both women come to The Cove to heal after traumatic events in their lives—and find love. Hey, it IS a romance series!
Finding Home, the final book in the series, released yesterday. It features Gage & Sloane. Sloane has reported on stories from all corners of the globe but has tired of her nomadic life, especially seeing Tenley and Willow settled in The Cove, happily married. When she is kidnapped by an African warlord, something in her breaks—and she comes to Maple Cove to find herself again.
Gage, a former Navy SEAL, lost too many close friends in his unit. He's left the military and found solace—and a strong group of friends—in Maple Cove. These two damaged souls shed their emotional baggage and discover that love is the most healing power of all.
Maple Cove is my first small-town romance series. I had a terrific time creating the residents for my heroes & heroines to interact with. Familiar faces pop up in each book—the local realtor, diner owner, and contractor, to name a few. Although each book reads as a standalone, I think reading the series in order lends itself to a richer reader experience.
Hope you'll enjoy reading the love story between Gage & Nash in Finding Home and that you'll try the other romances set in Maple Cove! The entire series is available in Kindle Unlimited.
Maple Cove #5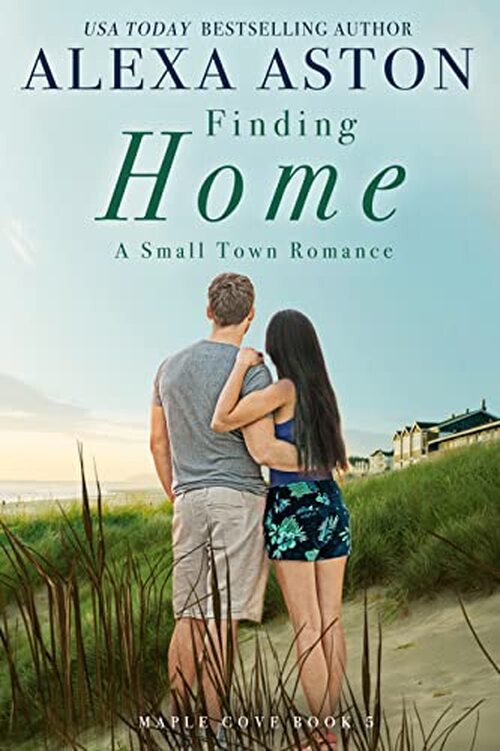 A Small Town Romance
Welcome to the new world from USA Today bestselling author Alexa Aston—Maple Cove—a small town on the Oregon Coast where romance is heating up!
A journalist at a turning point in her career. An ex-Navy SEAL who has spent his entire life alone. An unlikely friendship which develops into a scorching-hot romance . . .
International correspondent Sloane Anderson has reported from all corners of the globe but is tiring of her nomadic life hopscotching the globe, especially since her closest friends have married and soon plan to start families. When she freed after being kidnapped by an African warlord, she is ready to change her lifestyle.
Loner Gage Nelson bounced around the foster care system until he aged out and joined the Navy, earning a spot on one of its elite SEAL teams. Having lost too many unit members, Gage leaves the military and lands in Maple Cove, where he is a fitness trainer. He has also found a close-knit group of friends and longs for more in his personal life.
When Sloane comes to town, she and Gage experience an instant connection. He helps her learn how to deal with her recent panic attacks, and their friendship moves into a physical relationship.
Will two damaged souls be able to shed the emotional baggage they carry and start a new life together—or will the demons that plague them both put up a roadblock that even love can't conquer?
Find the answer in Finding Home, Book 5 in Maple Cove.
Each book in this contemporary small town romance series is a standalone story that can be enjoyed out of order.
Romance Contemporary [Oliver-Heber Books, On Sale: September 20, 2022, e-Book, ISBN: 9781648392900 / ]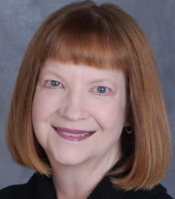 Where Love and History Collide
Award-winning, internationally bestselling author Alexa Aston lives with her husband in a Dallas suburb, where she eats her fair share of dark chocolate and plots out stories while she walks every morning. She loves reading, watching movies, and attending sporting events when she's not watching Survivor, The Crown, or The Great British Baking Show.
A former history teacher, Alexa's historical romances are set during the Regency, Medieval, and American Old West Eras—where she brings to life loveable rogues, dashing knights, and rugged cowboys and lawmen. She also writes contemporary romances which are light and flirty and sometimes contain a bit of suspense.
No comments posted.