"How about we get a couple of pictures of you two together?" A photographer waved them closer.
With each new pose, her awareness of Travis King grew to an alarming level. Little details. The mole on the side of his neck. The scent of spearmint on his breath. One especially long curl that hung onto his forehead. Like a blond Superman. He had a slight bump in his nose. His hand was warm against her back. The gravel timbre of his voice. The more he smiled, the more she wanted to grab him and… Push him far, far away.
She didn't exactly push him, but she made sure to put space between them just as soon as the pictures wrapped up. With a smile and a wave, she was out of the press room… She wasn't exactly sure where she was going—only that she needed to get Travis out of her head.
She glanced at the sign on the wall, turned, and headed for the dressing rooms. If Bree was there, she'd change and attempt a quick exit.
"Loretta." Travis called out.
No. At this point, there was nothing left to say. Don't look back.
"Hold up." He was getting closer—his voice was getting closer.
Pretend you don't hear him. Keep moving. But she glanced back. What are you doing?
"Please." The corner of his mouth kicked up. Now, he was going to be charming? Why? There is nothing left to say. "It won't take long."
Fine. In spite of her worst fears, he hadn't let her down… If anything, he'd kept her on her own two feet. Even if his motivation was questionable, he had helped her do what needed to be done. A few more minutes wouldn't hurt anything. She slowed, then came to a stop—waiting for him to reach her before she asked, "What?"
He chuckled. "I wanted to make sure you were…okay?"
It wasn't an unreasonable question. Less than ten minutes ago, she'd nearly torn off the sleeve of his tuxedo. "I'm okay." Easy enough. "So, we're good?"
He shook his head. "No."
She waited, arms crossed, staring him down. Now he'd reveal his true colors, she could go back to hating him, and there be no loose ends.
But the minute she crossed her arms, his gaze shifted. To her dress. More specifically, her chest. With her arms crossed and the roll of tape securing her chest, she'd just presented him with an alarming amount of cleavage.
If he clenched his jaw any tighter, he might break a tooth.
She wanted to be angry—offended even. Instead, she felt empowered.
He cleared his throat. "I wanted to clear something up." He sounded angry.
She uncrossed her arms. This should be interesting. "Go ahead." She was curious in spite of herself.
His locked with hers. Travis King was angry. "I don't know where you're getting your information but I've been sober for eleven months and twenty-eight days." He broke off, stepping closer. "It's hard work. Work I take seriously. In this industry? You have no idea. I guess that's why I'm wondering what gives you the right to say otherwise?"
His declaration of sobriety had been a surprise. So had the very specific lie about the length of his sobriety. What is he hoping to gain? "I saw you." She lowered her voice, wondering why he'd choose to have this conversation here. "In the recording studio. Not just drinking but taking pills, too."
"That's what you saw?" He ran his fingers through his hair and those blue-green eyes narrowed. "You don't know what you're talking about." His smile was tight.
"No? I saw you." She was beyond infuriated at this point. "You're denying it?" She'd expected him to lie about it—all of it. Why, then, was she so upset? Travis King was everything she'd expected. Charming, entitled, talented, deceitful, and more handsome than any man should be. It didn't make sense for her to be so…so disappointed.
Travis was at a loss. Pissed off, turned on, and generally frustrated. One minute she was holding onto him like her life depended on it, the next she was spitting fire and braced to fight—like now.
"You want me to deny what you think you saw? To explain myself to you?" He stepped closer, lowering his voice. "Someone who doesn't like me, doesn't know me, but is all too willing to accept the worst." He shook his head. "Why the hell would I do that?" Why the hell was I standing here, arguing with her? His gaze swept over her face. Those topaz eyes were blazing—at him. But that's not what derailed him. It was her mouth. Full, red lips. Lips parted just enough to make him forget whatever else he'd planned to say.
Not that she'd offered up anything else. Instead, she kept staring at him—flushed and breathing hard and so damn beautiful he ached to touch her. To pull her close and taste that mouth…
***
Excerpted from Country Music Cowboy by Sasha Summers. © 2021 by Sasha Summers. Used with permission of the publisher, Sourcebooks Casablanca, an imprint of Sourcebooks, Inc. All rights reserved.
Kings of Country #3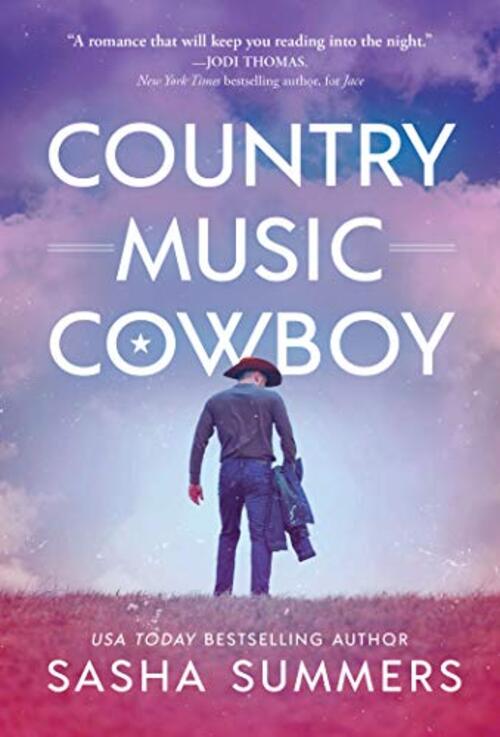 What's a country music star to do when his world is falling apart around him? Can a new singing partner help him cowboy up and find his way back home?
According to his record label, Travis King's drinking and partying has to stop. Or else... Image rebranding means joining AA and singing opposite one of the industry's rising stars at an upcoming awards show. It wouldn't be so bad if Loretta Gram wasn't cold as ice. No matter how hard he turns on the charm, she won't give him a break. It looks like this cowboy has finally met his match.
Loretta is still grieving the death of her original singing partner, and she doesn't have it in her to deal with playboy Travis King. But her career is all she has, so if singing with the Three Kings is what she needs, she'll do it. Loretta isn't as cold as she lets on, but she's had more than her share of heartache. When she finally shows Travis who she is, he knows he'd do anything to be her forever cowboy.
Praise for Sasha's Summer's contemporary cowboy romances:
"A hot romance and a fast galloping plot."—Jodi Thomas, New York Times bestselling author, for Jace
"The combination of romantic and familial drama in this behind-the-scenes glimpse into the country music world is sure to have readers coming back for more."—Publishers Weekly
Romance Contemporary [Sourcebooks Casablanca, On Sale: August 31, 2021, Mass Market Paperback / e-Book, ISBN: 9781492688624 / eISBN: 9781492688631]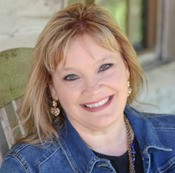 Passionate stories for passionate readers
Sasha Summers grew up surrounded by books. Her passions have always been storytelling, romance and travel–passions she uses when writing. Now a best-selling and award winning-author, Sasha continues to fall a little in love with each hero she writes. From easy-on-the-eyes cowboy, sexy alpha-male werewolves, to heroes of truly mythic proportions, she believes that everyone should have their happy ending–in fiction and real life.
Sasha lives in the suburbs of the Texas Hill country with her amazing and supportive family and her beloved grumpy cat, Gerard, The Feline Overlord. She looks forward to hearing from fans and hopes you'll visit her online. Her social media links are at the top of the page.
4 comments posted.