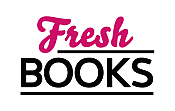 October ushers in great books with holiday themes!
Sasha Summers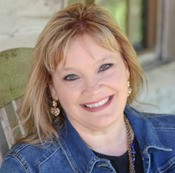 Blogging at Fresh Fiction
Sasha Summers | Exclusive Excerpt: COUNTRY MUSIC COWBOY
August 27, 2021
"How about we get a couple of pictures of you two together?" A photographer waved them closer. With each new Read More...
Sasha Summers | My Top Five Favorite Country Music Artists
January 26, 2021
While I was writing SONG FOR A COWBOY (the whole Kings of Country Read More...
Sasha Summers | Author-Reader Match: JACE
March 31, 2020
Instead of trying to find your perfect match in a dating app, we bring you the "Author-ReaderMatch" where we Read More...
Sasha Summers | My Favorite Excerpt
January 11, 2013
I think it's safe to say that most writers fall for their hero. Makes sense, right? When we write, we tend to play up Read More...
Sasha Summers grew up surrounded by books. Her passions have always been storytelling, romance and travel–passions she uses when writing. Now a best-selling and award winning-author, Sasha continues to fall a little in love with each hero she writes. From easy-on-the-eyes cowboy, sexy alpha-male werewolves, to heroes of truly mythic proportions, she believes that everyone should have their happy ending–in fiction and real life.
Sasha lives in the suburbs of the Texas Hill country with her amazing and supportive family and her beloved grumpy cat, Gerard, The Feline Overlord. She looks forward to hearing from fans and hopes you'll visit her online. Her social media links are at the top of the page.
Log In to see more information about Sasha Summers
Log in or register now!
Series
Boones of Texas | Red Carpet series | Blood Moon Brotherhood | Kings of Country
Books:
The Wrong Cowboy, January 2022
Mass Market Paperback / e-Book
The Rebel Cowboy's Baby, September 2021
The Cowboys of Garrison, Texas #1
e-Book
Country Music Cowboy, September 2021
Kings of Country #3
Mass Market Paperback / e-Book
Their Rancher Protector, August 2021
Texas Cowboys & K-9s #2
Mass Market Paperback / e-Book
Song for a Cowboy, January 2021
Kings of Country #2
Mass Market Paperback / e-Book
Christmas Actually, December 2020
e-Book
Accidentally Family, June 2020
Mass Market Paperback / e-Book
Jace, April 2020
Kings of Country #1
Mass Market Paperback / e-Book / audiobook
Protecting the Wolf's Mate, November 2019
Blood Moon Brotherhood #3
Paperback / e-Book
Home on the Ranch: Texas Wedding, March 2019
The Boones of Texas
Paperback / e-Book
Her Cowboy's Triplets, May 2018
The Boones of Texas #6
Mass Market Paperback / e-Book
Cowboy Lullaby, January 2018
The Boones of Texas #5
Mass Market Paperback / e-Book
Rescued by the Wolf, August 2017
Blood Moon Brotherhood #2
Paperback / e-Book
A Son for the Cowboy, July 2017
The Boones of Texas #4
Paperback / e-Book
Falling for the Billionaire Wolf and His Baby, May 2017
Blood Moon Brotherhood #1
e-Book
A Cowboy to Call Daddy, April 2017
The Boones of Texas #3
Paperback / e-Book
Christmas in His Bed, October 2016
Paperback / e-Book
Courted by the Cowboy, August 2016
The Boones of Texas #2
Paperback / e-Book
Seducing the Best Man, April 2016
Wild Wedding Nights
Paperback / e-Book
Twins for the Rebel Cowboy, January 2016
The Boones of Texas #1
Paperback / e-Book
Cowboys and Kisses, January 2014
Teens of Black Falls, Texas Volume 1
Paperback
You are Invited, September 2013
Red Carpet #2
e-Book
Hollywood Homecoming, September 2013
Red Carpet #3
e-Book
For the Love of Hades, January 2013
Paperback / e-Book
Hollywood Holiday, December 2012
Red Carpet Series #2
e-Book
Galileo's Holiday, December 2012
e-Book
Hollywood Ever After, July 2012
Red Carpet #1
e-Book
Medusa, A Love Story, May 2012
Loves of Olympus #1
Paperback / e-Book