Wow, what an incredible week of fabulous books by wonderful authors, awesome giveaways, and great giveaways! Our Summer BBQ Recipe Roundup wraps up today with DESSERT! We'll also learn more about Michelle Hazen's BREATHE THE SKY, set in the Mojave Desert. Don't forget—you can catch up on this week's recipe roundup at the links below, and have chances to win books by commenting on those posts, too. Thank you for following along all week! We'll be back with another recipe roundup in the Fall!
Day 1, an appetizer with Lynn Austin:
Day 2, a main course with Dylann Crush:
Day 3, a side dish with Elise Hooper:
Day 4, a bread recipe with Vanessa Riley:
Day 5, a dessert with Michelle Hazen:
***
In BREATHE THE SKY, Mari is a wildlife biologist, taking jobs deep in the Mohave Desert to hide from an ex-husband who won't take divorce for an answer. She keeps to herself, scooping endangered species out of harm's way on construction sites. Until she gets assigned to Jack Wyatt, the grouchy construction foreman who is the terror of all the other biologists. But he meets his match in Mari--the soft-spoken biologist won't give an inch when it comes to protecting the animals she loves.
Mari uses her solar-oven-baked hazelnut brownies on Jack the same way you'd use food to coax a wild animal to trust you. One brownie at a time, she quiets his growl until he's saving animals right along next to her and the two become unlikely friends.
These delicious hazelnut brownies are certain to make you plenty of new friends as well, if you show up with dessert to your next summer barbecue. Guaranteed to tame the most prickly of construction workers. Enjoy!
Mari's Nutella Brownies
Ingredients
1/3 cup (5Tbsp) unsalted butter, softened to room temperature
½ cup packed light brown sugar
2 eggs
2 teaspoon pure vanilla extract
1 and ¼ cup Nutella, divided
½ teaspoon salt
¾ cup flour
1 tsp espresso powder or Starbucks Via (optional)
Optional: ¾ cup semi-sweet chocolate chips
Optional: coarse ground sea salt, for topping
Preheat oven to 350F. Line the bottom and sides of an 8-inch or 9-inch square baking pan with aluminum foil or parchment, leaving an overhang on all sides to easily lift the brownies out of the pan when cool. If using a 9-inch pan, the baking time will be a few minutes less
With a handheld or stand mixer, beat the butter on high speed until smooth and creamy, about 1 minute. Add the brown sugar and beat on high speed for 1-2 minutes until creamed. With the mixer running on low speed, add the eggs and vanilla extract and espresso powder.
Beat on medium-high speed until combined, then beat in 1 cup Nutella and salt. Mix until smooth and fluffy. Scrape down the sides and up the bottom of the bowl as needed. With the mixer running on low speed, add the flour, mixing just until combined. Do not overmix. If using chocolate chips, gently fold them in.
Pour the batter into prepared baking pan. Drop teaspoonfuls of the remaining 1/4 cup Nutella on top. Using a knife, swirl the Nutella into the batter. Top with a sprinkle of sea salt.
Bake the brownies for 32-36 minutes. Keep your eye on them and test with a toothpick to determine doneness. If the toothpick comes out with only a couple moist crumbs, the brownies are done.
-Recipe adapted from original on Sally's Baking Addiction.
CLICK HERE TO ENTER: Do you have a favorite ice cream or popsicle flavor? Answer with your flavor of choice for a chance to win a copy of BREATHE THE SKY by Michelle Hazen. US and Canada only--Best of Luck!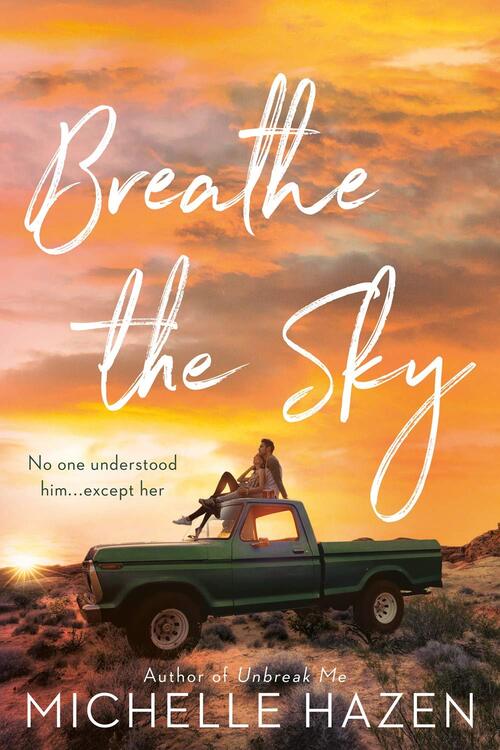 Mari Tucker is a wildlife biologist who scoops bunnies and endangered tortoises out of harm's way on construction sites. Still haunted by her past, she takes the most remote jobs in the Mojave Desert to avoid people and hide from her ex. It's a simple, quiet life filled with sweet animals and solar-powered baking until she ends up assigned to Jack Wyatt's crew.
Construction foreman Jack Wyatt's loud, foul-mouthed temper keeps even the most rugged of men on his crew in line. No mistake is overlooked, because out in the desert it could mean life or death. In his opinion, the job site is no place for sensitive biologists, especially one as shy as Mari. But instead of wilting from the heat and hard work, Mari wins over Jack and his crew one homemade brownie at a time.
Jack and Mari find a comfortable rhythm, building a friendship that's rare for both of them. After Jack's rocky childhood, they have more in common than they'd imagined. But even the Mojave sun can't chase away the shadows when the past is determined to track them down…
Romance Western [Berkley, On Sale: August 18, 2020, Trade Size / e-Book, ISBN: 9781984803313 / ]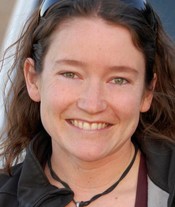 Michelle Hazen is a nomad with a writing problem. Years ago, she and her husband ducked out of the 9 to 5 world and moved into their truck. As a result, she wrote most of her books with solar power in odd places, including a bus in Thailand, a golf cart in a sandstorm, and a beach in Honduras. Currently, she's addicted to The Walking Dead, hiking, and Tillamook cheese.
No comments posted.