"What is that?"
He stepped closer, and the pungent odor of poop hit him like a gust of rancid wind. He gagged, pointing to the baby's back and trying to speak at the same time. But all that came out was dry heaves.
"What?" Aurelia lifted her hand, and the mess was on her forearm, her shirt, and the front of the baby's legs. "Gross! Help me!" She held the wailing baby away from her body as if it were a ticking time bomb.
Ben pulled off his shirt, answering Aurelia's perplexed expression with, "I'm not getting that on my shirt." He reached for the baby, holding his breath.
She shoved the baby into his hands, and he held her away from his body, trying to get his dry heaves under control. Aurelia tore her shirt over her head--drawing Ben's attention and immediately remedying his gags. He had a screaming baby in his hands and his eyes were riveted to Aurelia's breasts, which were practically popping out of a sexy lace bra.
"What are you doing, Rels? This isn't exactly the best time to try to turn me on."
She shot him a death glare, using the shirt to wipe her arms and hands. "It's all over me!"
"You keep doing that and you'll have more than poop all over you," he warned, earning another glare. "Get the scissors from the kitchen and cut her clothes off."
Aurelia darted into the kitchen. She returned seconds later and quickly and carefully cut off the baby's poop-covered clothes. Then she ran to the kitchen to throw them away.
Ben looked past the screaming baby at Aurelia as she ran back into the room. "Take her. I don't want to drop her."
"Let me get something to wrap her in so we can change her." She looked around the living room.
"Use my shirt!"
"But you just said you didn't want to get sh--"
"Do it!"
She grabbed his shirt and wrapped it around the baby, who was still screaming bloody murder.
He remembered how the baby had quieted when she'd fed her and said, "I'll get a bottle."
"Ben! Focus," she said, bouncing the baby in her arms. "She doesn't need to eat. She has poop all over her. She needs to be changed."
"Okay. I got diapers." He dug through the bags, found the diapers and wipes, and held them up like prizes. "Got them!"
Aurelia knelt to lay the baby on the floor.
"Wait. That's too hard. She'll hate it." He grabbed the blankets from the basket, holding his breath as he folded the dirty parts inside and then laid them on the floor. "Put her on that."
Aurelia placed her on the blankets, and B's eyes slammed shut with a louder, shriller wail. Her tiny arms shot straight up, hands fisted, and her cry tapered to silence, the same frightening way it had earlier. Ben's heart stopped. The hell with the poop. He scooped B into his arms and put her on his chest as another cry sounded. Thank God.
"Ben! What are you doing?"
"Change her like this. I don't want her to stop breathing, and she's so unhappy. Just do it, please."
"Then take her in the kitchen in case this stuff drips."
He followed her into the kitchen, holding B against his hammering heart, floored that his skyrocketing pulse wasn't due solely to Aurelia traipsing around in a skimpy bra.
As Aurelia peeled off the diaper, Ben pressed his lips to the baby's head and tried to soothe her. "It's okay. We're going to get that nasty diaper off you. Shh, sweetheart. We've got you. You're okay." As he said the words, he knew they were true. They did have her, and he'd make damn sure she was okay.
"Can you stop bouncing her?" Aurelia asked as she tossed the diaper into the trash.
"I didn't know I was."
He stood stock-still, and Aurelia used what seemed like dozens of baby wipes to clean her up.
"Holding her isn't so hard," he said. "As long as you support her head. She's like a floppy doll. How old are babies before they can hold their heads up?" Her tiny fingers clung to him, and his protective urges surged. He pressed his lips to her head again. "We have to watch out for her, Rels. She's so small, and she has no one else."
He glanced at Aurelia and realized she was staring at him with a soft, unfamiliar gaze. In the next second the unmistakable look of desire darkened her beautiful eyes. The temperature around them spiked, and she quickly shifted her eyes away. Holy hell. He wanted more of that heat, that connection.
Testing the Ben-and-Aurelia waters, he said, "If I'd known baby poop was a turn-on, I'd have rented a baby."
"Shut up. All guys look hotter with their strong arms holding a tiny baby."
"Good to know you like my arms. You should see my--"
She silenced him with another glare, and he chuckled.
"Sorry. I'm making a mental note . . . 'How to get Aurelia naked. Step one, rent a baby. Step two, make its diaper explode.'"
(C) Melissa Foster, Montlake Romance, 2019
***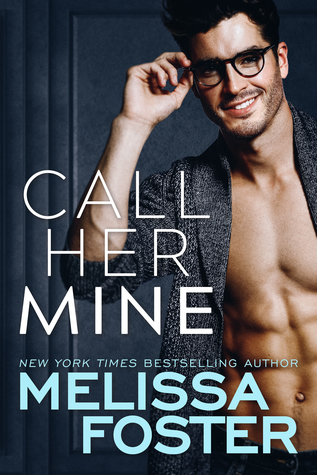 Two besties and a baby make for an instafamily and a
surprising romance in a delightful series by Melissa Foster,
the New York Times bestselling author of the Sugar Lake
novels.
Ben Dalton has always been honest, except where his heart is
concerned. He's been in love with his best friend—saucy,
smart-mouthed Aurelia Stark—forever. But Ben's a planner,
and timing has never been on his side. When he finally
decides to make his move, Aurelia beats him to the punch
with a move of her own—to a different town.
Aurelia loves her new life in the charming town of Harmony
Pointe. She has a great apartment and her very own
bookstore, and best of all, the sinfully hot,
commitment-phobic friend she's crushed on for years is no
longer just around the corner. Maybe she'll finally be able
to leave her unrequited love behind and move on.
But when a baby is left on Ben's front porch—a baby that is
presumably his—Aurelia is there for him. Neither one knows
the first thing about babies, but how hard can it be? Ben
and Aurelia are catapulted into a world of love, laughter,
and tracking down the baby mama, and it might even add up to
a very happily ever after… just not one either of them expects.
Romance Contemporary [Montlake Romance, On Sale: August 13, 2019, Paperback / e-Book, ISBN: 9781542007382 / ]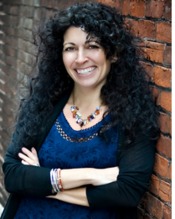 Melissa Foster is a New York Times & USA Today bestselling and award-winning author. She writes sexy and heartwarming contemporary romance and women's fiction with emotionally compelling characters that stay with you long after you turn the last page. Melissa's emotional journeys are lovingly erotic and always family oriented, the perfect beach reads for contemporary romance and women's fiction lovers who enjoy reading about loyal, wealthy heroes and smart, sassy heroines with complex relatable issues.
Melissa also writes sweet romance under the pen name, Addison Cole.
Melissa enjoys chatting with readers and book clubs. Send her an email invitation to your next event!
1 comment posted.