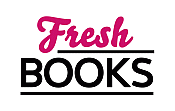 Hot Hot reads in August
Melissa Foster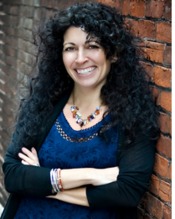 Blogging at Fresh Fiction
Melissa Foster | Author-Reader Match: CRAZY, WICKED LOVE
April 1, 2022
Instead of trying to find your perfect match in a dating app, we bring you the "Author-Reader Match" where we introduce Read More...
Melissa Foster | Exclusive Excerpt: CALL HER MINE
August 13, 2019
"What is that?" He stepped closer, and the pungent odor of poop hit him like a gust of Read More...
Author/Reader Match - Melissa Foster
September 12, 2017
Writes: Sinfully sexy contemporary romances with tons of humor and heart. My heroes, like Zane Walker, in my newest release, Read More...
Melissa Foster | Making Your Dream A Reality
February 24, 2015
Snow was falling outside the window, my two young boys were sleeping upstairs, and these images came to me like a recurring dream; a mother Read More...
Melissa Foster | Ten Surprises About Being An Author
January 21, 2015
Writing is an interesting career. We authors spend many hours with our computer, often times with little to no adult interaction (thank goodness for social Read More...
Melissa Foster | An Acrostic Answers the Question All Authors Have...
December 21, 2011
I sat down to write an article, and I thought...what's more fun, a serious article about writing or an acrostic that can tell Read More...
Melissa Foster | A Writer's View
June 17, 2011
I was talking with my husband the other day about how children say they are "bored" when they're at an event that they don Read More...
Pseudonym: Addison Cole.

Melissa Foster is a New York Times & USA Today bestselling and award-winning author. She writes sexy and heartwarming contemporary romance and women's fiction with emotionally compelling characters that stay with you long after you turn the last page. Melissa's emotional journeys are lovingly erotic and always family oriented, the perfect beach reads for contemporary romance and women's fiction lovers who enjoy reading about loyal, wealthy heroes and smart, sassy heroines with complex relatable issues. Melissa also writes sweet romance under the pen name, Addison Cole. Melissa enjoys chatting with readers and book clubs. Send her an email invitation to your next event!
Log In to see more information about Melissa Foster
Log in or register now!
Series
Harborside Nights | Love in Bloom: Snow Sisters | Love in Bloom: The Bradens | Love in Bloom: The Remingtons | Love in Bloom: Seaside Summers | Love On Rockwell Island | Immortals After Dark | Wild Boys After Dark | Sugar Lake | Love in Bloom: The Ryders | Love in Bloom: The Bradens at Peaceful Harbor | The Whiskeys | Bad Boys After Dark | Love in Bloom: The Bradens and Montgomerys | Harmony Pointe | Bradens and Montgomerys: Pleasant Hill - Oak Falls | Bayside Summers - Foster | Silver Harbor | The Wickeds | The Steeles at Silver Island
Books:
Always Her Love, October 2022
The Steeles at Silver Island #4
Paperback / e-Book
The Trouble with Whiskey:Dare Whiskey, August 2022
The Whiskeys: Dark Knights at Redemption Ranch #1
Paperback / e-Book
Then Came Love: Jax Braden, May 2022
The Bradens & Montgomerys: Pleasant Hill - Oak Falls Book #9
Paperback / e-Book
Maybe We Won't, May 2022
Silver Harbor #3
Paperback / e-Book
Crazy, Wicked Love, April 2022
The Wickeds: Dark Knights at Bayside #3
Paperback / e-Book
Caught by Love, December 2021
The Steeles at Silver Island #3
Paperback / e-Book
Maybe We Should, November 2021
Silver Harbor #2
Trade Size / e-Book
Running on Diesel, September 2021
The Whiskeys: Dark Knights at Peaceful Harbor #9
Paperback / e-Book
Sweet, Sexy Heart, August 2021
The Bradens & Montgomerys (Pleasant Hill - Oak Falls) , #8
Paperback / e-Book / audiobook
The Wicked Aftermath, June 2021
The Wickeds: Dark Knights at Bayside #2
Paperback / e-Book
Maybe We Will, May 2021
Silver Harbor #1
Trade Size / e-Book
My True Love, April 2021
The Steeles at Silver Island
Paperback / e-Book
Hot For Love, February 2021
The Bradens & Montgomerys: Pleasant Hill - Oak #7Falls
Paperback / e-Book
Wild Boys After Dark Boxed Set, February 2021
Melissa Foster's Steamy Contemporary Romance Boxed Sets
e-Book
In for a Penny, December 2020
The Whiskeys: Dark Knights at Peaceful
Paperback / e-Book
The Gritty Truth, October 2020
The Whiskeys: Dark Knights at Peaceful Harbor #7
Paperback / e-Book
Tempted by Love, September 2020
Steeles at Silver Island #1
Paperback / e-Book
Searching for Love, August 2020
The Bradens & Montgomerys Pleasant Hill -Oak Falls #6
Hardcover / e-Book
A Little Bit Wicked, June 2020
The Wickeds: Dark Knights at Bayside
Paperback / e-Book
She Loves Me, May 2020
Harmony Pointe #3
Trade Size / e-Book
Bayside Fantasies, March 2020
Paperback / e-Book
Making You Mine, February 2020
(The Bradens & Montgomerys (Pleasant Hill - Oak Falls)
e-Book
This is Love, December 2019
Harmony Pointe #2
Paperback / e-Book
Taming My Whiskey, November 2019
e-Book
Bayside Romance, September 2019
Bayside Summers #5
Paperback / e-Book
Call Her Mine, August 2019
Harmony Pointe #1
e-Book
Call Her Mine, August 2019
Harmony Pointe #1
Paperback / e-Book
Wild, Crazy Hearts, June 2019
Bradens & Montgomerys: Pleasant Hill - Oak Falls #4
e-Book
Seaside Serenade, May 2019
Seaside Summers #9
e-Book
Mad About Moon, April 2019
The Whiskeys #5
Paperback / e-Book
Bayside Escape, March 2019
Bayside Summers #4
e-Book
Trails of Love, January 2019
Love in Bloom: The Bradens and Montgomerys
e-Book
A Very Braden Christmas, December 2018
Love in Bloom: The Bradens at Weston, CO Series #11
Paperback / e-Book
Finding My Girl / Loving Talia, December 2018
Sugar Lake
e-Book
Wicked Whiskey Love, November 2018
Paperback / e-Book
Lovers at Heart, Reimagined, October 2018
Love in Bloom: The Bradens
e-Book
Love Like Ours, September 2018
Sugar Lake #3
e-Book
Bayside Heat, August 2018
Bayside Summers #3
e-Book
Anything For Love, July 2018
The Bradens and Montgomerys: Pleasant Hill - Oak Falls #2
e-Book
Love at Last, May 2018
Love in Bloom: The Bradens at Peaceful Harbor
Paperback / e-Book
Bad Boys After Dark: Brett, April 2018
e-Book
Embracing Her Heart, April 2018
Love in Bloom: The Bradens and Montgomerys Pleasant Hill #1
Paperback / e-Book
Driving Whiskey Wild, March 2018
The Whiskeys
e-Book
Bayside Passions, January 2018
Love in Bloom: Bayside Summers #2
e-Book
Only for You, December 2017
Sugar Lake #2
Paperback / e-Book
Thrill of Love, October 2017
Love in Bloom: The Bradens at Peaceful Harbor #6
e-Book
The Real Thing, September 2017
Sugar Lake
Paperback / e-Book
Swept into Love, August 2017
Love in Bloom: The Ryders #5
e-Book
Bad Boys After Dark: Carson, July 2017
e-Book
Bayside Desires, May 2017
Bayside Summers #1
e-Book
Truly, Madly, Whiskey, May 2017
The Whiskeys
e-Book
Story of Love (Josh & Riley's Wedding), March 2017
Lovers at Heart (Love in Bloom: The Bradens)
e-Book
Whisper of Love, March 2017
Love in Bloom: The Bradens at Peaceful Harbor #5
e-Book
Rescued by Love, January 2017
Love in Bloom, The Ryders #4
e-Book
Bad Boys After Dark: Dylan, January 2017
e-Book
Seaside Whispers, December 2016
Love in Bloom: Seaside Summers #8
Paperback / e-Book
Love in Bloom Adult Coloring Book, November 2016
Paperback
Tru Blue, November 2016
A dark, sexy standalone novel
e-Book
Tempting Tristan: A sexy standalone M/M romance, October 2016
e-Book
Crushing on Love, October 2016
Love in Bloom
e-Book
Seaside Lovers, August 2016
Love in Bloom: Seaside Summers #7
Paperback / e-Book
Chased by Love, August 2016
Love in Bloom: The Ryders
Paperback / e-Book
Bad Boys After Dark: Mick, July 2016
Bad Boys After Dark
Paperback / e-Book
Touched by Love, May 2016
Love in Bloom: The Remingtons
e-Book
Claimed by Love, April 2016
Love in Bloom, The Ryders #2
e-Book
River of Love, April 2016
Love in Bloom: The Bradens: Sam Braden
e-Book
Our New Love (A Short Story) Bradens Ever After, Jack and Savannah, March 2016
Love in Bloom
e-Book
Seaside Embrace, February 2016
Love in Bloom: Seaside Summers #6
Paperback / e-Book
Seaside Summers (Books 1-3, Boxed Set):, January 2016
Love in Bloom
e-Book
The Remingtons (Book 1-3, Boxed Set): Game of Love, Stroke of Love, Flames of Love, January 2016
Love in Bloom
e-Book
Surrender My Love, January 2016
Love in Bloom, The Bradens
e-Book
Wild Boys After Dark: Jackson, December 2015
After Dark #3
e-Book
Wild Boys After Dark: Cooper, December 2015
After Dark #4
e-Book
Daring Her Love: A Bradens Novella (1001 Dark Nights), December 2015
Love in Bloom, The Bradens
Paperback / e-Book
Seized by Love, November 2015
Love in Bloom: The Ryders
e-Book
Wild Boys After Dark: Logan, November 2015
After Dark #1
e-Book
Wild Boys After Dark: Heath, November 2015
After Dark #2
e-Book
The Bradens (Books 1-3 Boxed Set), October 2015
Love in Bloom: The Bradens
e-Book
Snow Sisters (Books 1-3 Boxed Set), October 2015
Love in Bloom: Snow Sisters
e-Book
Seaside Nights, August 2015
Love in Bloom: Seaside Summers #5
Paperback / e-Book
Promise My Love, August 2015
Love in Bloom: The Bradens: Rex & Jade, Wedding Novella
e-Book
Discovering Delilah, July 2015
Harborside Nights Series #2
e-Book
Healed by Love, June 2015
Love in Bloom: The Bradens (at Peaceful Harbor) #1
Paperback / e-Book
Catching Cassidy, May 2015
Harborside Nights #1
Paperback / e-Book
Love in Bloom Series Guide, May 2015
Love in Bloom Series Guide
Paperback / e-Book
Hunky Heroes of The Love in Bloom Series, April 2015
Love in Bloom Series
Paperback / e-Book
Crashing into Love, March 2015
Love in Bloom: The Bradens #12
Paperback / e-Book
Seaside Secrets, March 2015
Love in Bloom: Seaside Summers #4
Paperback / e-Book
Dreaming of Love, February 2015
Love in Bloom: The Bradens #11
Paperback / e-Book
Seaside Sunsets, January 2015
Love in Bloom: Seaside Summers #3
Paperback / e-Book
Seaside Hearts, November 2014
Love in Bloom: Seaside Summers #2
Paperback / e-Book
Flirting With Love, November 2014
Love in Bloom: The Bradens #10
Paperback / e-Book
Seaside Dreams, September 2014
Love in Bloom: Seaside Summers #1
Paperback / e-Book
Romancing My Love, September 2014
Love in Bloom: The Bradens #9
Paperback / e-Book
Fated for Love, July 2014
Love in Bloom: The Bradens #8
Paperback / e-Book
Taken by Love, June 2014
Love in Bloom: The Bradens #7
Paperback / e-Book
Slope of Love, May 2014
Love in Bloom: The Remingtons #4
Paperback / e-Book
Read, Write, Love, May 2014
Love in Bloom: The Remingtons #5
Paperback / e-Book
Flames of Love, April 2014
Love in Bloom: The Remingtons #3
Paperback / e-Book
Stroke of Love, March 2014
Love in Bloom: The Remingtons #2
Paperback / e-Book
Game of Love, February 2014
Love in Bloom: The Remingtons #1
e-Book
Hearts at Play, January 2014
Love in Bloom: The Bradens #6
Paperback / e-Book
Bursting with Love, December 2013
Love in Bloom: The Bradens #5
Paperback / e-Book
Sea of Love, December 2013
Love in Bloom: The Bradens #4
Paperback / e-Book
Friendship on Fire, December 2013
Love in Bloom: The Bradens #3
Paperback / e-Book
Love, Lies, & Mystery 3 Book Bundle (CHASING AMANDA, COME BACK TO ME, MEGAN'S WAY), November 2013
e-Book
Where Petals Fall, November 2013
Paperback / e-Book
Destined for Love, November 2013
Love in Bloom: The Bradens #2
Paperback / e-Book
Lovers at Heart, November 2013
Love in Bloom: The Bradens #1
Paperback / e-Book
Sisters in White, October 2013
Love in Bloom: Snow Sisters #3
Paperback / e-Book
Sisters in Love, September 2013
Love in Bloom: Snow Sisters #1
Paperback / e-Book
Sisters in Bloom, September 2013
Love in Bloom: Snow Sisters #2
Paperback / e-Book
Have No Shame, May 2013
Paperback / e-Book
Traces of Kara, March 2013
Paperback / e-Book
Come Back To Me, November 2011
e-Book
Chasing Amanda, May 2011
Paperback / e-Book
Megan's Way, August 2009
Paperback / e-Book

Videos