Adriana Anders | Best Small Town Romances
GIVEAWAY: win the first in the Blank Canvas series

April 13, 2017
What is it about the small town romances that hits us in the feels? On a day like today (it's dark and rainy outside), I love diving into some unknown corner of America, where the characters are eccentric, the heroes are hot and the lovin' is… well, steamy. I've got a few favorites I always go back to—stories where the town is as present as the people in it. These are the other small town romances—not the bright, sweet ones you might expect to encounter, but the gritty or the sexy or the ones you just can't seem to forget.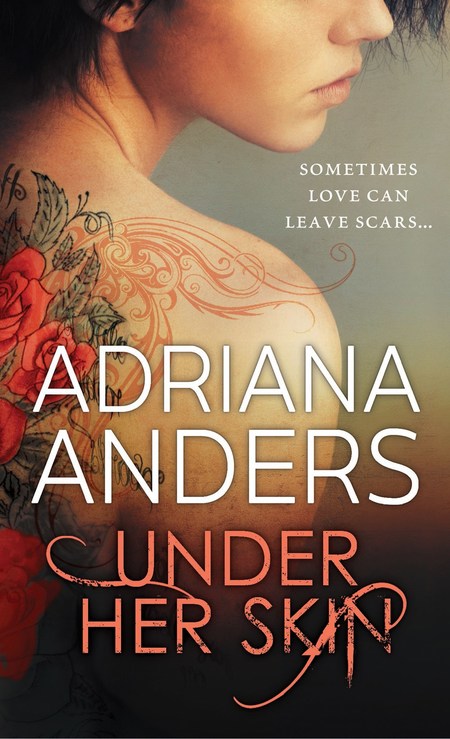 What do you look for in a romance? Does small town always equal sweet or do you like yours a bit spicy? Tell us below to win UNDER HER SKIN, the first book in the Blank Canvas series.
He Will Always Bear the Scars
Undercover cop Clay Navarro left the Sultans biker gang a changed man. Its ringleaders may be awaiting trial, but he wears the memory of every brutal act he was forced to commit tattooed across his skin. He doesn't have space in his messed-up life for anything gentle—not now, maybe not ever.
Dr. Georgette Hadley is drawn to the damaged stranger's pain, intimidated but intrigued by the warmth that lies beneath Clay's frightening exterior. But when the Sultans return looking for revenge, she finds herself drawn into the dirty underbelly of a life forged in violence...that not even her touch may be able to heal.
Romance Contemporary [Sourcebooks Casablanca, On Sale: April 4, 2017, Mass Market Paperback / e-Book, ISBN: 9781492633877 / eISBN: 9781492633884]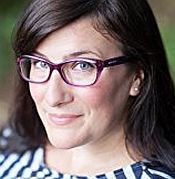 Adriana Anders has acted and sung, slung cocktails and corrected copy. She's worked for start-ups, multinationals and small nonprofits, but it wasn't until she returned to her first love—writing romance—that she finally felt like she'd come home. Today, she resides with her tall French husband, two small children and fat French cat in the foothills of the Blue Ridge Mountains, where she writes the dark, gritty, emotional love stories of her heart.
Comments
14 comments posted.
Re: Adriana Anders | Best Small Town Romances

I love all levels of heat no matter the locale in my reading! Thanks for sharing!
(Colleen Conklin 12:49pm April 13)
I love small town romance there always fun
(Emily Stemp 2:12pm April 13)
NO"Gives good small town" .......Love it!
All my favorite small towns have a tad bit of spice to them!
;)
(Kathleen Bylsma 4:17pm April 13)
small town romances are always the best!
(Jaclyn Kolhoff 3:11am April 14)
Actually i do not like this article but what power is seen
over time so likes me.
video bokep
(Seo Arya 6:00am April 14)
I grew up in a small town and those romances are the best!
(Mary Smith 6:19am April 14)
I love sweet and steamy. It all depends on the story and
the characters.
(Tanja Dancy 4:15pm April 14)
I adore Romance novels, especially Historical and Western books
(Tiffany Miles 8:32am April 15)
Small town is so appealing, special and captivating. Memorable
novels.
(Sharon Berger 2:11pm April 15)
small town , sweet and steamy I love them all!!
(Jennifer Beck 7:33am April 16)
I like a variety of settings - as long as there is romance
with an HEA!
(Diane Sallans 6:25pm April 16)
I enjoy reading all types of romance, including small town, big city, sweet, or steamy.
(Bonnie Hometchko 11:04am April 18)
The setting doesn't matter as long as the chemistry is right and there are exciting events occurring.
(Anna Speed 1:05pm April 18)
A good story is all you need, spicy is good though. Real life small town-wife
caught husband by putting his deer camera in the bedroom
(Laura Gullickson 10:18pm April 18)
Registered users may leave comments.
Log in or register now!