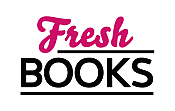 May Books to Delight
Into the Night
The Latest in Paranormal Romance and Urban Fantasy
Into the Night | Halloween Reads to Make You Howl!
Annie Tegelan
October 22, 2015
October is the month for all things furry and fanged! In my opinion, October is the best month of the whole year because it's a time of change and transformation. The weather is cooler, the leaves are beginning to change colors. There is also one night where you can dress up in silly costumes and paint your face various different colors and not be considered weird.
Always wanted to be a vampire? Well, now you can wear your black cape and pop in your fake fangs and live out that dream. Or maybe you wish you could be your favorite character in The Walking Dead! Zombies are still amazingly fun to recreate as you spook out for family and friends while Treat or Treating! There's no question that Halloween is a prime time to embrace the dark side of life and play around with your fantasies.
Although there are plenty fantastic of paranormal and fantasy reads all year around, there is no better time to pick up a dark Urban Fantasy or a hot Paranormal Romance than right now with Halloween quickly approaching. So if you have the urge but don't know where to start, I have some fun recommendations that will sure to get you in the haunting mood!
DARK HEART OF MAGIC by Jennifer Estep

DARK HEART OF MAGIC

Don't be fooled into thinking that because this is a Young Adult book that it doesn't pack the same punch as the other books I'll be mentioning. Involving a friendly tournament that turns downright dangerous, Lila must do everything it takes to survive. Not to mention that there are secrets being revealed that complicates her life greatly. This is perfect for readers who like monsters and mafia-like politics.

About: Something Wicked This Way Comes . . .

As a thief, I stick to the shadows as much as possible. But when the head of the Sinclair Family picks me to compete in the Tournament of Blades, there's no escaping the spotlight--or the danger.

Even though he's my competition, Devon Sinclair thinks I have the best shot at winning what's supposed to be a friendly contest. But when the competitors start having mysterious "accidents," it looks like someone will do anything to win--no matter who they hurt.

As if I didn't have enough to worry about, mobster Victor Draconi is plotting against Devon and the rest of my friends, and someone's going around Cloudburst Falls murdering monsters. One thing's for sure. Sometimes, humans can be more monstrous than anything else...
THE SINGLE UNDEAD MOMS CLUB by Molly Harper

THE SINGLE UNDEAD MOMS CLUB

Newly turned vampire, Libby Straton doesn't quite know how to adjust to living this new life she has been given. More on the funny/light side, this is a great romance for people who may want something paranormal but may be too skittish for something too dark and scary.

About: In the next book in Molly Harper's Half Moon Hollow paranormal romance series, Libby (a widow-turned-vampire) struggles with her transition, and finds out it sucks to be the only vampire member of the PTA…

Widow Libby Stratton arranged to be turned into a vampire after she was diagnosed with late-stage cancer. It wasn't the best idea she's ever had, but she was desperate—she's not about to leave her seven-year-old son to be raised by her rigid, overbearing in-laws.

On top of post-turning transition issues, like being ignored at PTA meetings and other mothers rejecting her son's invitations for sleepovers, Libby must deal with her father-in-law's attempts to declare her an unfit mother, her growing feelings for Wade—a tattooed redneck single dad she met while hiding in a closet at Back to School Night—and the return of her sire, who hasn't stopped thinking about brave, snarky Libby since he turned her.
WHITE TRASH ZOMBIE GONE WILD by Diana Rowland

WHITE TRASH ZOMBIE GONE WILD

This one is for my zombie lovers out there. With lots of ass- kicking and bad guys, WHITE TRASH ZOMBIE GONE WILD is sure to be a fun romp of a book!

About: Angel Crawford has buried her loser past and is cruising along in undead high gear—that is, until a murder-by- decapitation sends her on a hazardous detour.

As Angel hunts for the killer, she uncovers a scheme that would expose zombies to the public and destroy the life she's built, and she's determined not to rest until she finds out who's behind it. Soon she's neck-deep in lies, redneck intrigue, zombie hunters, and rot- sniffing cadaver dogs. It's up to her to unravel the truth and snuff out the conspiracy before the existence of zombies makes headline news and she's outed as a monster.

But Angel hasn't quite escaped the pill-popping ghosts of her past—not with an illicit zombie pharmaceutical at her fingertips. Good thing she's absolutely sure she can handle the drug's unpredictable side effects and still take down the bad guys…or maybe she's only one bad choice away from being dead meat—for real this time.

Angel knows a thing or two about kicking ass, but now the ass she needs to kick might be her own.
Comments
2 comments posted.
Re: Into the Night | Halloween Reads to Make You Howl!

This year I decided to read out of my genre, so that
means I might have to give a couple of these books a
try. In fact, when I read the synopsis for one of
them in particular, it actually made me laugh!! That
book might be the first one on my TBR list!! Thank
you for letting us know about these books, and I'll be
sure to give them a better look!!
(Peggy Roberson 9:51am October 24, 2015)
You're welcome, Peggy! I hope you find something you love!
(Annie Tegelan 11:28am October 29, 2015)
Registered users may leave comments.
Log in or register now!