Urban Fantasy June 2010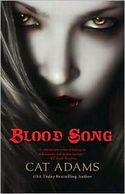 BLOOD SONG, Cat Adams (TOR, 06/08/2010, $14.99) First volume in a thrilling new urban fantasy series by Cat Adams. Celia Graves has accepted her share of weird assignments, both human and supernatural. But her newest job takes the cake. Guarding a Prince from terrorists and religious fundamentalists is hard enough, but it seems like the entire supernatural world is after this guy too. When she is betrayed by those she is employed to help, and everything goes horribly wrong, Celia wakes to find herself transformed. Neither human nor vampire, Celia has become an Abomination —something that should not exist—and now both human and supernatural alike want her dead. With the help of a few loyal friends—a sexy mage, a powerful werewolf, and a dedicated cop—Celia does her best to stay alive.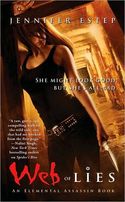 WEB OF LIES, Jennifer Estep (Pocket, 05/25/10 $7.99) (Elemental Assassin #2 ) You might know Gin Blanco as the Spider, the most feared assassin in the South. She's retired now, but trouble still has a way of finding her. Like the other day when she was almost robbed. Then there was the barrage of gunfire at the restaurant. But only the shots weren't aimed at her. Ever since Gin agreed to help Violet and her grandfather protect their property from an evil coalmining tycoon, she beginning to wonder if she is really retired. So is Detective Donovan Caine. The only honest cop in Ashland is having a real hard time reconciling his attraction to Gin with his Boy Scout mentality. The attraction is mutual.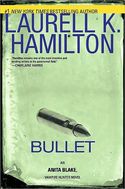 BULLET, Laurell K. Hamilton (Berkley, June 1, 2010, $26.95) (An Anita Blake, Vampire Hunter Novel) The triumvirate created by master vampire Jean- Claude, necromancer Anita Blake, and werewolf Richard Zeeman has made Jean-Claude one of the most powerful vampires in the U.S. He's consolidating power in himself and those loyal to him, doing in America what Belle Morte did in Europe when she was at her height of power. She almost owned Europe, and there was those who are determined that Jean-Claude won't do the same in America. Jean-Claude's motives may be kinder, but as any lawyer will tell you: motives matter, but you're just as dead. Assassins are coming to St. Louis to kill them all. Anita knows they're coming, but even being forewarned doesn't mean you can win.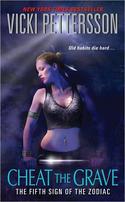 CHEAT THE GRAVE, Vicki Pettersson (EOS, 5/25/2010, $ 7.99) (The Fifth Sign of the Zodiac) Las Vegas socialite and otherwordly avenger Joanna Archer gave up everything when she embraced mortality—abandoning her powers and altering her destiny to save a child . . . and a city. Now her former allies are her enemies—and her enemies have nothing to fear. Yet still she is bound to a prophecy that condemns her to roam a nightmare landscape that ordinary humans cannot see and dare not enter. And a beast is on her trail—an insane killer blinded by bloodlust, who's determined to rip much more from Joanna than merely her now- fragile life. Survival is no longer an option in this dark realm where good and evil have blurred into confusing shades of gray—unless she can gather together an army of onetime foes and destroy everything she once believed in.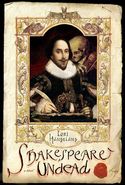 SHAKESPEARE UNDEAD, Lori Handeland (Griffin, June 1, 2010, $13.99) When speaking of William Shakespeare, legends and rumors abound. But what is fiction? Some say no single human being could have written all those plays, that multitude of sonnets. He'd have to be superhuman to produce such genius. Well, here's the truth: Will was not only one of the greatest writers in the English language, he was also a necromancer. In exchange for a front row seat to history, Will supplied zombie armies. And the talent—which comes only to a necromancer who's become a vampire—is extremely rare. So why are there so many zombies strolling around London? Will needs to find out. He has help from Katherine Dymond, Will's one and only love, the woman he can only be near in the dark. Together, Katherine and Will struggle against the reanimated corpses, even as they attempt to discover who has raised them, who is controlling them and what the zombies are after.
3 comments posted.
I love some of these authors, like LKH. Her books are a must get, must read asap! lol
Some of the others I still have on my wish list.
Thanks for sharing with us, enjoyed the blog.
(Chris Jones 5:32pm August 18, 2010)