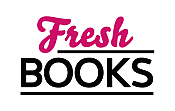 Explore new books in September
Lori Handeland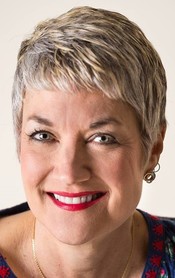 Blogging at Fresh Fiction
Lori Handeland | Author-Reader Match + Giveaway!
January 18, 2019
Instead of trying to find your perfect match in a dating app, we bring you the "Reader Match" where we introduce you to authors Read More...
Lori Handeland | Monster Mash
November 4, 2010
Another Halloween has passed us by, and I've handed out the candy to princesses and cowboys and football players and teenagers in Scream masks Read More...
Lori Handeland | Where do you get your ideas?
November 21, 2008
By far the question I'm asked most often is "Where do you get your ideas?" Not only by interviewers but by readers and by Read More...
Pseudonym: Lori Austin.

Lori Handeland is a New York Times and USA Today bestselling author with more than 60 published works of fiction to her credit. Her novels, novellas, and short stories span genres from paranormal and urban fantasy to historical romance. After a quarter-century of success and accolades, she began a new chapter in her career. Marking her women's fiction debut, Just Once (Severn House, January 2019) is a richly layered novel about two women who love the same man, how their lives intertwine, and their journeys of loss, grief, sacrifice, and forgiveness. Lori set her sight on being an author at the age of ten. She remembers sitting at a typewriter before she knew how to type, pecking out a story about a family who went into space. As an only child, her summers were spent with that typewriter, television, and, above all, books. She recalls thinking that if she could write books of her own, she would never run out of books to read. As a young adult, she got sidetracked by the need to make a living. She worked as a waitress and later enrolled in college to become a teacher. While student teaching, Lori started reading a life-changing book, How to Write a Romance and Get It Published. Within its pages. the author, Kathryn Falk, mentioned Romance Writers of America. There was a local chapter; Lori joined it, dived into learning all about the craft and business, and got busy writing a romance novel. With only five pages completed, she entered a contest where the prize was having an editor at Harlequin read her first chapter. She won. Lori sold her first novel, a western historical romance, in 1993. In the 26 years since then, she has written eleven novels in the popular Nightcreature series, five installments in the Phoenix Chronicles, six works of spicy contemporary romance about the Luchettis, a duet of Shakespeare Undead novels, and many more books. Her fiction has won critical acclaim and coveted awards, including two RITA Awards from Romance Writers of America for Best Paranormal Romance (Blue Moon) and Best Long Contemporary Category Romance (The Mommy Quest), a Romantic Times Award for Best Harlequin Superromance (A Soldier's Quest), and a National Reader's Choice Award for Best Paranormal (Hunter's Moon). Lori Handeland lives in Southern Wisconsin with her husband. In between writing and reading, she enjoys long walks with their rescue mutt, Arnold, and occasional visits from her two grown sons and her perfectly adorable grandson.
Log In to see more information about Lori Handeland
Log in or register now!
Series
Phoenix Chronicles | Nightcreature | Shakespeare Undead | Sisters of the Craft
Books:
Just Once, October 2019
Paperback / e-Book (reprint)
Just Once, January 2019
Hardcover / e-Book
Smoke On The Water, August 2015
Sisters of the Craft #3
Paperback / e-Book
Heat of the Moment, July 2015
Sisters of the Craft #2
Paperback / e-Book
In The Air Tonight, June 2015
Sisters of the Craft #1
Paperback / e-Book
The Perfect Date, November 2014
e-Book
Tall, Dark and Paranormal, September 2014
e-Book
Dances With Demons, April 2014
The Phoenix Chronicles
Paperback / e-Book
Zombie Island, May 2012
A Shakespeare Undead Novel
Trade Size / e-Book
Crave the Moon, July 2011
Nightcreature #11
Paperback
Moon Cursed, March 2011
Nightcreature #10
Paperback / e-Book
Marked By The Moon, November 2010
Nightcreature #9
Paperback
Shakespeare Undead, June 2010
Shakespeare Undead #1
Trade Size
Chaos Bites, May 2010
Phoenix Chronicles, #4
Mass Market Paperback
Apocalypse Happens, November 2009
Phoenix Chronicles #3
Mass Market Paperback
Doomsday Can Wait, May 2009
The Phoenix Chronicles #2
Mass Market Paperback
Any Given Doomsday, November 2008
Phoenix Chronicles #1
Mass Market Paperback
Mothers Of The Year, April 2008
#1482
Paperback
Thunder Moon, January 2008
Nightcreature #8
Mass Market Paperback
No Rest for the Witches, October 2007
Paperback
Moon Fever, October 2007
Mass Market Paperback
Hidden Moon, August 2007
Nightcreature #7
Paperback
Rising Moon, January 2007
Nightcreature #6
Paperback
My Big Fat Supernatural Wedding, November 2006
Trade Size
Midnight Moon, August 2006
Nightcreature #5
Paperback
Dates From Hell, April 2006
Paperback
The Mommy Quest, March 2006
The Luchetti Brothers
Paperback
Crescent Moon, February 2006
Nightcreature #4
Paperback
A Soldier's Quest, August 2005
Luchetti Brothers, #1293
Paperback
Dark Moon, June 2005
Nightcreature #3
Paperback
Hunter's Moon, February 2005
Nightcreature #2
Paperback
Stroke of Midnight, November 2004
Paperback
Blue Moon, October 2004
Nightcreature #1
Paperback
The Husband Quest:, September 2004
The Luchetti Brothers
Mass Market Paperback
The Brother Quest, March 2004
The Luchetti Brothers
Paperback
The Daddy Quest:, August 2003
The Luchetti Brothers
Mass Market Paperback
Then He Kissed Her, May 2003
Paperback
The Farmer's Wife, December 2002
The Luchetti Brothers
Paperback
A Sheriff In Tennessee, June 2002
Paperback
Nate, January 2002
The Rock Creek Six
Paperback
Rico, November 2001
The Rock Creek Six
Paperback
An Outlaw For Christmas, October 2001
Paperback
Reese, September 2001
The Rock Creek Six
Paperback
Leave It To Max, August 2001
Paperback
Doctor, Doctor, February 2001
Paperback
When You Wish, November 2000
Paperback
Loving A Legend, September 2000
Paperback
Mother Of The Year, June 2000
Paperback
Just After Midnight, October 1999
Paperback
Dreams Of An Eagle, September 1998
Mass Market Paperback
By Any Other Name, June 1998
Legendary Lovers
Mass Market Paperback
Trick Or Treat, November 1997
Mass Market Paperback
Full Moon Dreams, August 1996
Mass Market Paperback
D.J.'s Angel, September 1995
Paperback
Charlie And The Angel, April 1995
Paperback
Shadow Lover, March 1995
Paperback
Second Chance, August 1994
Paperback