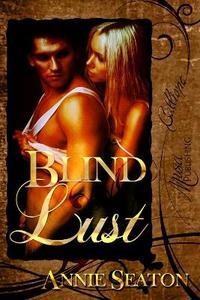 Enter below to win a $20 gift card and an e-copy of Annieís paranormal romance BLIND LUST
And come along on an international journey and explore the world in a HOLIDAY AFFAIR, an ITALIAN AFFAIR and an OUTBACK AFFAIR.
The three Richardsí brothers each find their happily ever after in some exotic settings in the world. Alex Richards the youngest of the three brothers meets his match on an outback journey.
Jessica Trent wants to be a full-time writer for Cuisine magazine, but in order to land the gig she has to snare a one-on-one with the reclusive Alessandro Ricardo, a man hell-bent on staying out of the limelight. The last thing she expects as she heads to Crocodile Springs resort in northern Australia is to end up traveling across the Outback with a rugged and far too sexy barramundi fisherman.
Ex-lawyer Alex Richards protects his privacy and his heart in equal measure. So when a Yankee bombshell in need of a ride turns up and threatens both, he decides to teach her a lesson. As they make their way through the wild country together, the attraction between them ignites. Alex must choose between his heart or letting go of his past ... and will Jessica understand why he lied once she finds out who he really is?
Contest ends: November 30, 2013