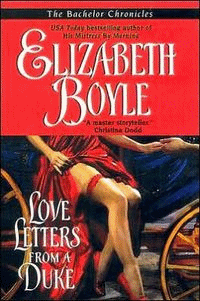 Haven't tried Elizabeth Boyle's engaging and fast-paced Regency-set historical romances? Well here's your chance to get hooked. Prize includes the first book in hilarious and heartwarming Bachelor Chronicles, LOVE LETTERS FROM A DUKE, the first book in the STANDON WIDOWS series, HOW I MET MY COUNTESS, and her latest bestselling series, Rhymes with Love and its standout opener, ALONG CAME A DUKE. This treasure trove of books will come with its own tote bag, specialty coffee and a mug, so you can settle in and read away.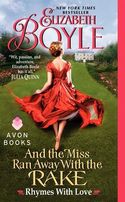 Miss Daphne Dale is a practical young lady with no illusions of romance--until she answers an advertisement by a "sensible gentleman looking for a sensible lady." Convinced she fits the bill, she begins a romantic exchange with "Mr. Dishforth." Meanwhile, as she helps her best friend, Tabitha Timmons prepare for her wedding to the Duke of Preston, she is constantly thrown into the company of Lord Henry Seldon, the duke's uncle. The two of them clash constantly, all the while discovering a passionate connection that makes no sense.
Lord Henry Seldon is not amused when Preston put a joke of an advertisement in the paper calling for a sensible wife for Henry. And when letters start pouring in, he is furious. That is, until one note catches his eye-a chiding scold from a "Miss Spooner." But when Henry discovers that his correspondence is with none other than Miss Daphne Dale, he doesn't know whether to flee to the continent or take the passionate and infuriating minx with him.
Why Wait? Buy AND THE MISS RAN AWAY WITH THE RAKE



Contest ends: June 30, 2013