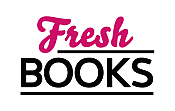 Books to enjoy in May! Let your reading blosson!
Elizabeth Boyle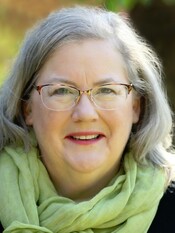 Blogging at Fresh Fiction
Elizabeth Boyle | Five Things You Should Know About. . .
December 30, 2013
1. Harriet Hathaway: She loves the Miss Darby novels. I mean LOVES them. Harriet is like every fangirl of romance (myself included) where that world Read More...
Elizabeth Boyle | Inspiring Affairs
November 13, 2013
When I first met my husband years and years ago, he took to me a party with a bunch of his work friends. About half Read More...
Elizabeth Boyle | Baking Cookies
September 23, 2008
My son had this past Friday off from school. Imagine me, standing before the calendar and thinking to myself, "Only two weeks into school and Read More...
Elizabeth Boyle has always loved romance and now lives it each and every day by writing adventurous and passionate stories that readers from all around the world have described as "page-turners." Since her first book was published in 1996, she's won the RWA RITA Award and a Romantic Times Reviewer's Choice Award and saw her last five titles become USA Today bestsellers.
She resides in Seattle with her husband and two small sons, or "heroes in training" as she likes to call them.
Log In to see more information about Elizabeth Boyle
Log in or register now!
Series
The Bachelor Chronicles | Rhymes with Love | Brazen trilogy
Books:
Six Impossible Things, May 2017
Rhymes with Love #6
Paperback / e-Book
Four Weddings and a Sixpence, January 2017
Mass Market Paperback / e-Book
The Knave of Hearts, February 2016
Rhymes with Love #5
Paperback / e-Book
Mad About the Major, June 2015
Paperback / e-Book
The Viscount Who Lived Down the Lane, November 2014
Rhymes with Love #4
Paperback / e-Book
If Wishes Were Earls, January 2014
Rhymes With Love #3
Paperback / e-Book
Have You Any Rogues?, November 2013
A Rhymes With Love novella
e-Book
And The Miss Ran Away With The Rake, March 2013
Rhymes with Love #2
Mass Market Paperback / e-Book
Along Came A Duke, June 2012
Rhymes with Love #1
Paperback / e-Book
Brazen Temptress, February 2012
Brazen #3
e-Book
Brazen Heiress, February 2012
Brazen #2
e-Book
Brazen Angel, February 2012
Brazen #1
e-Book
Lord Langley Is Back In Town, June 2011
The Bachelor Chronicles: Stanton Widows
Paperback / e-Book
Mad About The Duke, October 2010
The Bachelor Chronicles: Stanton Widows
Mass Market Paperback / e-Book
How I Met My Countess, January 2010
The Bachelor Chronicles: Stanton Widows
Mass Market Paperback / e-Book
Memoirs of a Scandalous Red Dress, May 2009
The Bachelor Chronicles #5
Mass Market Paperback / e-Book
Confessions of a Little Black Gown, April 2009
The Bachelor Chronicles
Mass Market Paperback / e-Book
Tempted By the Night, September 2008
The Marlowe Family #2
Mass Market Paperback / e-Book
Love Letters From a Duke, September 2007
The Bachelor Chronicles
Paperback / e-Book
His Mistress By Morning, September 2006
The Marlowe Family #1
Paperback
One Night of Passion, July 2006
Paperback / e-Book
This Rake of Mine, October 2005
The Bachelor Chronicles
Paperback / e-Book
Hero, Come Back, June 2005
Paperback
Something About Emmaline, February 2005
Paperback
It Takes a Hero, March 2004
Paperback
Stealing the Bride, June 2003
Paperback
Once Tempted, July 2001
Paperback
No Marriage of Convenience, September 2000
Paperback