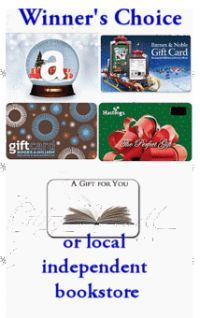 It's finally here! Release month that is, which means the prize for playing my question game this month is a $50 gift card for book buying bliss. After all, with Christmas here and eReaders as popular pressies, what would be better than a gift card to help fill it up?
So, this month's question is about vows. Do you feel vows should be customized? Or should they be traditional?
I look forward to your answers and sharing them on the blog. Also, be sure to check out my website to see how you can try to win a Nook.
Tangled in Tulle
Order Today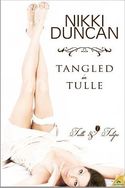 Lori Mullins yearns to shake off her past and live free of shadows and fear. Yet her only shot at obtaining the capital to launch her business rests in a man she met during a lie. A man whose voice alone turned her from jaded escort to giddy schoolgirl. A man who almost died because of her.
Trevor Masters can call off his search for the woman he loves. The woman he dreamt of while comatose. The quest for her heart, however, is only beginning. The trick will be convincing her he doesn't blame her and that she deserves to accept herself as the woman who holds his heart.
Business negotiations land Lori in a heavenly hell. Heaven that Trevor is close enough to touch. Hell that she's planning her first designer wedding. His. And something's not quite right. The kind, compassionate man she fell for all those months ago, the man who's engaged to another, seems intent on wooing her.
Warning: This title contains a balloon-toting rodent, a hero scheming for love, a heroine evading complications, and hot sex.
Contest ends: December 31, 2011