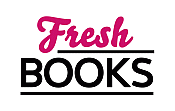 New Year, New Books in January
Reviews
1 - 20 of 228 ( prev | next )
The House Across the Lake
by Riley Sager
"Sometimes a day at the lake can be a deadly vacation."
Posted January 25, 2023


This novel will be one you won't forget. Riley Sager's latest, THE HOUSE ACROSS THE LAKE, is one thriller that had me not only guessing the outcome but also unable to put it down. It has Read more...



Everyone in My Family Has Killed Someone
by Benjamin Stevenson
"Just when you thought your family had issues…here comes one that takes the award!"
Posted January 17, 2023


EVERYONE IN MY FAMILY HAS KILLED SOMEONE by Benjamin Stevenson is a mystery like no other I have read in my lifetime! It is one of those that has you guessing to the end as well as being so entertaining Read more...



The Lies I Told
by Mary Burton
"Some lies are not hidden for long."
Posted October 28, 2022


THE LIES I TOLD written by Mary Burton is a psychological suspense that is such a page turner you will not want to put it down. In one weekend this novel had me soaked up into its pages as I had to keep reading to get to the Read more...



If This Book Exists, You're in the Wrong Universe
by Jason Pargin
"Flesh eating toys might be a parent's new nightmare."
Posted October 14, 2022


This novel is labeled as a horror, but it also has a little bit of humor as well. I must admit this one seems intriguing by the title. IF THIS BOOK EXITS, YOU'RE IN THE WRONG UNIVERSE, really makes you want to read it just to see Read more...



The Shop on Royal Street
by Karen White
"Reconstruction can be unpredictable in more ways than one."
Posted March 21, 2022


THE SHOP ON ROYAL STREET, is a cozy mystery that is a spin-off from Karen White's Tradd Street novels. I must say that this debut of this new series has me wanting more right now! The characters are Read more...



56 Days
by Catherine Ryan Howard
"A lot can happen during 56 days of a pandemic!"
Posted August 2, 2021


56 DAYS is a thriller set in the beginning of our pandemic written by Catherine Ryan Howard. This novel is intense in parts to the point I found it hard to put down. I needed to know what happened. The story is told in the present, and past Read more...



The Ghost and the Haunted Portrait
by Cleo Coyle
"Another extraordinary cozy mystery by Cleo Coyle!"
Posted June 10, 2021


Cleo Coyle did it again with the newest Haunted Bookshop Mystery, THE GHOST AND THE HAUNTED PORTRAIT! Fans have waited a long time for Jack, the gumshoe ghost, to come Read more...



The Butcher's Daughter
by Wendy Corsi Staub
"A moving storyline for anyone who feels the injustices of today."
Posted May 23, 2021


Wendi Corsi Staub's last of The Foundlings series, THE BUTCHER'S DAUGHTER, is the final mystery of Amelia Crenshaw' and NYPD Detective Stockton Barnes's lost love ones. I Read more...



The Light of Days
by Judy Batalion
"A powerful, moving, and incredible story about some very brave women."
Posted March 28, 2021


THE LIGHT OF DAYS, written by Judy Batalion is the Untold Story of Women Resistance Fighters in Hitler's Ghettos. I must say that this one powerful read for many reasons. First, it was not an easy read for the fact that in this one book I read Read more...



One Day You'll Burn
by Joseph Schneider
"A heated mystery that is a killer."
Posted February 4, 2021


ONE DAY YOU'LL BURN, Joseph Schneider's debut novel, is an unforgettable read! This is a thriller that sets a storyline of the most bizarre crime you could ever read. In the beginning Read more...



What Waits for You
by Joseph Schneider
"Another fear ripping suspense mystery that will leave you crawling the walls."
Posted February 4, 2021


The second in the Tully Jarsdel LAPD series is better than the first! WHAT WAITS FOR YOU by Joseph Schneider had me biting my nails as to what would happen next. Now I Read more...



The Perfect Guests
by Emma Rous
"Some games have a scandalous way of ending!"
Posted January 3, 2021


Emma Rous has a way of writing a thriller that leaves you in awe over all the many twists and turns, and better yet surprises, that one did not think could keep coming even down to the last page. She shocked me with Read more...



A Murder Between the Pages
by Amy Lillard
"Can one find clues in a book to solve a real mystery?"
Posted December 17, 2020


This new cozy mystery has all the wonderful elements you look for in this type of genre. A MURDER BETWEEN THE PAGES with its loveable characters, and cannot put down storyline is one I enjoyed Read more...



The Wicked Hour
by Alice Blanchard
"A serial killer on the loose leaving behind very little clues!"
Posted December 17, 2020


THE WICKED HOUR by Alice Blanchard is a thriller that you will have a hard time putting down. A storyline that keeps you engaged with twists and turns while trying to put all the pieces Read more...



Meet Isabel Puddles
by M.V. Byrne
"Isabel Puddles finds that solving a mystery is not as easy as hitting a nail on the head"
Posted November 29, 2020


A cozy mystery debut from M.V. Byrne, MEET ISABEL PUDDLES not only shows the sweet loving side of the main character but also shows her very determined side that will do whatever to help those in need or that she feels have been Read more...



Siri, Who Am I?
by Sam Tschida
"Can losing your memory make you dislike yourself?"
Posted October 9, 2020


In a world today where everyone uses social media such as Facebook and Instagram, this story shows one side why it might be good to put your whole life out there for everyone to see. SIRI, WHO AM I? written by Sam Tschida gives a story about a young Read more...



Confessions on the 7:45
by Lisa Unger
"Sometimes trusting a stranger, can be deadly!"
Posted October 5, 2020


A thriller that leaves you wondering about the people around you and the lives and lies they live, CONFESSIONS ON THE 7:45 written by Lisa Unger is one that will. The storyline is great and as you read you keep thinking what next? I love the idea of Read more...



Murder at Hotel 1911
by Audrey Keown
"A night at Hotel 1911 could turn out to be deadly."
Posted September 8, 2020


It is great to read a novel with a character that does not always seem to have it together because does anyone really? In this thriller novel with a female sleuth, MURDER AT HOTEL 1911 written by Audrey Keown, the main character is down to earth and trying to Read more...



It Will Just Be Us
by Jo Kaplan
"It is said that some doors should never be opened…"
Posted September 8, 2020


A thriller, IT WILL JUST BE US written by Jo Kaplan is one horror novel that will leave you with chills at night. Kaplan's descriptions of the old mansion in the story make you wonder why anyone would still live there. However, as you read you see Read more...



Before She Was Helen
by Caroline B. Cooney
"Sometimes you cannot leave who you really are behind."
Posted September 8, 2020


This is truly a mystery that I had no clue how it would end. BEFORE SHE WAS HELEN by Caroline B. Cooney is a story, behind the story. First is the main story that is the start of this novel. However, you find out that Clemmie, the main character Read more...



Teresa Cross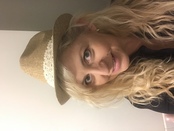 My name is Teresa Cross and I am a single mom of two grown children. Amber 29, and James almost 26. I teach First Grade to a class of active 6 and 7 years old. When I am not teaching I have a book in my hands every where I go. I will read almost anything but have a big love for mystery and suspense. I love to write as well and hope to soon write my own mystery novel within this next year.
Features & Posts
1 comment posted.

Re: A Brew To A Kill (3:36pm August 7, 2012):

I just got your new book and I can't wait to read it. I connect with your
characters on so many levels of both your Coffeehouse Mysteries and your
Haunted Bookshop Mysteries!!! Please keep writing them!