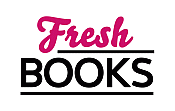 Hot Hot reads in August
Wendy Corsi Staub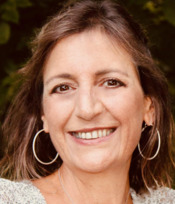 Blogging at Fresh Fiction
Wendy Corsi Staub Interview - Maintaining Suspense in a Thriller
February 28, 2022
I admit that I usually go for cozy mysteries rather psychological thriller – when it comes to books. But your latest book, Read More...
Pseudonym for Wendy Markham.
Pseudonym: Wendy Morgan.

New York Times bestseller Wendy Corsi Staub is the award-winning author of more than ninety novels, best known for the single title psychological suspense novels she writes under her own name. Those books and the women's fiction written under the pseudonym Wendy Markham have also appeared on the USA Today, Amazon, Barnes and Noble, and Bookscan bestseller lists.
Raised in Dunkirk, NY, Wendy graduated from SUNY Fredonia and launched a publishing career in New York City. She was Associate Editor at Silhouette Books before selling her first novel in 1992. Married with two sons, she lives in the NYC suburbs. An active supporter of the American Cancer Society, she was a featured speaker at Northern Westchester's 2015 Relay for Life and 2012 National Spokesperson for the Sandy Rollman Ovarian Cancer Foundation. She has fostered for various animal rescue organizations.
Interviews for Wendy Corsi Staub
Wendy Corsi Staub on BLOOD RED, Perfect Settings, and Pivotal Moments
Blood Red
November 30, 2015
Inside the NIGHTWATCHER trilogy with Wendy Corsi Staub
Blood Red
September 25, 2012
Log In to see more information about Wendy Corsi Staub
Log in or register now!
Series
Nightwatcher | Mundy's Landing | Lily Dale Mystery | The Foundlings
Books:
The Other Family, January 2022
Paperback / e-Book / audiobook
Prose and Cons, November 2021
Lily Dale Mystery #4
Hardcover / e-Book
The Butcher's Daughter, September 2020
The Foundlings #3
Mass Market Paperback / e-Book
Dead Silence, August 2019
The Foundlings
Mass Market Paperback / e-Book
Dead before Dark, May 2019
Mass Market Paperback / e-Book
Dead of Winter, December 2018
Lily Dale
Trade Size / e-Book (reprint)
Little Girl Lost, August 2018
The Foundlings #1
Mass Market Paperback / e-Book
Dead of Winter, November 2017
Lily Dale
Hardcover / e-Book
Bone White, April 2017
Mundy's Landing #3
Mass Market Paperback / e-Book
Something Buried, Something Blue, October 2016
Lily Dale
Hardcover / e-Book
Blue Moon, August 2016
Mundy's Landing #2
Paperback / e-Book
Nine Lives, November 2015
Lily Dale Mystery #1
Hardcover / e-Book
Blood Red, October 2015
Mundy's Landing #1
Paperback / e-Book
The Black Widow, March 2015
Paperback / e-Book
The Perfect Stranger, August 2014
Paperback / e-Book
The Good Sister, September 2013
Paperback / e-Book
All the Way Home, May 2013
e-Book
Shadowkiller, February 2013
Nightwatcher #3
Paperback / e-Book
Sleepwalker, October 2012
Nightwatcher #2
Paperback / e-Book
Nightwatcher, September 2012
Nightwatcher #1
Paperback / e-Book
Hell To Pay, October 2011
Live to Tell # 3
Paperback / e-Book
Scared To Death, January 2011
Mass Market Paperback
Live To Tell, March 2010
Mass Market Paperback
Lily Dale: Believing, June 2009
Mass Market Paperback (reprint)
Lily Dale: Awakening, June 2009
Mass Market Paperback (reprint)
Dead Before Dark, May 2009
Paperback
Lily Dale: Connecting, December 2008
Lily Dale #3
Hardcover
Lily Dale: Believing, May 2008
Sequel to Lily Dale: Awakening
Trade Size
Dying Breath, May 2008
Paperback
Kiss Her Goodbye, April 2008
Paperback (reprint)
Lily Dale: Awakening, September 2007
Hardcover
All the Way Home, April 2007
Paperback (reprint)
Don't Scream, April 2007
Paperback
Most Likely to Die, February 2007
Paperback
The Final Victim, March 2006
Paperback
The Last to Know, March 2006
Paperback (reprint)
Lullaby and Goodnight, June 2005
Paperback
She Loves Me Not, May 2005
Paperback (reprint)
Kim: The Party, April 2005
College Life 101 Series
Paperback (reprint)
Zara: The Roomate, November 2004
College Life 101 Series
Paperback (reprint)
Kiss Her Goodbye, June 2004
Paperback
Cameron: The Sorority, May 2004
College Life 101 Series
Paperback (reprint)
A Thoroughly Modern Princess, October 2003
Paperback
Dearly Beloved, August 2003
Paperback
Fade to Black, February 2002
Paperback (reprint)
In the Blink of an Eye, February 2002
Paperback
Charmed: Voodoo Moon, August 2000
Paperback (reprint)
All the Way Home, March 2000
Paperback
Murder On 34th Street, November 1998
Paperback