"Another fear ripping suspense mystery that will leave you crawling the walls."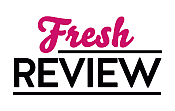 Reviewed by Teresa Cross
Posted February 4, 2021

Mystery Police Procedural | Thriller Serial Killer
The second in the Tully Jarsdel LAPD series is better than the first! WHAT WAITS FOR YOU by Joseph Schneider had me biting my nails as to what would happen next. Now I will warn you, there are some graphic details that may not be for those with a sensitive stomach. However, if you can get past that you will be engaged with this novel until the end! Jarsdel is a very likable character and you find yourself understanding those emotions he goes through with his work relationships as well as his personal ones too. Schneider again is a mastermind to bringing this character to life.
This time, Detective Tully Jarsdel is sent to work with a special team that is working on the Eastside Creeper case. The creeper is not only known for brutally killing his victims, but staging such sickening and grotesque scenes with the deceased that it gave him his name. With Jarsdel's history he seems to be the man for the job. With each disturbing murder, the Eastside Creeper is changing his MO which sends a red flag to Jarsdel. Can he get to the bottom of it before it is too late and more is lost than just his reputation as a detective?
WHAT WAITS FOR YOU by Joseph Schneider did not disappoint! I'm starting to really like the main character more and more as he comes across as being real and down to earth. Sometimes, I get so lost in Schneider's writing, I forget I'm reading fiction. I cannot wait for Tully's next case in this series. I wonder where Joseph Schneider gets his inspirations; his characters have to deal with some really bizarre crimes... That makes this series all the more engaging to read! I highly recommend WHAT WAITS FOR YOU.
SUMMARY
A serial killer lurks in people's homes for hours or days before he strikes...
The nightmare descends on a Tuesday. An elderly couple's home is transformed into a scene straight out of a horror film, their mutilated bodies the only clue left behind by the killer—and they are only the unlucky first in a series of impossible murders. Soon dubbed the Eastside Creeper, the murderer stalks Hollywood, camping out undetected in his victims' homes until he's ready to strike. After killing, he vanishes like smoke.
Considered an expert in the grotesque, Detective Tully Jarsdel lands this seemingly unsolvable case. Jarsdel, an academic-turned-cop, is intrigued by the Eastside Creeper. His methods are vicious, his path untraceable—nothing about this killer makes sense. But as the murders become more gruesome and the clues more inscrutable, widespread panic sets in. And amid the terror-induced chaos, Jarsdel's unconventional methods may be the only thing left between a killer and a city about to descend into chaos.
What Waits For You is the story of a terrified community, the only cop in LA who might be able to put a stop to the hysteria, and a murderer with nothing left to lose.
---
What do you think about this review?
Comments
No comments posted.

Registered users may leave comments.
Log in or register now!