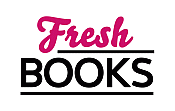 Hot Hot reads in August
"Some games have a scandalous way of ending!"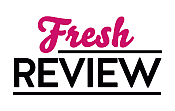 Reviewed by Teresa Cross
Posted January 3, 2021

Thriller Psychological | Suspense Gothic | Women's Fiction Psychological
Emma Rous has a way of writing a thriller that leaves you in awe over all the many twists and turns, and better yet surprises, that one did not think could keep coming even down to the last page. She shocked me with The Au Pair, but she has left me speechless with THE PERFECT GUESTS. This is my favorite psychological thriller that I have read in the last year! Really, this one kept surprising me leaving the story going in directions that one will be taken back thinking, wow, that is amazing storytelling. Rous is the mastermind of stunning thrillers!
Beth is fourteen in 1988, living as an orphan. She is taken to Raven Hall by her aunt to stay with the family, the Averells, and becomes fast friends with Nina their daughter who is the same age. You find yourself asking why? Their daughter is really lonely is the reason they give her. All is well until they ask her to play a harmless game. Then things turn weird and Beth has questions. Who can she ask?
In 2019, Sadie is a struggling actress who gets an invitation to act in a game of mystery to be played at the Raven Hall, the manor with a history. She accepts as the pay is good. She is sent a suitcase full of clothes for the weekend to portray the character for the weekend. What an easy, fun dream job. She arrives and can see she is glad to stay for the weekend. But then another guest arrives, and things start seeming strange. In the end, it is a night that will change many lives forever. In ways, no one can see coming.
Once you think you figured it out, think it is over, think again! One, the whole idea of a mystery party is great. A Clue like feel that you want to play yourself. Then the feel of the story changes in ways you have to read to find out. I'm not spoiling THE PERFECT GUESTS astonishing ending! Emma Rous will have you doing a double-take so to say as you think you know what will come next. I cannot wait to read her next smashing novel. I am putting her on my list of favorite authors!
SUMMARY
The USA Today bestselling author of The Au Pair returns with another delicious, twisty novel—about a grand estate with many secrets, an orphan caught in a web of lies, and a young woman playing a sinister game.

1988. Beth Soames is fourteen years old when her aunt takes her to stay at Raven Hall, a rambling manor in the isolated East Anglian fens. The Averells, the family who lives there, are warm and welcoming, and Beth becomes fast friends with their daughter, Nina. At times, Beth even feels like she's truly part of the family...until they ask her to help them with a harmless game—and nothing is ever the same.

2019. Sadie Langton is an actress struggling to make ends meet when she lands a well-paying gig to pretend to be a guest at a weekend party. She is sent a suitcase of clothing, a dossier outlining the role she is to play, and instructions. It's strange, but she needs the money, and when she sees the stunning manor she'll be staying at, she figures she's got nothing to lose.

In person, Raven Hall is even grander than she'd imagined—even with damage from a fire decades before—but the walls seem to have eyes. As day turns to night, Sadie starts to feel that there's something off about the glamorous guests who arrive, and as the party begins, it becomes chillingly apparent their unseen host is playing games with everyone...including her.
---
What do you think about this review?
Comments
No comments posted.

Registered users may leave comments.
Log in or register now!