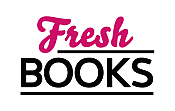 Kick off a new year with great reads!
Dennis Lehane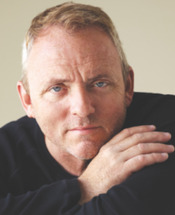 Dennis Lehane was born and raised in Dorchester, Massachusetts. He has written seven novels, A Drink Before the War, Darkness, Take My Hand, Sacred, Gone Baby Gone, Prayers for Rain, Mystic River and Shutter Island. Mystic River was a finalist for the PEN/Winship Award and won both the Anthony Award and the Barry Award for Best Novel as well as the Massachusetts Book Award in Fiction given by the Massachusetts Center for the Book. Before becoming a full-time writer, Mr. Lehane worked as a counselor with mentally handicapped and abused children, waited tables, parked cars, drove limos, worked in bookstores, and loaded tractor-trailers. His one regret is that no one ever gave him a chance to tend bar. He lives in the Boston area.
Log In to see more information about Dennis Lehane
Log in or register now!
Series
Books:
Coronado, January 2022
Paperback / e-Book
World Gone By, November 2021
Joe Coughlin Series #2
Paperback / e-Book (reprint)
Sacred, September 2021
Patrick Kenzie and Angela Gennaro Series #3
Paperback / e-Book
Live by Night, August 2021
Paperback / e-Book
Darkness, Take My Hand, July 2021
Paperback / e-Book
The Given Day, June 2021
Joe Coughlin Series #1
Paperback / e-Book
Live by Night, January 2017
Coughlin Series #2
Mass Market Paperback / e-Book (reprint)
The Drop, September 2014
Hardcover / e-Book
Live By Night, October 2012
Hardcover / e-Book
Moonlight Mile, April 2012
Paperback / e-Book
Moonlight Mile, August 2011
Paperback
Moonlight Mile, November 2010
Hardcover
Shutter Island Graphic Novel, January 2010
Paperback
The Given Day, October 2008
Hardcover
Gone, Baby, Gone, October 2007
Patrick Kenzie and Angela Gennaro #4
Paperback (reprint)
Coronado, September 2006
Hardcover
Gone, Baby, Gone, August 2006
Patrick Kenzie and Angela Gennaro Series, #4
Paperback (reprint)
Shutter Island, April 2004
Paperback (reprint)
Mystic River, July 2003
Paperback (reprint)
Prayers for Rain, April 2003
Patrick Kenzie and Angela Gennaro Series, #5
Paperback (reprint)
Sacred, June 1998
Patrick Kenzie and Angela Gennaro Series, #3
Paperback (reprint)
Darkness, Take My Hand, July 1997
Patrick Kenzie and Angela Gennaro Series, #2
Paperback (reprint)
A Drink Before the War, July 1996
Patrick Kenzie and Angela Gennaro Series, #1
Paperback (reprint)