"Sometimes a day at the lake can be a deadly vacation."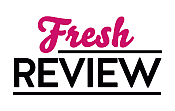 Reviewed by Teresa Cross
Posted January 25, 2023

Suspense | Thriller Psychological
This novel will be one you won't forget. Riley Sager's latest, THE HOUSE ACROSS THE LAKE, is one thriller that had me not only guessing the outcome but also unable to put it down. It has all the shocking elements that Sager is known for and keeps you glued to the pages. A little disturbing, but hey, isn't that why we read these psychological thrillers? The storyline itself is very engaging, hitting on the life of a famous fictional actress. As you read, you find that things are not what they seem at times. Even making you question yourself on what you are reading. In a good way that is. Twists that keep this novel exciting is just what Sager added while leaving you totally surprised at the end.
Casey Fletcher is an actress who not too long ago lost her husband on the very same lake that she sits at. Sent there by her mother, thinking that some time to herself will do her good, Casey takes her mind back a couple of times to when her husband died in that very same lake. When she is not thinking of him, she is watching the couple across the way, Tom and Katherine Royce. Tom is rich and Katherine is a supermodel and they both seem to have the perfect marriage.
Casey saves Katherine from drowning one day and they strike up a friendship. Then one day Katherine vanishes. Casey knows something is wrong from spying on them for days up till Katherine is missing, she sees things that she should not have. As she asks questions and snoops a little, she finds that there are secrets everywhere. She may be hiding some of her own.
As I started reading THE HOUSE ACROSS THE LAKE, I had an idea about how things might turn out. However, I did not expect the ending that I got but very happy with the results. I loved the thrilling journey the author took me on. I recommend this novel if you love Riley Sager's other novels. This one is just as mind-blowing at the end.
SUMMARY

Casey Fletcher, a recently widowed actress trying to escape a streak of bad press, has retreated to the peace and quiet of her family's lake house in Vermont. Armed with a pair of binoculars and several bottles of bourbon, she passes the time watching Tom and Katherine Royce, the glamorous couple living in the house across the lake. They make for good viewing—a tech innovator, Tom is rich, and a former model, Katherine is gorgeous.

One day on the lake, Casey saves Katherine from drowning, and the two strike up a budding friendship. But the more they get to know each other—and the longer Casey watches—it becomes clear that Katherine and Tom's marriage isn't as perfect and placid as it appears. When Katherine suddenly vanishes, Casey becomes consumed with finding out what happened to her. In the process, she uncovers eerie, darker truths that turn a tale of voyeurism and suspicion into a story of guilt, obsession and how looks can be very deceiving.



---
What do you think about this review?
Comments
No comments posted.

Registered users may leave comments.
Log in or register now!